I was a guest of Scion in Philadelphia for a first drive of these autos, all opinions are strictly my own.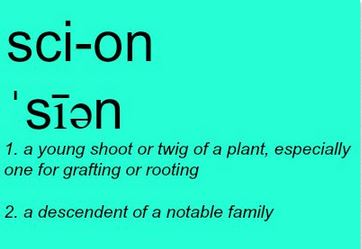 I was curious as to where the name Scion came from, which led me directly to my trusty Merriam-Webster dictionary. I knew there had to be some sort of story or at least a meaning behind the name of Toyota's auto-child, that is the perfect fit for today's Millennial generation. I wanted to learn more, since the only previous experience I'd had with this car, was Ben taking me for a ride in a HOT FRS.
So, off to Philadelphia I went. It was there that Scion's newest children were to be presented to the media. A first glance before heading to market with two of Scion's newest creations. I love getting first looks, especially when they're FUN, SPORTY, and priced right.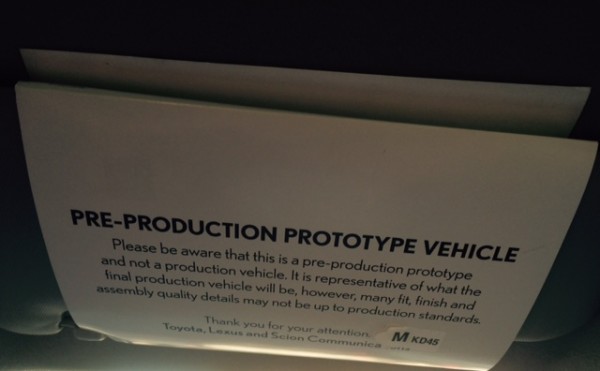 While it's always nice to be wined, dined and put up in a stellar hotel (I'll tell you all about that another time), I was here with a purpose. To hit the road with my bestie Rachel Ferrucci of Tools2Tiaras. She would be the driver and I was the passenger.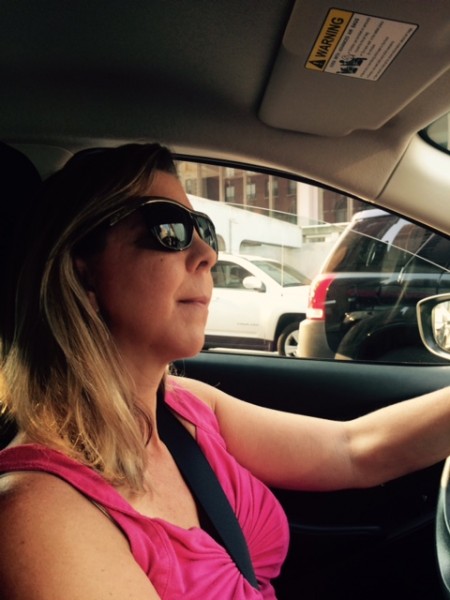 We took a rather quick, albeit confusing drive around the city. Thanks to my periscope friends who attempted to help us from going around and around in circles. We DID learn how well the Scion iA handles turns THAT'S FOR SURE. Not to be discouraged, we knew that we'd be able to take both cars out on the open road the next morning, so with a good night's sleep and more information than I can consume in one sitting we were off. This time Rachel was at the wheel again….you see we got down too late to grab an automatic and I haven't driven a manual transmission in almost 20 years. I got the job of navigating us from Philly to Valley Forge….just call me George.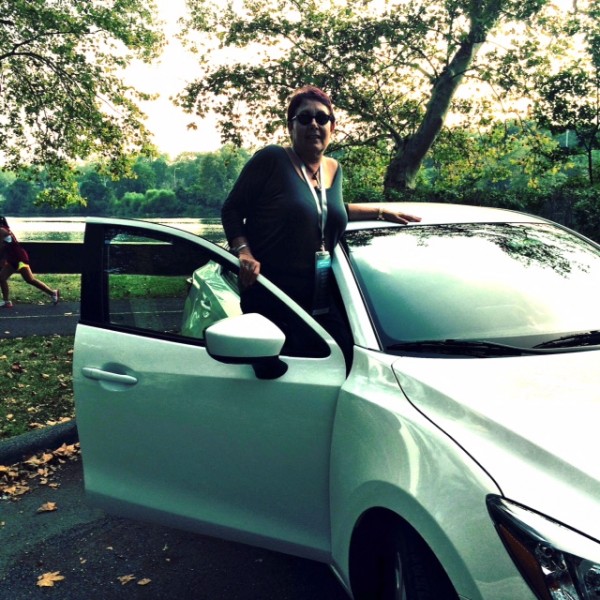 We hopped into the sophisticated, yet sporty looking iA again. This time we would make it work. While both cars are geared to the first time new car buyer, the iA has enough elegance to appeal to an older crowd just as well. With sleek styling, this entry level sedan felt like anything BUT entry level. Once we got out of the city, Rachel let her go. She took turns with the ease of a sports vehicle and held the road with the command of a much larger car.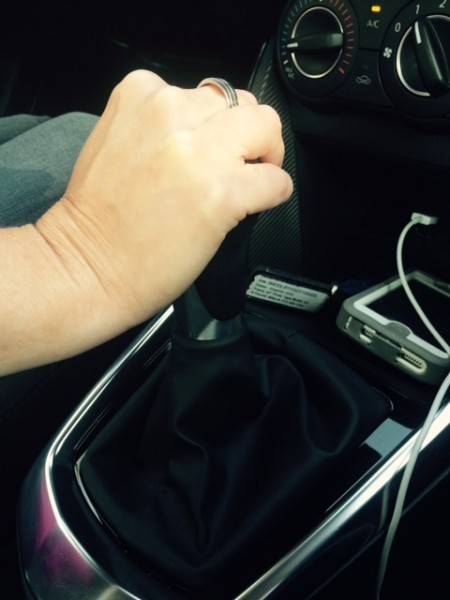 Watching Rach play with the 6-speed transmission was mesmerizing. The car is made in collaboration with Mazda, but with a price point that will leave you with PLENTY left for some Champagne Living. At $15,700 for the 6-speed manual transmission and $16,800 for the 6-speed automatic, the Scion iA offers a LOT of car for LITTLE price tag.
Features include
keyless entry
push button start
rear-view backup camera
low-speed pre-collision system,
a 7-inch touch screen multimedia system with voice recognition – which 2 over the hill types took forever to figure out
tilt and telescopic steering wheel
power exterior mirrors
a 60/40 split rear seat back
Mileage ranges from 31 city to 41 highway for the stick shift and 33 city to 42 highway in the automatic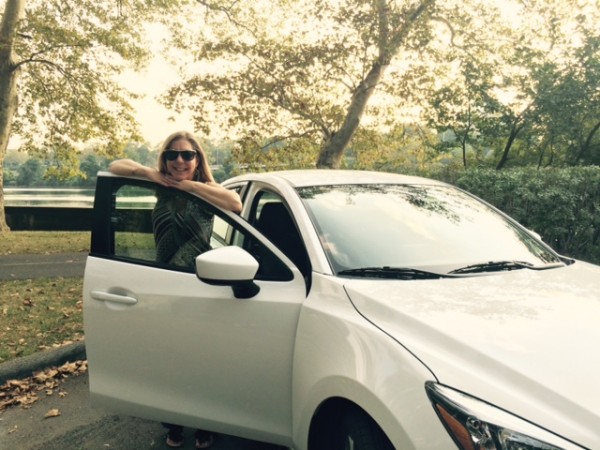 As I said earlier, this car is geared to the first time car buyer, but retirees like myself will find the package and price JUST as enticing.
We stopped halfway for some AMAZING homemade ice cream (the cows providing the supplies were right out front), and switched from the iA to the hatchbacked Scion iM for the drive back to the city. While the iA was smooth and quiet, the iM was definitely younger in spirit. Kayak, football, a day at the beach, etc., THIS is the car for the active person. The first thing that Rach said after hopping inside? Courtney will love it (Courtney is a millennial). It's got the power, the drive and the FUN of a young car, with the sporty look of a hatchback.
Features include
rear-view backup camera
60/40 fold-down rear seats – making it truly great for getting sporting gear into
7-inch Pioneer Display Audio unit,
a leather-wrapped steering wheel
a 4.2-inch color TFT multi-information display
dual-zone automatic A/C control
hill start assist
Mileage ranges from 28 city to 37 highway in the automatic and 27 city to 36 highway for the stick
Priced at $18,460 for the manual transmission and $19,200 for the CVTi-S, it's got a little more to love with the extra options.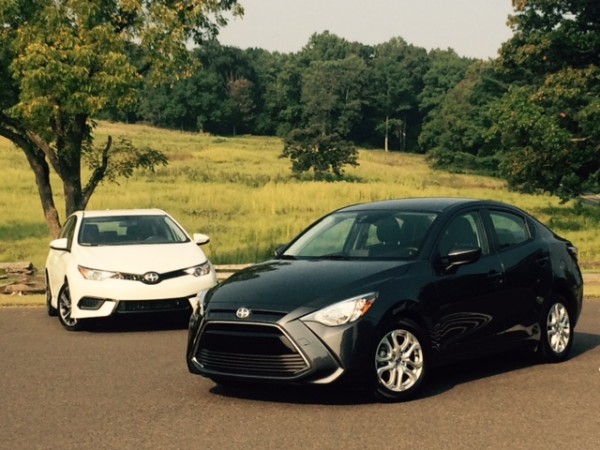 No Hassle Buying
Each of these cars come in ONE model, 2 transmission choices and 6 colors. There's no adding on extras, so the price you see is the price you pay.
The only things that bother me
Neither of these cars are equipped with Sirius XM…and I'm a HUGE fan of satellite radio, but I do understand that those who purchase a car in this price point would probably not renew their subscription once the trial is over.
As a retiree, I find the Scion iA PERFECT for someone my age, yet it's being marketed at the younger generation. This made by Mazda Scion is going to be a great choice for those on a fixed income…or an with an entry level job
More Details
Take a spin in these cars for yourself by visiting your local Scion dealer or check out Scion.com