Vaginal health is an essential aspect of a woman's overall well-being. A healthy vagina is naturally acidic and possesses great quantities of beneficial bacteria that help prevent infections and maintain a normal pH level. A healthy vagina is also self-cleaning and doesn't require specialized products to maintain its balance. When it comes to maintaining vaginal health, many people make common mistakes like using harsh soaps and not paying attention to their diet. Let's explore common vaginal care mistakes and learn what to do to keep your vaginal health in top condition!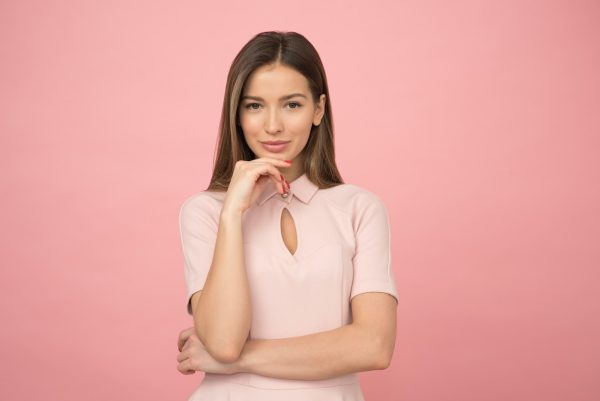 Choose the Right Hygiene Products
Many women make the mistake of using scented soaps, lotions, or feminine sprays, which can disrupt the natural pH of the vagina and lead to irritation or infection. Opt for unscented, hypoallergenic products and avoid douching, as it can remove the beneficial bacteria.
Wear Breathable Underwear
Cotton is your best friend when it comes to underwear. Synthetic materials like nylon can trap moisture, creating a breeding ground for bacteria and leading to infections like UTIs (Urinary Tract Infections).
Eat Foods that Support Vaginal Health
Your diet plays a significant role in maintaining vaginal health. Foods rich in probiotics, like yogurt, kefir, and fermented foods, can help maintain the balance of good bacteria in your vagina. Fruits like cranberries are also beneficial.
Stay Hydrated
Drinking plenty of water is good for your overall health and helps keep your vaginal area moist and lubricated, which is essential in preventing dryness and irritation.
Personal Hygiene During Menstruation
During your period, it's especially important to maintain good hygiene as the pH of the vagina can change, making it more susceptible to bacterial infections. Use unscented sanitary products and change them regularly to prevent any issues.
Be Mindful of Sexual Health
Always practice safe sex and use protection to prevent sexually transmitted infections. If you're prone to UTIs, consider using a reliable cranberry and d'mannose powder in order to help prevent infections and awkward situations.
Common Vaginal Infections and When to See a Doctor
UTIs
Urinary Tract Infections are common and can cause symptoms like burning during urination, frequent urges to urinate, and cloudy or strong-smelling urine. While UTIs are typically treated with antibiotics, using a reliable cranberry and d'mannose powder can help prevent them in the first place. If you develop a UTI, you must undergo urine testing to rule out other concerns and obtain an antibiotic from your doctor. An untreated UTI can lead to a variety of health complications, even death.
Yeast Infections
Symptoms include itching, burning, and discharge. Over-the-counter antifungal medications are usually effective, but if symptoms persist, consult a doctor.
Bacterial Vaginosis
This infection is caused by an imbalance of good and bad bacteria in the vagina. Symptoms include a fishy odor, discharge, and irritation. Treatment usually involves antibiotics.
Hormonal Imbalance
Hormones play a major role in vaginal health. Hormonal imbalances can lead to various issues like dryness, irritation, and even infections. If you're experiencing symptoms that might be related to hormonal imbalances, consult your healthcare provider. They can recommend tests and treatments that can help restore hormonal equilibrium, such as hormone replacement therapy or specific medications.
If you experience persistent symptoms related to any of these conditions, it's crucial to consult a healthcare provider for a proper diagnosis and treatment plan.

In Conclusion
Maintaining vaginal health requires a holistic approach that includes choosing the right hygiene products, being mindful of your diet, and taking preventive measures against common infections. Always practice safe sex and get tested regularly to stay on top of your health. By following these ten methods, you can improve your vaginal health and, by extension, your overall well-being. Remember, your vagina is a self-cleaning, miraculous organ that doesn't require harsh chemicals or treatments to keep it healthy. Simple, natural methods are often the best.