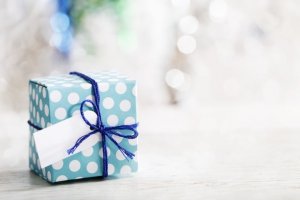 In holidays past, there was no more perfect gift than something big and expensive: the eight-piece sound system, the gold Rolex watch, the three-carat diamond earrings, the brand-new Mercedes-Benz. Yet, as you get older and wiser – as you learn what luxury means to you – those flashy holiday presents start to mean less and less.
When simplicity and experience are most chic, what you should value most are the small tokens of love. This holiday season, instead of spending a fortune on a gigantic gesture, you should put more of yourself (and your recipient) into your gift. Here are a few ideas of small presents that have big meaning.
Family Memories
There is little more meaningful than shared memories, so any way you can package your memories and give them to loved ones is a thoughtful gift.
For example, you might make take printed photographs of times spent together and assemble them chronologically in a photo album, writing your memories on cards next to the images. You could also create a scrapbook using more than just photographs – ticket stubs, scraps of clothing, dried flowers, and more can build a multi-sensory scene to help your loved one relive your memories.
Gifts based on their hobbies. 
If you want to purchase a gift that shows you truly care, then you must ensure it is as personal as possible. After all, this shows the recipient that you've actually put a great deal of thought and energy into purchasing their gift as opposed to simply picking up the first thing you see on the shelves. One way you can achieve this goal is by honing in on your loved ones hobbies and interests and buying gifts associated with this. For example, if your friend has been spending a great deal of time over lockdown building a model railway in their garden – why not buy them some accessories for this project? In this case, you could look at sites such as britishlivesteam.com.au to purchase model trains and accessories to add to their collection. However, you should ensure that you have some idea of which trains they own ahead of time so that you can purchase them a new model or make that they do not already have. 
Alternatively, if your friend's hobby is associated with a specific sport, you could always buy them a gift that will help them with this. For example, you could pay for some training or exercise classes, or new equipment.
Wearable Jewels
Diamonds and pearls may be luxurious, but most people save expensive jewelry for "special occasions" that rarely arise. This holiday season, instead of spending thousands on high-priced gems and flashy jewels, you should invest in practical ornaments for your loved one. For example, initial jewelry is simple and chic, and you can purchase a high-class pendant in gold or silver for less than $100.
To take it even further, you might consider investing in jewelry that could help your loved one's health. Wearable fitness tech is incredibly fashionable, and bracelets or necklaces like those from Misfit can be worn every day to remind your loved one of the importance of moving.
Pocket Mementos
Often, the point of a gift is to remind the recipient of your love. Small items that fit in your loved one's pocket can remind him or her of your appreciation – but you must make sure to give something small and inconspicuous enough to be carried every day.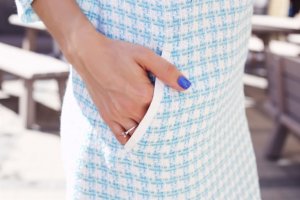 There are pocket tchotchkes on the check-out counters of most spiritual shops or family-owned convenience stores, but a stone carved with the word "breathe" or "love" might not resonate with everyone.
Instead, consider what your loved one appreciates. For example, a lover of the past might love carrying around a precious 1926 silver dollar or some other collectible coin with a fascinating history. This can also be the start of a new hobby the two of you can share. That means you can spend more time together searching for new coins, compiling your collection, and joining clubs or attending conferences.
Whenever your loved one feels the weight in his or her pocket or caresses your gift's surface, he or she will appreciate you.
Nice Wine or Chocolates
Consumables are always a simple and generous gesture for a variety of reasons, but perhaps most importantly, by giving something your loved one can eat or drink, you aren't suggesting them to lug your present around for years to come. Wine and chocolates don't have to be expensive (although they can be) because most folk will enjoy a glass and a nibble whether your gift cost $300 or $3.
If you would prefer to add something more permanent to your consumable present, you might consider packaging a sophisticated set of bar tools. For example, an elegant corkscrew, bottle stopper, or aerator can help your loved one enjoy his or her nice wine and any other bottles given in the future.
Reading Material
When schedules are filled with work obligations and family activities, there is often little time to settle down with a good book. Giving your loved one an excellent book or magazine will help him or her prioritize reading and relearn the joys of diving into literature.
The beauty of giving reading materials is the degree to which you can personalize your choices. If your loved one travels often, you can give an issue of The Travel Almanac – or even an annual subscription. For a loved one who loves a good recipe, you might offer either of Yotam Ottolenghi's award-winning cookbooks, Plenty or Jerusalem. If you decided to get them started with coin collecting, you can find numismatist magazines to add to your gift.
Then again, if your loved one prefers to create, you might wrap up a package of small notebooks that fit easily in a bag or pocket to encourage him or her to write when the desire strikes. Tools that facilitate reading and writing are small gifts that make a big impact.