This post has been sponsored by Frigidaire
I'm still at it. One year in the new house and there is still so much to do. The living room and bedrooms are done (minus some wall art) and the patio outside just needs some new screens and a dining set….then there's my dream kitchen.
THE BIG PROJECT IS YET TO COME
I'm keeping the cabinets that came with the house and am undecided about whether to upgrade the counters to marble, granite, or just keep them that funky 1950's looking pink (which has grown on me now that the REST of the pink is gone). The BIGGEST part of the kitchen project of course are the appliances.
My dream kitchen
Having come from the restaurant business, both my and Mr. S would LOVE a professional kitchen. We BOTH cook (although he's the better chef and I'm the baker) and would want something that resembles our old restaurant kitchens…BIG, FUNCTIONAL and BEAUTIFUL.
Frigidaire Professional combines professional-grade design with powerful performance to enhance the way your kitchen functions, elevating your cooking experience.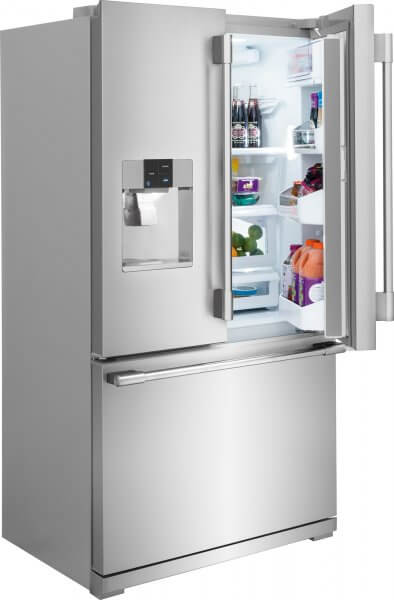 The Refrigerator
I want it BIG with French doors and a deep freezer like the Frigidaire above. Even though there are only two of us living here, we seem to have a revolving door of family and friends staying or just coming over on the weekends. I can barely fit enough food for two big meals in the fridge that I have now.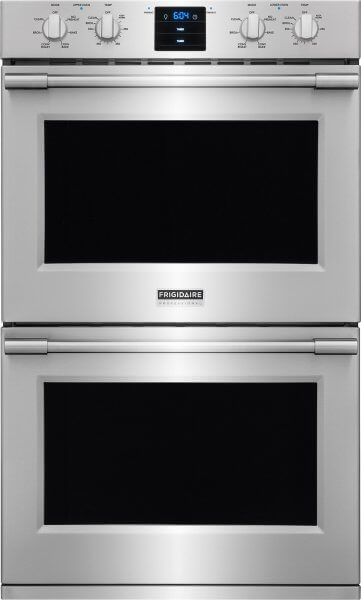 The Oven
Mr. S asked the other day if we could run a gas line to the house. He's so used to cooking on a restaurant stove that a Frigidaire Professional 30" Freestanding Gas Range would be to HIS liking, but I love the idea of having a Frigidaire Professional 30" Double Electric Wall Oven so that he can cook and I can bake AT THE SAME TIME! He could make a delicious pot roast and I'd make a beautiful braided Challah bread to dip into the jus…mmmm…
Quick Pre-Heat – dishes are ready to cook in minutes!
True Convection –  Dinner is ready in a snap when everything is cooked simultaneously and evenly
Enables you to cook more at once.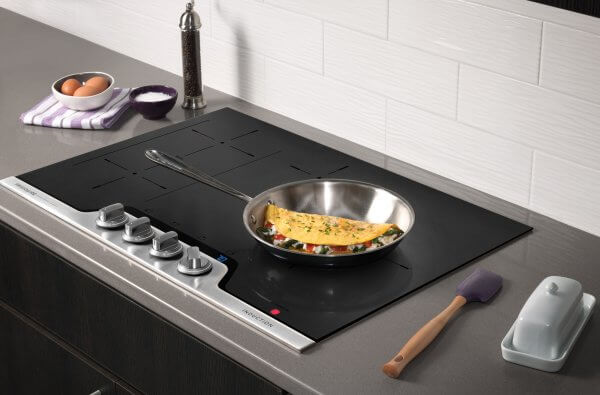 The finishing touch
After using my brother's induction burner I was HOOKED. I didn't just want a little induction appliance like he uses for the holidays…no no no! This gal has her heart set on a full Frigidaire Professional 30" Induction Cooktop. I love just how it heats up immediately and I find that the cooking temperature is so much more accurate than my current coil burners.
PowerPlus™ Induction Technology boils water in less than 2 minutes so you can shave time off of cooking dinner everyday.1
Our PowerPlus™ Induction Cooktop offers the the speed, control, and consistency of gas, without requiring the converting of your kitchen from electric to gas.
SpacePro™ Bridge Element allows you to cook two separate dishes at once, or combine elements for large pots or griddle-use. The cooktop adapts to the size of the pan whether it's a small pot, a large frying pan, or a griddle.
Frigidaire Professional provides professional-grade design with powerful performance.
Calling my contractor
Before I put new appliances in I want him to take a look at the layout for efficiency along with Mr. S and I. One of the advantages of having worked in professional kitchens is that you know just how the proper layout can help the flow of the cooking process.
What does YOUR Frigidaire Professional dream kitchen look like?