There is nothing worse than missing out on a good night of sleep. You notice very quickly when there are issues with your sleep – you feel it deep inside the next day and you wear it all over your face in the form of giant bags under your eyes. It's a balancing act to ensure that you get a good night of sleep, especially when you have children or a highly demanding job.
The good news is that there are plenty of things that you can do to ensure that you can get a good night of sleep – and it doesn't have to cost you much at all. With that in mind, let's take a look at six simple steps for sleeping soundly.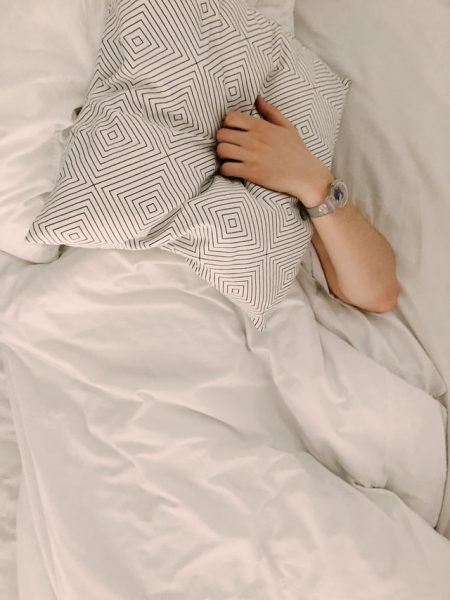 Put Sleep First
Sometimes, you have to prioritize your sleepover anything else, and the best way to do that is to give yourself a curfew. No matter what, put yourself to bed at an earlier time, and don't skip out on that! You need to treat sleep as something that is as important as eating and using the bathroom!
Stop Staring At Your Screen
Blue light technology is designed to keep you awake at night, and if you are spending more time staring at your phone than you are getting ready to get to sleep, you're going to be stuck with blinding headaches and sore eyes. You've got to avoid bluelight as much as possible if you want to get some sleep, so make sure that you leave the screens out of the bedroom.
Fix Up Your Sleep Space
You need to make sure that your bed is made to suit your comfort. You can see the review yourself for the Puffy mattress to know which one you should have to make your bed feel comfortable. You have to make sure that your mattress isn't tired, your pillows are as firm as you need them and you have enough space to sleep well.
Don't Dwell On One Bad Night
If you have one bad night of sleep, it doesn't mean that your sleep is ruined. Don't dwell on the one bad night that you have. We all get tired sometimes, but that doesn't mean that you're going to live a life of exhaustion. Just try to get back on track with your rest and you'll feel great once more.
Choose Good Food
It may be a weird concept, but you can choose to have the best food that can aid your sleep. Living on junk won't cut it. You need to choose food that will impact the natural serotonin in your body. Some of these include bananas and whole grain cereals to make you feel relaxed.
Hydrate
Someone who is dehydrated will feel worse and not able to sleep compared to someone who is. It's important to take note of some of the most basic bodily functions and hydration is an absolute must. Leave out the energy drinks and coffee for your working days – you don't need these before bedtime!