I participated in an Ambassador Program on behalf of Influence Central forVanity Fair. I received product samples to facilitate my review and compensation to thank me for my participation
Any of you ladies who've had to wear a strapless bra are sitting reading this post and thinking. NO WAY! I'm here to say… WAY!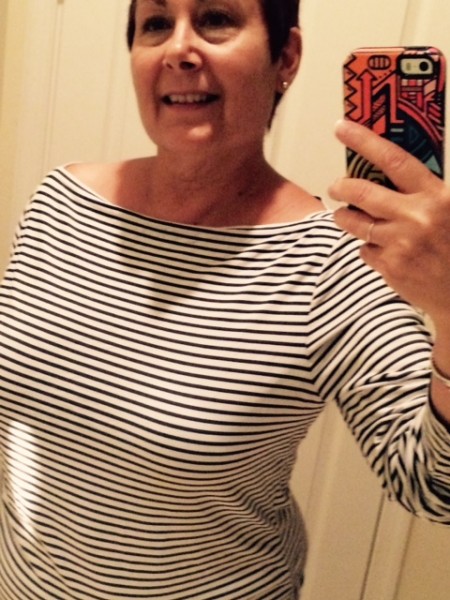 You know how I love my striped shirts? Well, my VERY favorites happen to be both striped and boat neck. I love how it a bateau neck top elongates the neck, but there's nothing more of a fashion faux pas then straps hanging out. Besides, straps ruin the line that you're trying to create by wearing an open neckline. This means that I find myself strapping into strapless at least two or three days a week.
Until recently
My experience has been that strapless bras
Don't normally have the lift I need
Slip while I'm wearing them (2nd most tacky thing is having to tug and readjust your bra in public).
See the ridge along the top of the bra under my top or dress
Enter Vanity Fair Women's Beauty Back Strapless Underwire Bra
While I wasn't convinced that ANY strapless could give me the support that I need and the LOOK that I want under a silky shirt or dress, I still keep on trying. I also wanted something with a reasonable price point (having spent around $70 on my last strapless  – which I found myself constantly tugging at). While in NY at the Vanity Fair event, I ask my bra fitter at Macy's if such a beast exists. She pointed me to the bra that I WISH I had bought in every color.
The Fit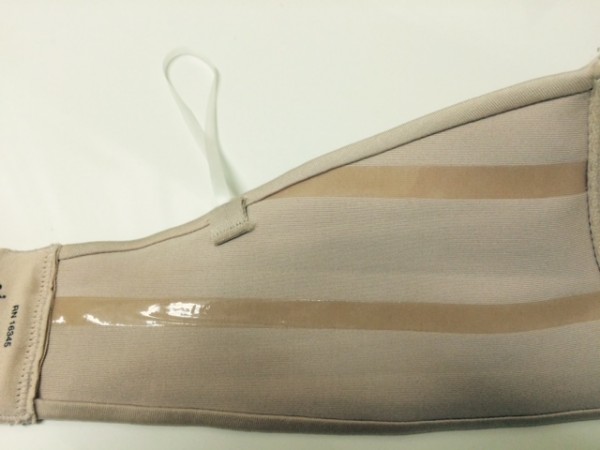 A HUGE first for me is finding a bra that fits as well and as comfortably as a standard bra. Vanity Fair Women's Beauty Back Strapless Underwire Bra gives me the support with the underwire, with no ridges. Lightly padded, to give an even look, the cups hug you rather than stick out.  As you can see in the photo above, it has silicone strips in the strap to keep it from slipping (no more tugging) for a look that is as beautiful as their regular Beauty Back bras (with straps). It does come with straps that you can add for convertible looks (like halter).
The Size
Vanity Fair bras come in an assortment of sizes, with band sizes ranging from 34 – 44 and cup sizes B – DDD. If you're not sure of your size, Vanity Fair is going to be offering fitting clinics around the country. I'll let you know when they're coming to YOUR neighborhood store.
Purchase
I love that I don't have to hunt for Vanity Fair products, as I can pick them up at stores all around the country like Macy's, Kohl's, JCPenney and Sears, or if I'm feeling like just ordering them online, I can do it directly from the Vanity Fair website.
The Price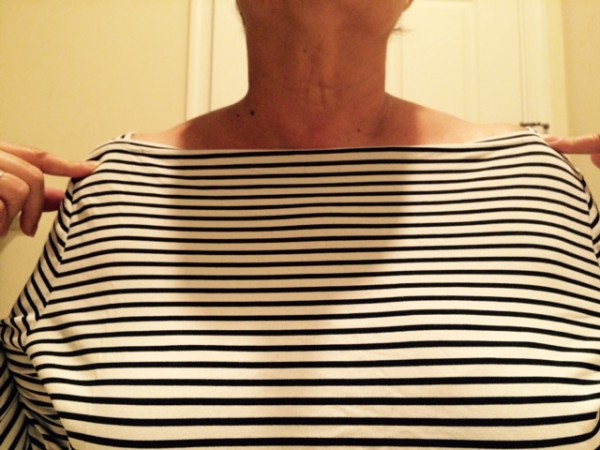 Hold on, because remember how I said my LAST strapless was $70 and I wished I had bought all of the colors? Well, this bra is only $26 and at that price, I actually CAN buy all three colors (black, beige, and white) for the same price as the ONE that I had purchased before.
The Mission
I love that they offer styles that are not only flattering, but comfortable and STYLISH. You won't want to rip it off the minute you get home (my old routine). Keep an eye out and you'll see some great emerging trends and innovations in the world of lingerie coming from Vanity Fair!! I can't wait to tell you more about them
Want to learn more?