Going on a tour can be an integral part of being on vacation. This can allow you to explore the sights of your destination and its vicinity while gaining useful information from those who may be experts in that particular field. When going on a day tour, you may want to think about what you wear. This can help you to maximize your enjoyment of the event, and even help to keep you protected from the elements.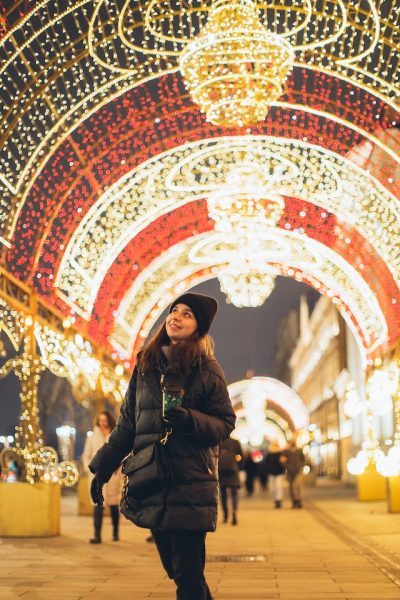 Smart sunglasses
Being able to see the sights can be incredibly important, especially if your trip is rather expensive and you want to get your money's worth. While you may not be able to enjoy the views properly if the sunlight causes a glare, there may also be other reasons why you miss out on seeing things. One of the main reasons for this can be spending too much time with your cell phone in hand, even if you're trying to take pictures. A great workaround for this can be to utilize a pair of smart glasses instead. These may look similar to ordinary sunglasses, stylish, and able to prevent that glare from causing an issue. However, their smart capability may allow you to take pictures using the frames themselves, to capture exactly what you are seeing at that moment. This means you don't need to be stuck viewing things behind a screen and can focus more on enjoying yourself.
Sensible footwear
There's a time and a place for high heels or formal shoes, and that may not be when on a tour. While you might want to look great, you may want to prioritize keeping your feet comfortable. In addition to this, certain locations may be unsuitable for heels due to uneven ground, cobblestones, and even the likelihood of your heels sinking in. Choosing to buy a good quality pair of walking shoes before you go on your vacation could be rather important. You may want adequate ankle and sole protection, as well as some level of breathability. Many styles also come in a number of colors, meaning you could opt for a pair that matches the majority of your favorite outfits.
Loose clothing
During hot weather, you may want to find ways to stay as cool as possible, especially if you will be doing a lot of walking around. Opting for loose clothing could help to achieve this. When doing a lot of movement, it can be tempting to wear yoga or gym leggings that are made for exercise. However, tight clothing and sweat, along with the heat itself, could leave you feeling uncomfortable. For women, this may also increase the likelihood of yeast infections due to more conditions where bacteria can grow. Loose and flowing items, as well as good personal hygiene, can be a far better alternative.
Taking a tour as part of your vacation activities can allow you to gain knowledge and enjoyment. By thinking carefully about what you wear, you may be able to avoid discomfort both during and after the event.