If you want to set yourself apart as an interior designer of distinction, these top furniture items will make you the envy of your neighbors.
When it comes to putting your own stamp on your property, modernizing with a few key pieces could be all it takes to turn a boring house into your dream home. One of the key ways to make your new, old, or imaginary house a home, is by adding a few key pieces. Furniture items are the best decoration money can buy. Why? Because we can take them with us wherever we move to.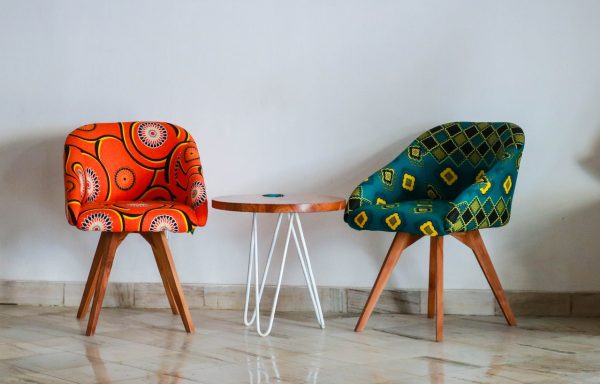 The Top Pieces of Furniture for Portable Style
If you want a portable style that lasts a lifetime, these pieces of furniture will help you achieve your goals.
Multiple Small Storage Drawers
Now, you could rush off and buy multiple plastic stackable drawers to contain all the little items of life… Or you could go and purchase an apothecary chest. These chests contain enough space to store the kitchen sink if that's what you need it for. Better yet, old apothecary chests always smell wonderful. They are useful in every single room of the house. You can use it in the kitchen to store dry ingredients like the old days or put it at the foot of your bed to add mystique and class.
A Display Cabinet
What better place to display the collectibles, memories, and heirlooms of your life, than with a display cabinet made for exactly that purpose? Gone are the days of huge mahogany pieces – although these undoubtedly retain the value attached to them. Nowadays, the modern display cabinet fits neatly into the corner of the room. They come with lighting from above or below. Some even come with color-changing lights so you can choose how to display your memorabilia. Imagine how much your pictures would pop with a blue light.
The Desk
The desk is a problem item for all households, not just your own. They look so formal, so office-like, so… draining on any given room. If you opt for one with enclosed storage space and a computer rest that folds out? Then you have the worst kind of desk. Instead, solidify your Working From Home life with a desk that you can be proud of. Look for something in solid wood, solid and steady. Don't go for the gimmick of fold-out shelves or bottom storage spaces where you always bump your ankles. It's not worth the frustration.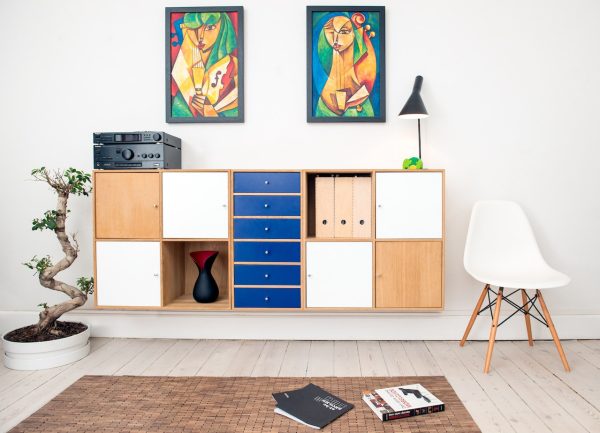 A Sideboard
A good sideboard will accompany you throughout your whole life. In one home, it might sit in the hallway, waiting for your keys. In another home, it might offer storage space for papers in your office. In a third home, it could be an essential part of matching living space furniture. It contains opulent storage, an excellent place for important documents, and all the space you need for trinkets.
Portable Pieces can Change Your Life
If you invest in the correct key pieces, you will never need more than a plain white wall to stamp your style onto a new home.