As a dog owner, you want to do everything you can to make sure your furry friend lives a long and healthy life. A big part of that is providing them with a nutritious diet. Just like with humans, what a dog eats plays a big role in its overall health. Keep reading for tips on creating a healthy diet for your dog.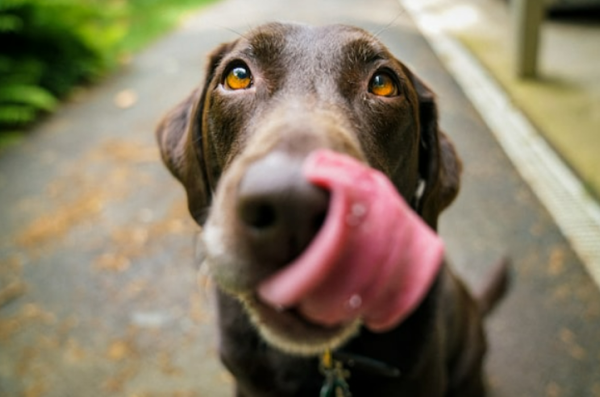 Make sure to include plenty of high-quality protein in your dog's diet.
Protein is essential for dogs and should make up a significant portion of their diet. Protein provides the building blocks for muscles, organs, hormones, and enzymes. It is important to feed your dog high-quality protein from animal sources such as meat, poultry, fish, eggs, and dairy products. Plant-based proteins such as beans and grains are also good options, but they may not provide all the nutrients that dogs need. Badlands Ranch dog food is made with only the highest quality ingredients and contains all of the nutrients your dog needs to stay healthy. It is also free from artificial additives, so you can feel confident that your pet is getting only the best possible nutrition. It's formulated with nutrient-dense organic meat, gut-healthy vegetables, omega-packed salmon, and responsibly-raised beef. This dog food is meant to boost canine health and support digestion, immune function, and energy.
Choose the right food for your dog's age and activity level.
A healthy diet is important for all dogs, but it is especially important for puppies and senior dogs. Puppies need a diet that is high in protein and calcium to help them grow, while senior dogs need a diet that is low in fat and salt to prevent health problems. In addition to age, you also need to consider your dog's activity level when creating a diet. A high-activity dog needs more food than a sedentary dog, while a pregnant or nursing dog needs more food than usual. Dogs who are overweight should be fed a lower-calorie diet, while dogs who are underweight should be given a higher-calorie diet. There are many different types of food available for dogs, so it's important to choose the right one for your pet. Wet food contains more moisture than dry food and is therefore better for dogs with urinary tract problems.
Consider the breed of dog.
When it comes to creating a healthy diet for your dog, one of the most important things to consider is the breed of dog. Different breeds have different dietary needs and feeding your dog the wrong type of food can lead to health problems. For example, dogs that are bred for hunting or working need a lot of protein in their diet to support their active lifestyles. On the other hand, breeds like bulldogs or basset hounds who are bred for companion purposes don't need as much protein and can actually suffer from health problems if they eat too much. There are many commercially available diets designed specifically for dogs of all breeds and ages, but you can also create a custom diet by mixing together superfood products from Badlands along with other healthy ingredients like fruits and vegetables.
Overall, creating a healthy diet for your dog is important in order to maintain their overall health and well-being. There are many different tips that can be followed in order to create a balanced and nutritious diet for your pup, such as ensuring they are getting enough protein, vitamins, and minerals, as well as incorporating fresh fruits and vegetables into their diet. By following these tips, you can help your dog stay healthy and active for years to come.