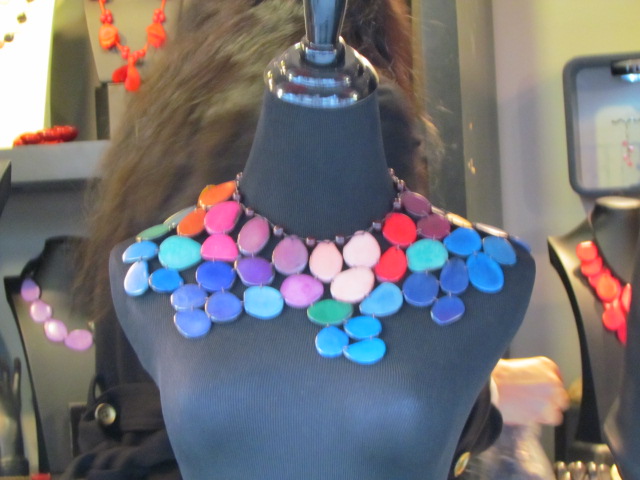 One of the highlights of shopping this holiday season is foregoing the malls and heading to those wonderful pop-up markets that find their way to the parks and community centers around town. Most of the stalls provide unusual and one of a kind pieces that stand out against the run of the mill stuff that the department stores carry, and there's NOTHING like giving a gift that SCREAMS I'm SPECIAL.
Last week while in New York City for the War Horse premiere, I visited The Holiday Market Columbus Circle  in Central Park.  The smells of spices and fresh waffles permeated the air, and the colors of artwork, jewelry, clothes, toys, and more were a feast for the eyes. I bought a couple of gifts and realized that THIS is what holiday shopping was meant to be.
Take a look and see if there are weekend markets near you and go enjoy a day of shopping and wonderful foods.
Here is a glimpse of what you might find (photos were all taken at The Holiday Market at Columbus Circle).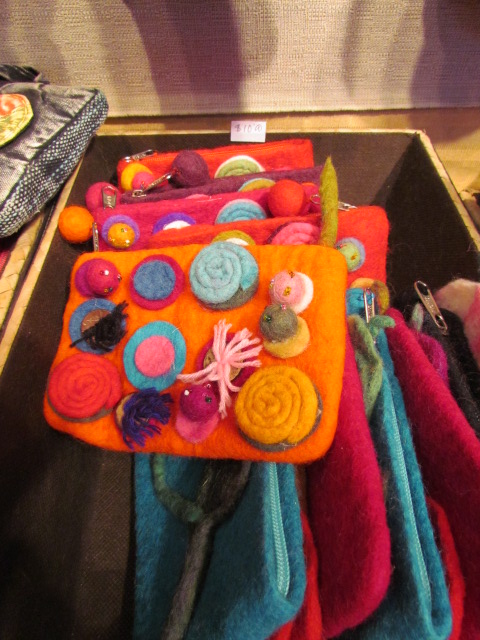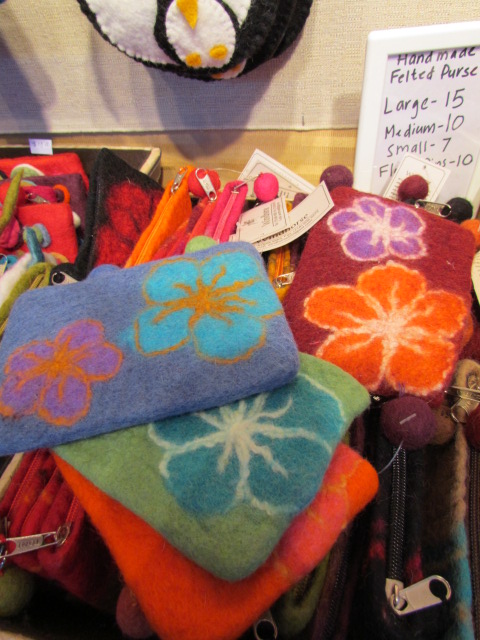 I loved these felt purses and makeup cases so much that I bought one as a gift…I'm thinking about keeping it as it would make a beautiful clutch with a simple black dress.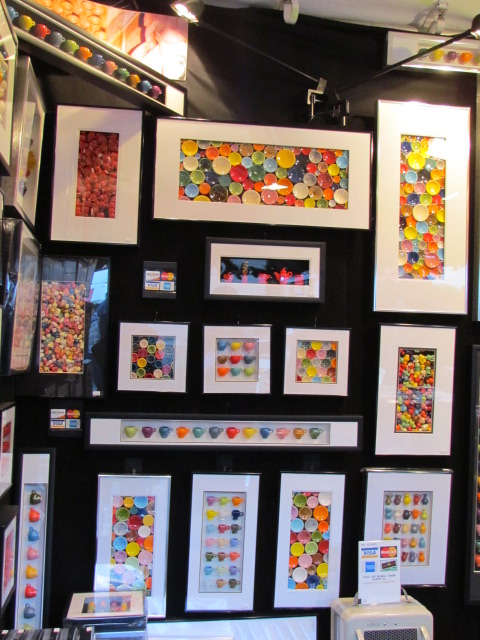 Using colorful ceramic discs and tiny teapots this artist creates lively works of art to brighten up any room.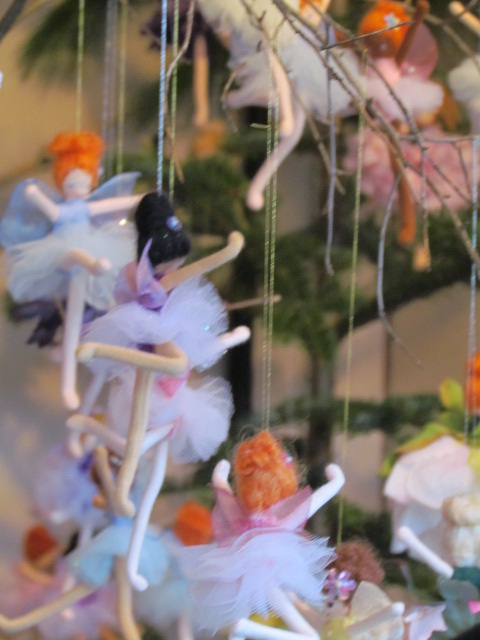 Every tree needs a flower fairy….doesn't it?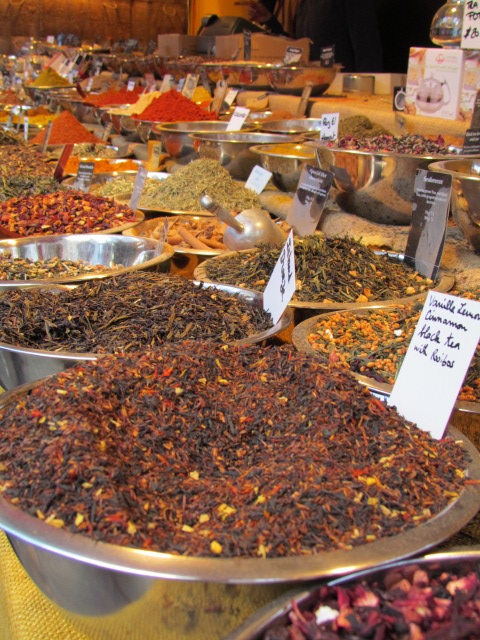 For the foodies in your life, what better gift than fresh spices and loose tea?
All of that walking around can make a girl hungry, a quick stop at the Belgian Waffle stand took the edge off and fueled me up for MORE shopping!
Check out your local newspaper or online to find Holiday Markets nearby and not only will you get some unique gifts, but I can tell you from first hand experience that you'll have a Champagne Living kind of day!