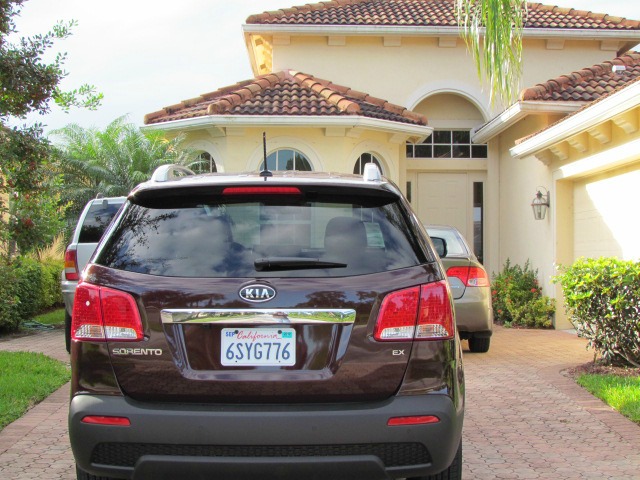 Growing up in the wholesale automobile business I learned a few things…
If I look good driving a particular car.
What colors are IN for cars.
How to get my dad to give me a new car every 6 months or so.
Which cars will fit ALL of my friends when we go out.
How to get my dad to pay for my gasoline & insurance.
How to buy a car for a fraction of the cost (when my dad got wise to me).
What I like.
I recently had the opportunity to spend about 10 days with a 2012 Dark Cherry Kia Sorento. Mind you, there are 2 3 of us living here, and you'd think that we don't really need an SUV at this stage. I'd agree, but those 2 3 sets of golf clubs don't fit into the Alfa Romeo Spider that I've been dreaming about, so while I drive a small hybrid, Mr. S & Ben share a Jeep Grand Cherokee (until Ben's Accord is repaired).

My relationship with KIA is looks to be a fun one. Not only have they given me this Sorento EX (followed by an Optima hybrid) to review, but they've also challenged me to create a RECIPE based on my experience with the car. You'll find that a little farther down in this post.
To start I loved the black cherry color, since you know I'm all about looks & luxury when it comes to cars. Pair that with the luxurious leather interior with sophisticated top-stitching and features that would be a treat in a high-end German auto and it grabbed my attention from the moment I opened the door.