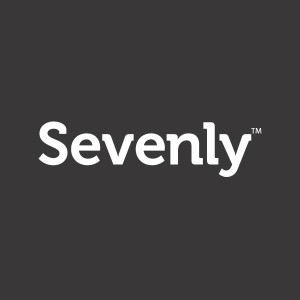 As bloggers we have a unique voice. Our words are read, tweeted and shared by thousands to hundred's of thousands of readers. We are strong, we are vocal, and we are a force to be reckoned with. While my focus is living the good life here on Champagne Living, as I write I try to remember those that are barely surviving. I realize just how lucky I am. If you're a regular reader you know that some of my favorite brands are those that understand the importance of giving back to their communities – whether it be local or the global community. I recently connected with a company on twitter. I was "playing" online, when I saw a tweet. I don't remember what it was, but I remember being moved to check them out. Within minutes I was connecting with Sevenly and letting them know that I wanted to tell my readers about their incredible business model.
What is Sevenly?
Sevenly is a company that creates t-shirts for charity. They design one t-shirt design to be sold per week. That t-shirt raises money for one charity. They do this each week, supporting 52 charities a year. As I write this, they've already raised $285,117.
Why does Sevenly give $7 and not more?
Even as a for-profit social good company, we like to maintain a high level of transparency. People ask all the time, "why only $7?". So here is the official answer. $7 per sale is more than 30% of our total revenue (when you include the shipping cost), that's more than what most non-profits give. It's actually so much, that the IRS doesn't even have a category for for-profit companies that give at this rate.
The T-Shirts: Gorgeous. Not only are they meaningful, but they fit like a glove, are made of that fabric that you LOVE to wear and the designs are A-MAZ-ING. I'm wearing the t-shirt that was designed to raise $8,218 for The Girl Effect (a charity that is giving high quality life development to young girls who have been abandoned or left alone without help or support.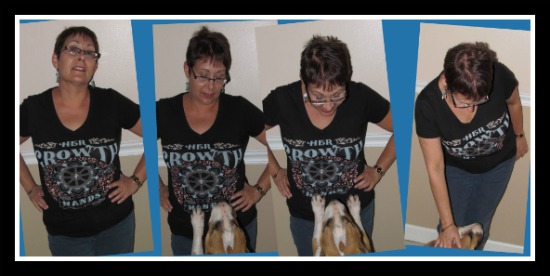 While I can talk & talk about the fashionable t's, I'd rather talk about how you and I can help THIS week's charity, Sheltering Wings. By purchasing one of Sevenly's "Enough is Enough" T's you'll be helping to shelter a mother and child who are victims of domestic violence.


If you find yourself with an extra few dollars in your wallet this week, rather than run to your local store to buy a new t-shirt, come shop at Sevenly and help someone who really needs your help. I guarantee it'll look great on you.
I received a t-shirt to facilitate this review. Today I ordered one of the "Enough is Enough"  shirts. I believe in putting my money where my mouth is.