For those of us in FL, simply say: "SAWGRASS"
and we immediately know what you mean. It turns out that a WHOLE lot of other people know as well (as I found out the last time I visited Mexico and was asked "Do you live near Sawgrass?"). You see, Sawgrass Mills is the one of the largest outlet malls in the US. With WELL over 350 stores you have to plan and plan WELL when you shop here.
I had the opportunity to get a sneak peek at Sawgrass' Fashion Row
which is the NEWEST wing that's scheduled to open. They hosted a bevy of bloggers from South Florida to get a taste (yes – food was provided – including a  crème brûlée French toast that was TDF) of what is to come in just TWO MORE WEEKS.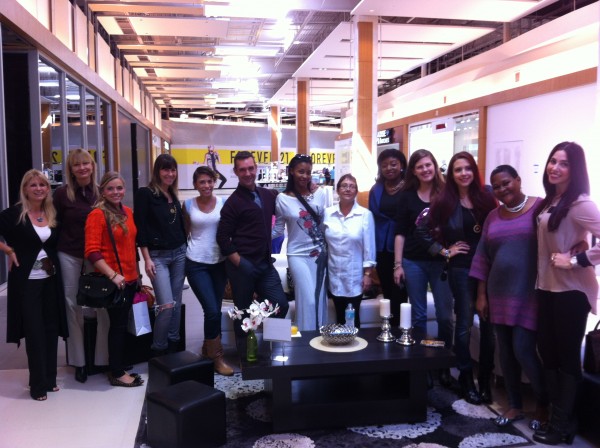 We got to see the NEWEST fashions from NEW STORES like:
Steve Madden
Columbia Sportswear
Volcom
DKNY Company Store
Maxstudio.com
Calvin Klein
and the FIRST Original Penguin outlet in-market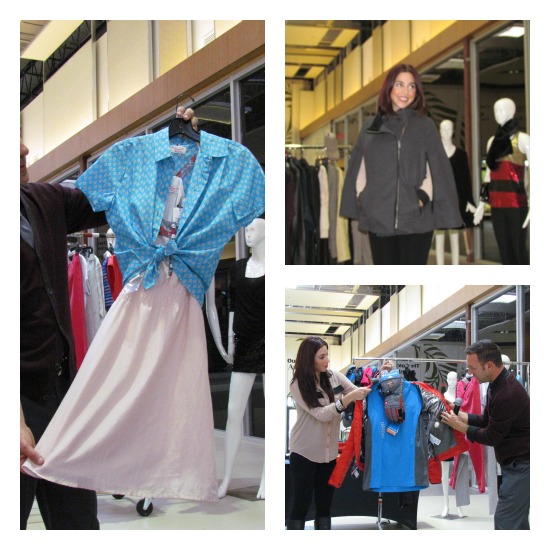 Yes, I got to see it all and SHOP it all
along with our wonderful stylist host Chad Cox from the Art Institute down here in Miami. The BEST part was Chad taking us on the tour and making great suggestions for each of us. I even ended up with these GORGEOUS red Steve Madden shoes (he said they made my outfit "POP").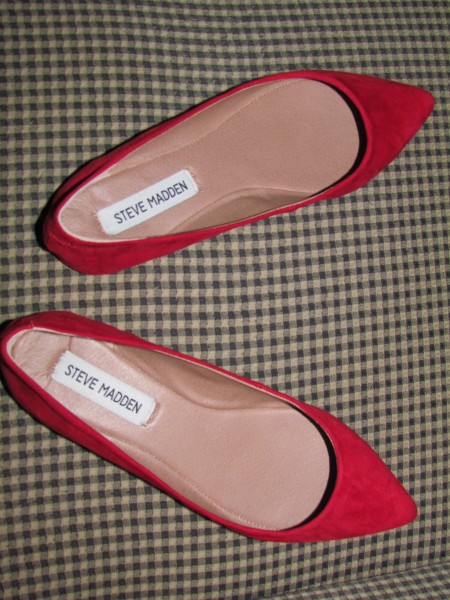 All of this was to give us just a little taste of what's to come at Sawgrass Mills Outlet on November 15th when the Fashion So Sweet Shopping Party comes to Sunrise, FL. If you're in the area – you DON'T want to miss this one. If you're a bit away, it will be WELL WORTH the drive down (or up).
Here is YOUR personal invitation to attend this amazing party.
Unfortunately I'll be out of town and won't be among the bloggers there, but you'll get to meet some of MY friends and shop at MY favorite stores. No need to RSVP, they're expecting you.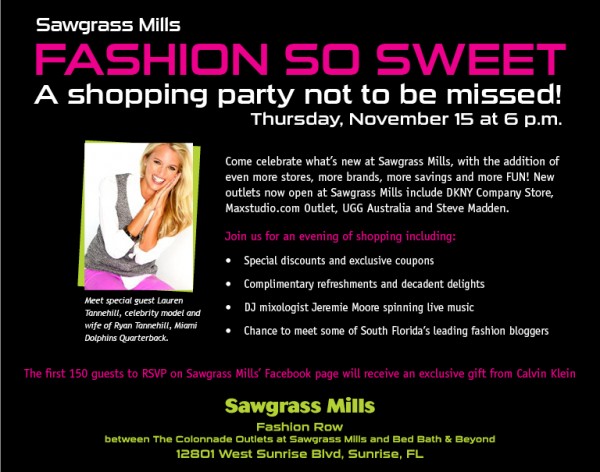 I attended an event and was given some great swag and gift cards to fully experience shopping at Sawgrass Mills. All opinions are strictly my own.