Thank you to Universal Orlando for sponsoring my recent trip to HHN25. All opinions are strictly my own.
I was afraid to admit it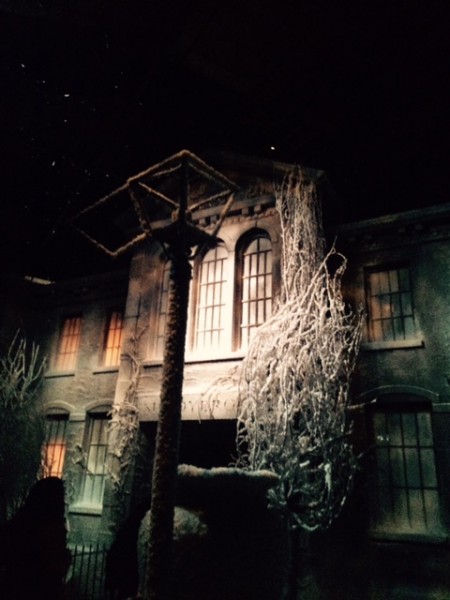 Other than a mild haunted hay ride that we took Ben on when he was young, I'd never been to a haunted house before heading to this year's Universal Studio's Halloween Horror Nights.  I saw my first horror movie on my honeymoon (wait…that's NOT romantic?), and waited until the age of 61 to head to not one, not two but NINE houses of horror at Universal Studio's 25th Anniversary this past weekend. Universal has been delighting it's visitors with the macabre for TWENTY FIVE YEARS! In that time there have been lots of screams, lots of grabbing on to a friends hand, and lots of good old fashioned scares.
Would I be able to handle HHN25?
Thankfully, I didn't have to go alone, but was with a wonderful group of writers, some (like me) who had never been frightened in real life by monsters, zombies, and other members of the undead community.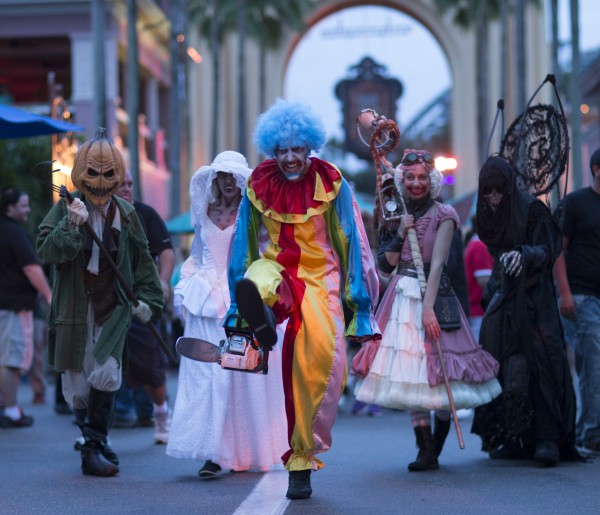 and then there's the whole CLOWN thing
Having worked in the "biz" (I was a nice girl clown…with a feather duster and a rubber chicken), I LOVED clowns. Then again….I had never met Jack (I guess there's ONE in every profession).
I'm actually pretty proud of myself
I made it through all of the scarezones and houses including:
Watching Freddy and Jason battle it out  in Freddy vs. Jason
Stepping into the world of this season's The Walking Dead
Being attacked by the wolves in An American Werewolf in London (BEST WOLVES EVER)
All of my senses were bombarded as I spent time in The Purge
I got sucked down the vortex into the Asylum in Wonderland – 3D
The liveBill and Ted's Halloween Adventure show
Was overexposed to body parts in Body Collectors: Recollections
Get inside of scenes of Insidious
Went back to the 80's for some to RUN: Blood, Sweat and Fears
walking through 5 SCARE ZONES (check out my Periscope)!!!
and got to have Jack Present: 25 Years of Monsters and Mayhem
So, how did this 61 year old scaredy cat do?
I jumped, I screamed, I laughed, I ran, I walked with my fists closed and my arms close to my body (as if THAT would help), and I had the BEST TIME…plus I probably walked off about 1,000 calories. I did what every horror lover AND horror NEWBIE does…had FUN getting scared.
Would I do it again?
In a heartbeat! If you were watching me LIVE on Periscope, you got to see how much fun just WALKING through a scare zone on Halloween Horror Nights is (it was too dark in the houses to get any good photos..believe me, I tried).
Whether you're an old hand at horror houses or like me a complete newbie, Universal Studio Orlando's Halloween Horror Nights 25 is a DO NOT MISS event. It only lasts for 30 days, so make arrangements ASAP to come down and visit.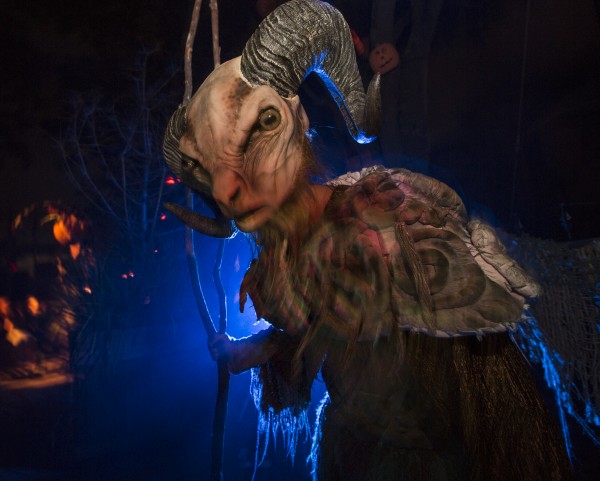 Not sure where to stay?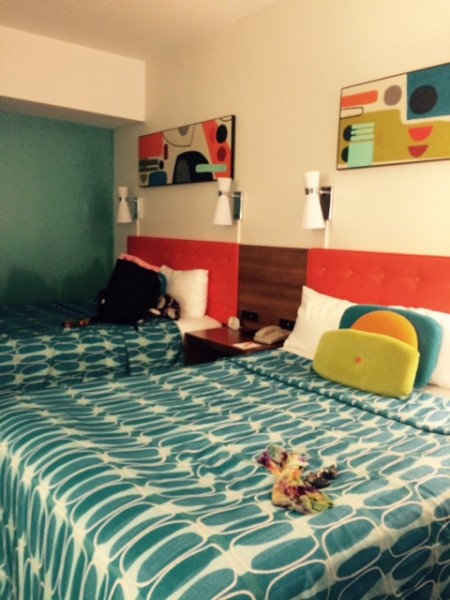 Save by staying ON SITE at the Cabana Bay Beach Resort. I've stayed a couple of times and not only is it CONVENIENT, but it's also a great cost saving alternative while staying directly on the Universal Orlando property. Plus, they offer family suites with kitchenettes, early admission to the parks, and transportation to the parks from right outside of the hotel, with prices starting at under $95 per night for Florida residents.
DETAILS