I've

 been looking for a fun rear wheel drive car lately

.

The past few years I have I've gotten into sports cars. Before this I owned or drove your normal sedan, coupe or SUV (I currently alternate between a sedan and an SUV) but neither are much fun to drive. You sit in them and you know exactly what to expect.
Where is the fun?
Where is the excitement?
Where is the sexy?
I'm ready for a car that is sexy that's fun to drive. . Does this mean I'm going through a life crisis?  I've never been much of a Scion fan, because as a big guy they always appeared hard to fit in.
I had the opportunity to test drive the new Scion FR-S 
First off, just looking at this sports car I could not believe that this was a Scion, straight up this car is hot! If looks could kill I'd be the only one on the road. This car is so good looking that I wanted to find a busy place to park and just stand next to it. I had people in the condo complex that I live in complementing me every time they saw me driving it and women looking at me at stop lights. I've got to say it again…"THIS CAR IS HOT!"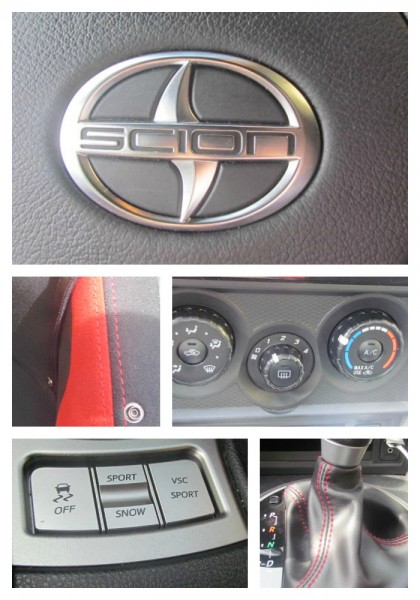 I really dig the interior.
Its so basic, no bells and whistles here, no navigation, no hi-tech junk taking up space in the dash, and no frills. Some cars are far too complicated to drive, this is not one of them.
This is the car you can just shift into drive, turn on your tunes and haul ass. The interior of the car lets you know that this car is for drivers not families, and definitely people who like to obey traffic laws.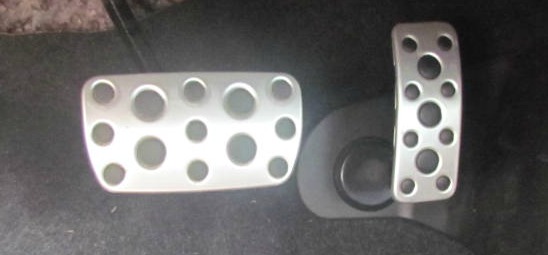 Once you turn the key it's get up and go time.
The Scion-FRS has good  pickup and go. I found myself concerned that I was going to get a ticket because I'd look at the dash and realize how much over the speed limit I was going (with ease).  This baby has some power! With only a little acceleration you are burning out around corners with a loud squeal. But the speed of the car is nothing compared to how well the car handles.
I really wish I hadn't tested this car on Florida's flat straight roads, this car demand curves. I'd really love to take this car out on the back roads of the low country in Tennessee or the Carolinas. When cornering you can feel every nuance of how of how the FRS handles. The control around corners is also rather impeccable as well…. I never expected a RWD car to handle this well.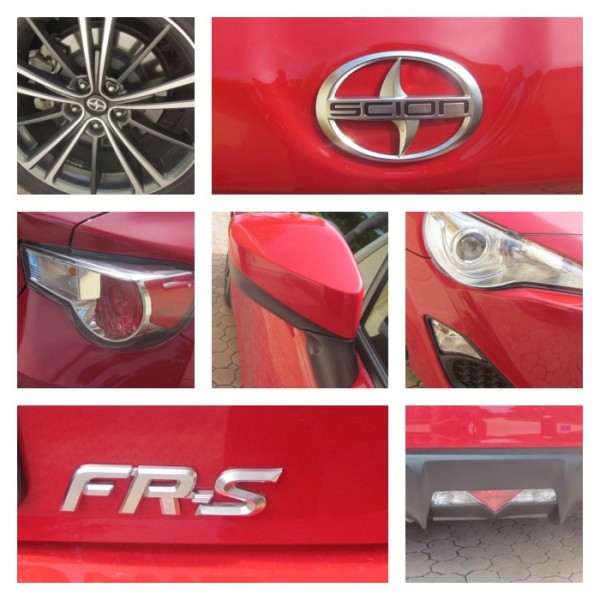 The Downside
There is no navigation (not a problem for real drivers like me), the backseat is so small that I should not even sit there (just get rid of it, and make it a 2-seater), and the trunk can fit maybe 3 bags of groceries (perfect for me but not for some). The car's shortcomings are really not faults at all to this sportscar lover, I enjoyed every moment of driving this car. This is the way a sportscar SHOULD be built.
Overall, I have to say that this has been the number one car that I have driven all year long. It made my daily drive fun and exciting. Also, you can't get a better car at this price point (as far as performance driving). It's an easy-to-drive car that really is a gateway drug to a high performance European supercar.
WITHOUT QUESTION THIS IS MY FAVORITE CAR OF THE YEAR!
Thank you to Scion for dropping it off for a week. I want it back! All opinions are strictly our own.