My 1983 wishlist
Find a live-in housekeeper
Have a personal chef – (I could compete on the show Worst Cooks in America)
Hire a Nanny – Mary Poppins perhaps?
My 2018 DONE list
Stay in hotels and let the housekeeper pick up after me
Call room service
Interview a Nanny – Emily Blunt as Mary Poppins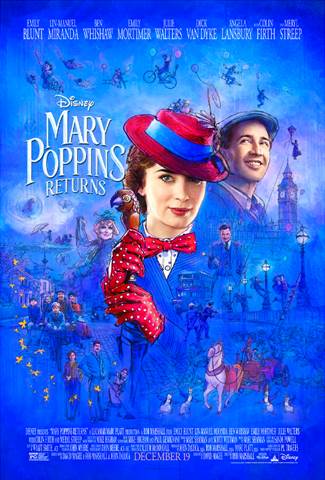 This past week covered a LOT of my "DONE" list.
 Let me tell you what happened.
I was heading to Los Angeles to walk the red carpet for Mary Poppins Returns. Like you, I grew up loving the practically perfect in every way nanny which meant everything had to be just right.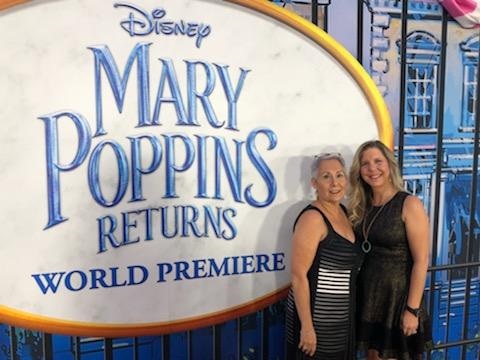 A Conversation
Red carpets can be stressful. Long or short, heels or flats, will you be my photo buddy? The decisions may seem trivial, but when you're mingling with the Hollywood entertainment elite, it's got to be right. For me that meant
stripes
flats
Rachel Ferrucci
(Underneath the) Lovely London Sky
It seems to be inevitable that you get all dressed up and the weather doesn't cooperate. It was raining cats & dogs as we pulled up dressed to the nines in front of the Dolby Theatre. There was a definite feel of London in the air (how VERY appropriate).
Nowhere To Go But Up
The red carpet (yes, it really is red) felt elecric, with stars, paparazzi, and spectators, all decked out in red carpet finery. From director Rob Marshall to Matt Damon, Lin-Manel Miranda to Josh Gad, Hollywood's finest were buzzing in anticipation. The screening was held at the iconic Dolby Theater, home of the Academy Awards. Looking up the famous Oscar steps takes your breath away as you ascend to the theater to take your seat.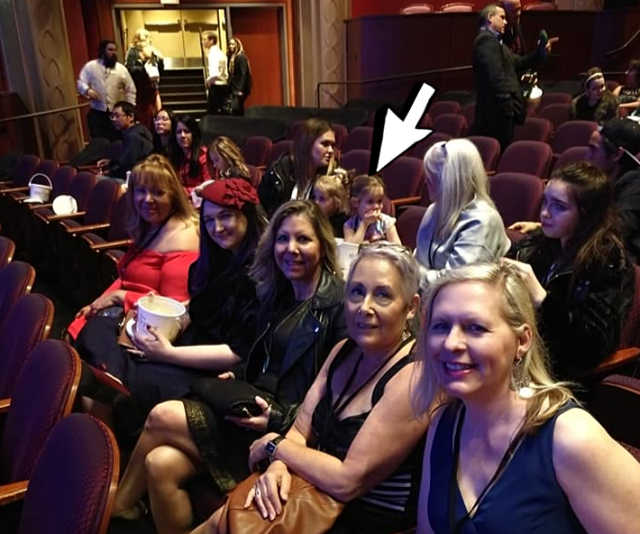 Introducing Mary Poppins
Second Row seats! Thank you Disney for seats that had us surrounded by stars. Directly behind me sat Kobna Holdbrook-Smith who plays Frye and Weasel in the film. Social media star Mila Stauffer and sister Emma (we chatted with their sister, the brains behind the project) sat next to them. Jennifer Lewis chatted us up as we all waited in anticipation for the movie to begin.
Can You Imagine That?
While I've been to red carpet premieres before, there was something special about Mary Poppins Returns. Young and old, talent and bloggers all sat with the same look of awe in their eyes and memories in their hearts as Emily Blunt brought our favorite nanny back to life. I'll be sharing more about the film at a later date, but just know that it is as magical as the one you remember as a child.
Trip a Little Light Fantastic
Of course, the premiere is fun, and the film iconic, but the AFTER PARTY was spectacular. The Dolby ballroom was decorated in Poppinsesque style complete with cherry blossom trees, lamp posts and leeries (Lamplighters) as roaming performers. We chatted with the likes of Jon Krasinski and Carolyn Rhea (who taught Rachel and I the art of making yourself look GREAT in a selfie), and somehow spent quite a bit of time with actor Todd Stashwick who sat with us, stood in line with us, ate with us and laughed with us….and yes, I got to say hello to Dick Van Dyke as he stood waiting on his way out of the theater and into the party.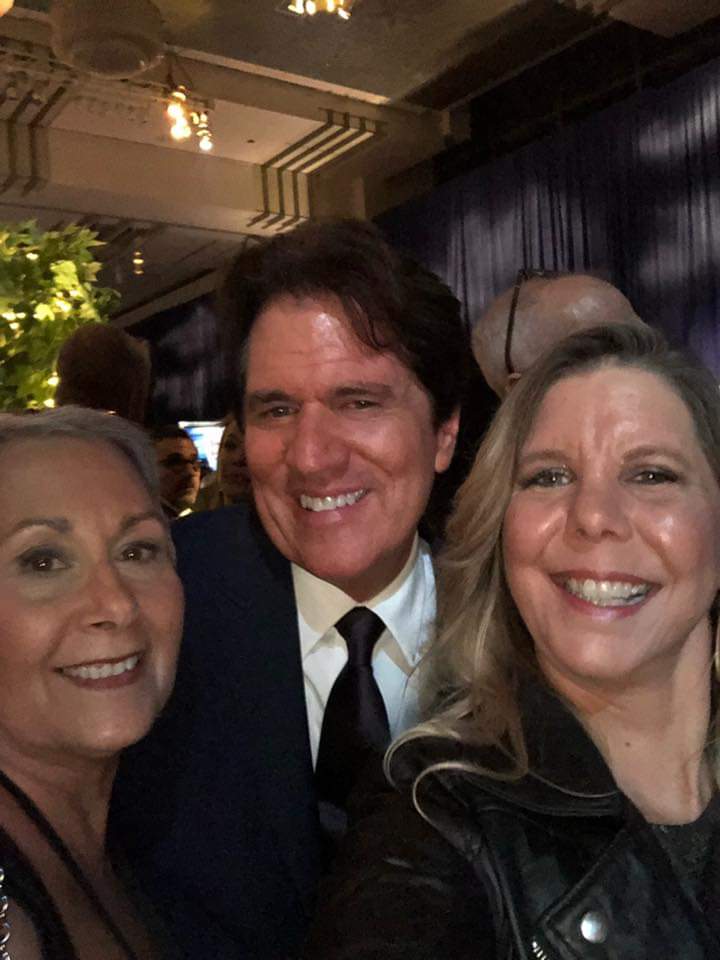 A Conversation
But, the highlight of my evening was Rob Marshall calling me over to talk dance. He remembered me and wanted to continue a conversation that began at the interview (more about THAT soon).
Off To Topsy's
Or rather to bed after a star-studded night of glamour. I have to admit that it was very difficult getting to sleep with all of these amazing songs playing over and over again in my head. You'll know why when you see the movie.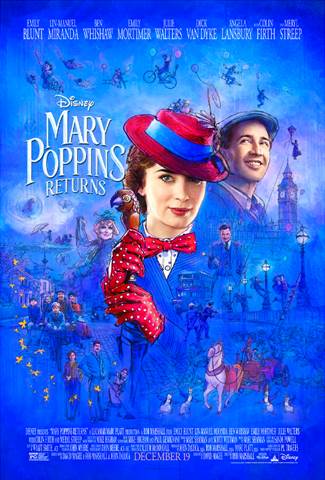 Mary Poppins Returns opens nationwide December 19th!

For more details on what will be your new favorite movie visit: Mary Poppins