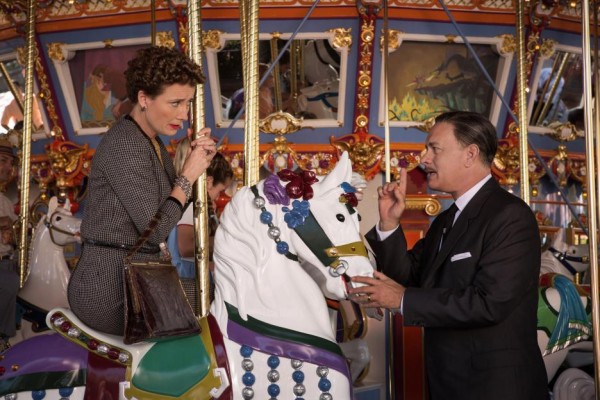 At the mansion, I'm usually low man on the totem when it comes to choosing what movie we'll see. Ben is such a movie buff, and he and Mr. S have a standing date every Friday (opening day) to see a flick. I'm NEVER consulted. Then again, I rarely go as it is usually following having spent an hour or two at the driving range banging golf balls.
The ONE movie that was on MY HIT LIST to see this holiday season was Saving Mr. Banks, and when my friend Marshall invited me out to LA for the Frozen junket, and added the flick that I REALLY wanted to see to the agenda, I was ALL IN.
I had heard whispers that another company had tried to grab this script, but Disney stepped in, snapped it up and PROMISED not to coat it with it's spoonful of sugar. YES, they made GOOD on their promise. While the story is a tad fictionalized, the bones of what really happened (as transcribed from tapes of Ms. Travers and Mr. Disney) really structured the story.
I was actually surprised with the candid way that Walt Disney was portrayed as he did everything within his power to talk P.L. Travers to allow him to turn her popular children's book Mary Poppins into the Disney movie that he promised his daughters that he'd make. It was a rocky road, as you'll see when you finally get to screen it for yourself. P.L. Travers did everything in her power to keep Walt from making the movie that he wanted, and Mr. Disney was used to getting his own way.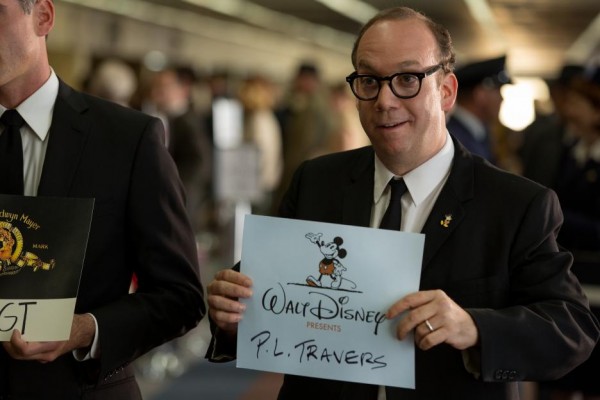 What transpires is a complex human story of opposites, who never quite really came to terms, and how two people who come from different worlds deal with the things that they truly believe in. With Tom Hanks as Walt Disney businessman, and Emma Thompson playing Ms. Travers close to the hip, this all-star cast NAILED it.
Inspired by true events, "Saving Mr. Banks" is the extraordinary, untold story of how Disney's classic "Mary Poppins" made it to the screen—and the testy relationship that the legendary Walt Disney had with author P.L. Travers that almost derailed it.
For more info:
SAVING MR. BANKS 
Opened in theaters limited on December 13th and opens wide on December 20th!