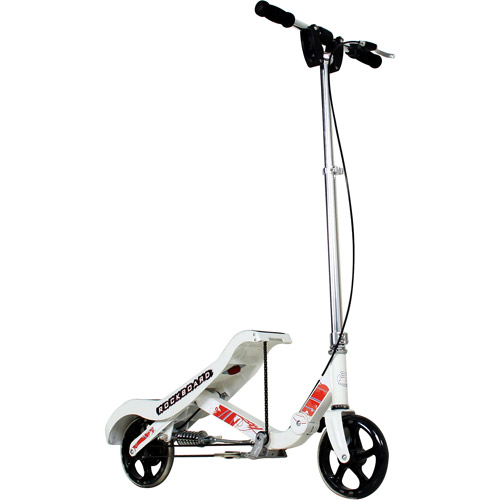 The biggest difference between the Rockboard Scooter and all others is that the Rockboard Scooter converts into two separate and unique scooters. Advanced technology allows kids to shred the pavement in "Rockboarding" mode, or quickly transform the Rockboard Scooter into a low-profile kick scooter. The rear spring-enhanced suspension gives a smooth ride on the roughest pavement. With superior strength, and lightning quick dual-mode action adjustment, the Rockboard Scooter means hours of fun exercise.

2 scooters in 1
Rear spring suspension for a smooth ride
Features "Rockboarding" mode or manual kick mode
Easy adjustment between modes
No assembly required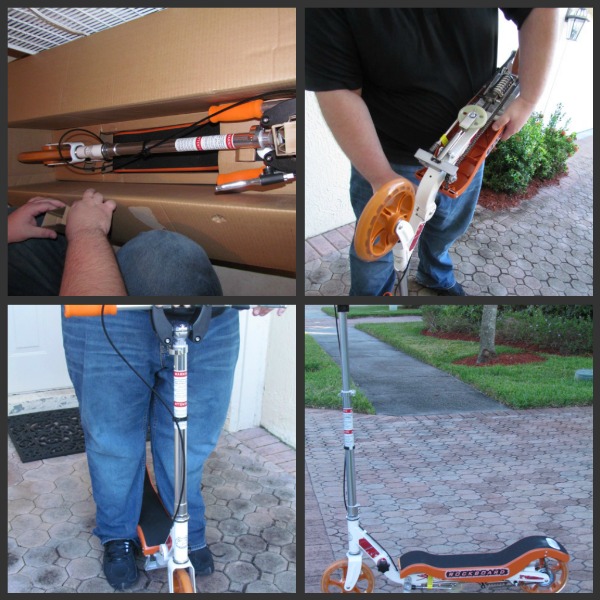 Champagne Living Says: I know, I know this was for the kids…but, first Ben got on it and then I did. I tend to be a bit klutzy with scooters, bikes, and anything with wheels…but this was EASY to use and if I can do it, so can the kids. The simple rocking action gets the scooter moving and it felt very stable as I rode down the street amidst the stares of my botoxed neighbors. The best part was that it required no assembly – perfect for Christmas morning. The kids can get right on it and mom or dad don't have to sweat using tools, losing bolts, and the usual. Plus it folds up for storage! Great way to get some exercise while having fun.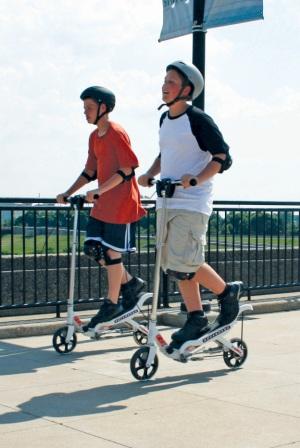 Great gift for: Kids, tweens, teens and even adults who are kids at heart. Nice scooter for those without any athletic ability.
The Rockboard Scooter is available for purchase at Target, Walmart, Amazon, Toys 'r Us and  lots of other locations.
We received product for inclusion in the gift guide. All opinions are my own.