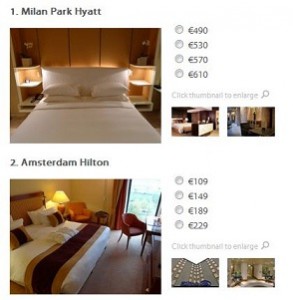 I flit in and out of hotels like they were my own home. You'd think by now that I could eyeball a property and tell EXACTLY how much they plan on charging my credit card (or my sponsor's credit card) for a stay. Since it takes such a chunk out of my yearly budget, it's one of those things that I WISH that I could do.
For a little fun, I decided to take this  hotel quiz over at IPINGlobal to see if I've got what it takes to make a Champagne Living choice. From experience I can tell you that you can't always tell from first glance what the price is going to be (unless it has a reputation). My score – a paltry 2 out of 10.
Do you have the gift of hotel room price prediction? Go take the hotel quiz at IPINGlobal and let me know how YOU scored. I'm SURE it will be better than I did.