You drive in through the gate with that feeling like it's just another day at a theme park. The tension starts to build as soon as you hear the track. You can't see anything you just hear it. The engines sound like fighter jets and I reached over to hold Allyson's hand and gave her the "I'm totally not scared, well kind of scared, are you scared look." You check in at the gate house and descend under the track, the tension building as you cannot see the other side. Allyson squeezes my hand. We both go into full drool mode as we emerge.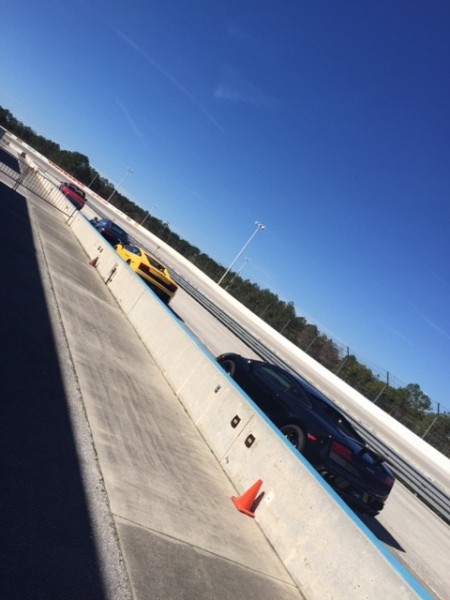 Driving up to the shop/schoolhouse/clubhouse we see all of the exotic cars we have always dreamed of driving. We see Ferrari's, Porsche's, and most importantly a Nissan GT-R (both of ours dream car). A stock car then rips past us going what looks like 300MPH and I nearly had an accident.
We walk in to the club house (which also functions as a shop and classroom) and get all geared up for a few laps each with a driver. We both barely can get out any words just a series of really goofy grins. We suit up in full racing gear and steop out to the track. While only about a hundred feet it felt a long way, and it's the beginning of  your heart racing Valentine's date.
The crew helps us with our helmets and safety gear and they assist to load us in through the passenger windows of our stock cars (NASCAR style, branding and all). Someone from the crew took our picture and by my own admission I look like I'm crazy, confused, sweating (from the helmet and gear) and with the world's biggest smile. Before I have a minute to think I give the driver the thumbs up and we are off.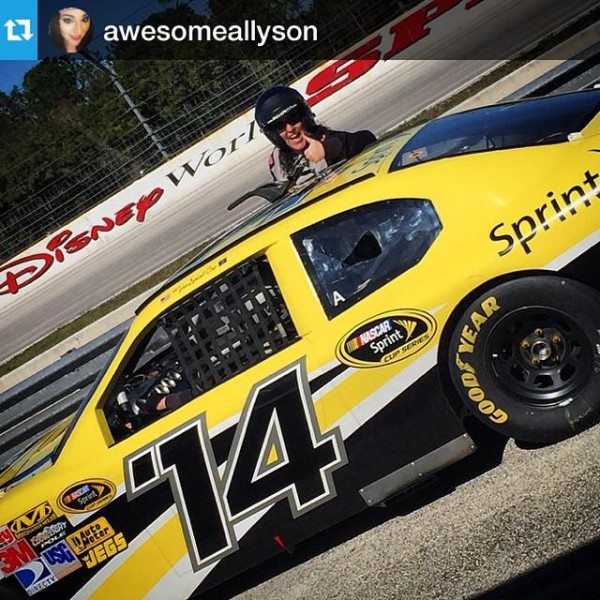 The G-Force launching an automobile is overpowering. I can't hear anything. There are no words that can possibly explain that thrill as you turn into the first corner. It really feels as though you are going to just smash into the wall…but the car pulls you out of it. The first 30-seconds are the biggest thrill that you'll ever experience. After that feeling passed, I just started laughing and enjoying the speed. I wanted to ask the driver to go faster but I was a little scared.
Three laps take just over a minute or two. Honestly, it was a blissful blur that Allyson confirmed was the exact same feeling too. We got out of our cars and walked in, shaky legs and all. We took off their racing gear and exited, we couldn't stop talking about going again and trying out the exotics. The Drive Petty Experience is the best way to get your heart beating fast on a date and the ultimate Valentine's Day gift for your gear head.
Ever wanted to experience the real life thrills by riding shotgun in a 2-seat NASCAR race car driven by one of Richard Petty Driving Experience's professional driving instructors?

I can't wait to go again. You can have the same experience as I did riding at speeds up to 165 MPH  at Walt Disney World Speedway's Richard Petty Driving Experience. Reservations are necessary.
DETAILS
Richard Petty Driving Experience at Walt Disney World Speedway
3450 North World Drive
Lake Buena Vista FL 32830
(407) 934-7639 or (800) 237-3889
The Richard Petty Experience sponsored our experience. All opinions are strictly our own.