Is India on your travel destination list? Did you know that vodka is truly the most popular drink not just among the young generations but also those of us who are…ahem…older? For me, almost all the delicious cocktails and beverages are incomplete without vodka. This makes vodka a must-have item in almost all parties in India (just ask my sister-in-law who spent the weekend at an Indian funeral drinking vodka with the guys). However, when you're visiting the country, you'll realize that there are very few Indian vodka brands, which are popular in India. This is because most people prefer international brands, which are popular in the country.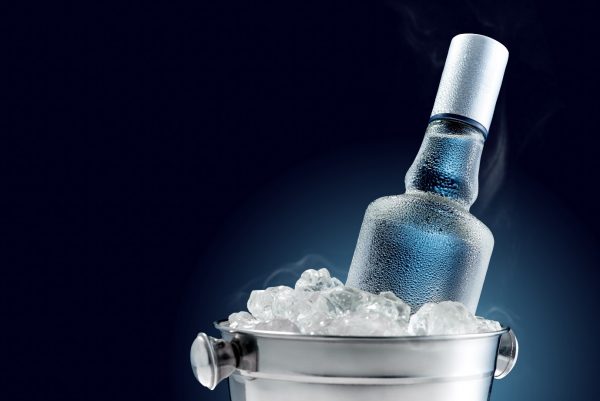 Here is a list of best Vodka brands in India. So, choose your poison and get the party started.
Magic Moments
Magic Moments is produced by the Radico Khaitan group in India. This popular brand has its customers around the world. Moreover, back in 2010, the brand nabbed a Gold medal at the Monde Selection. The flavour range of this vodka is branded as 'Remix' and comes with six distinct flavours such as chocolate, green apple, raspberry, orange, lemon, and lemongrass.
Red Bliss
Distilled five times, this vodka is produced by a newly launched Indian brand called Hermes. Red bliss stands out from all the vodka brands available in India because of its unmatched purity, flavour as well as smoothness. It is invisible yet very powerful and is ideal for enhancing the flavours of any accompanying mixer.
Belvedere
Exclusively produced in Poland, Belvedere vodka is distilled from the finest rye. Since this vodka brand has various flavours, it is highly favoured all over the world. Even the Indian market has a good flavour line-up from the brand such as Belvedere Unfiltered, Belvedere Intense, Belvedere Silver and Belvedere Red.
Absolut Vodka
Produced in Sweden by Pernod Ricard ABD, Absolut Vodka is popular not only for the fantastic variety of flavours that it offers but also for its unique bottle designs, which are considered a visual treat. Each bottle of this liquor is a collector's item, and the brand also introduces various limited-edition series from time to time for its customers to relish. Even though this vodka comes in numerous flavours, the most popular ones in India are Absolut, Absolut Citron, Absolut Mandarin, Absolut Kurant, Absolut 100, Absolut Peach and Absolut Peppar.
Smirnoff
Produced by the British company Diageo, Smirnoff is one of the biggest alcohol brands around the globe. Made from the finest grains, Smirnoff Vodka is triple distilled. This is why it nabbed the Gold medal in 2012 at the San Francisco World Spirit Awards. Smirnoff also comes with a variety of flavours such as Smirnoff, Smirnoff Lime, Smirnoff Vanilla, Smirnoff Orange, and Smirnoff Green Apple.
Eristoff
Originated from Georgia, Eristoff is considered as one of the best vodkas available in the Indian market. This alcohol is available in three different flavours – Eristoff Original, Eristoff Green, and Eristoff Apple. Eristoff has bagged a number 8 position in the elite brand list by International Wine & Spirit Research, and it is also fast gaining momentum in the Indian market. This vodka is triple-filtered and is prepared by Bacardi-Martini India.
White Mischief
Another award-winning Vodka, produced by the house of United Breweries, White Mischief has a two-star rating from the International Taste and Quality Institute. Apart from that, it also received a Gold certificate in 2007 by International Spirituosen Wettbewerb. Currently, White Mischief boasts of a 47% share in the market. Being a triple-distilled vodka, this Vodka has a high level of purity and comes with three flavour variants apart from the regular Ultra-Pure. The three flavours are green apple + cinnamon, strawberry + ginseng, and mango + mint.