Last week I woke up bright and early. I decided that it was time to re-explore my own backyard, and I was starting in downtown West Palm Beach. I've lived here in Florida for almost a dozen years now, and even though CityPlace is fairly close, I hadn't been in over 5 years. Time to change that.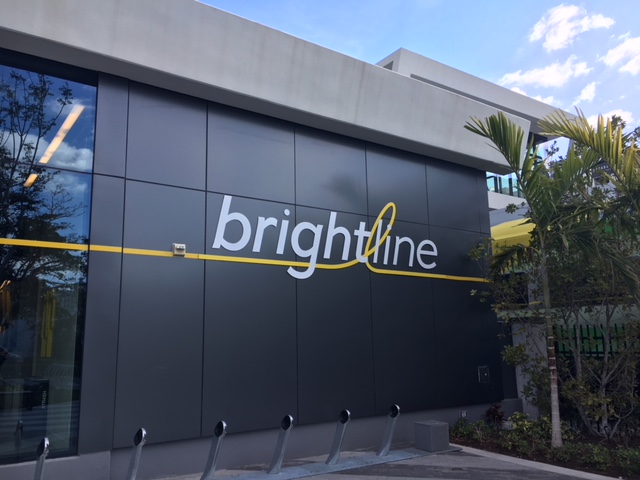 Getting there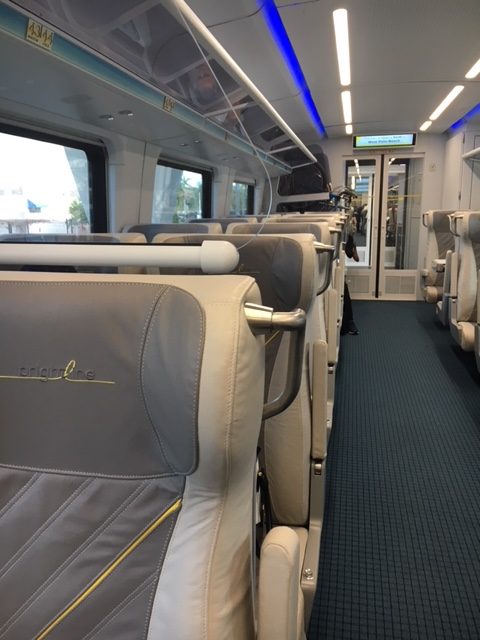 I drove to Allyson and Ben's house to pick up my favorite (okay, my only) daughter-in-law as my partner in crime. We were going to take the new FAST train – BRIGHTLINE from Fort Lauderdale to West Palm Beach.  Today we're doing it in STYLE, traveling SELECT service. Right now that service is only $5 more ($15) and includes:
BIG seats – 21″ seats to be exact and they can be configured as single seats, side by side or around a table
Complimentary drinks and snacks
USB and power outlets at each seat
FREE Wi-Fi on board
You get to hang out in the COOL select lounge
Check your bags
Bike Storage
and it's PET FRIENDLY!!!
There is even a children's play area at the station
Forty minutes later we were in West Palm Beach, with no worries about parking. It was time to have some FUN, and when you are determined to do some Champagne Living the first stop has to be….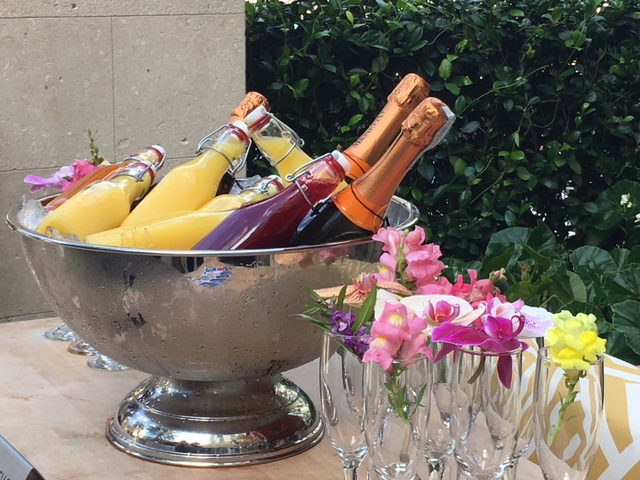 The Hilton West Palm Beach
What better way to kick off a girls day than with mimosas at one of downtown's best brunch spots? A quick walk from the Brightline station and you'll find yourself at a resort in the middle of the city. Best of all, you don't have to be staying at this Hilton to enjoy the amenities and fabulous food. It's become THE local hangout for Sunday mornings with yoga by the pool, day passes, and of course a great champagne brunch.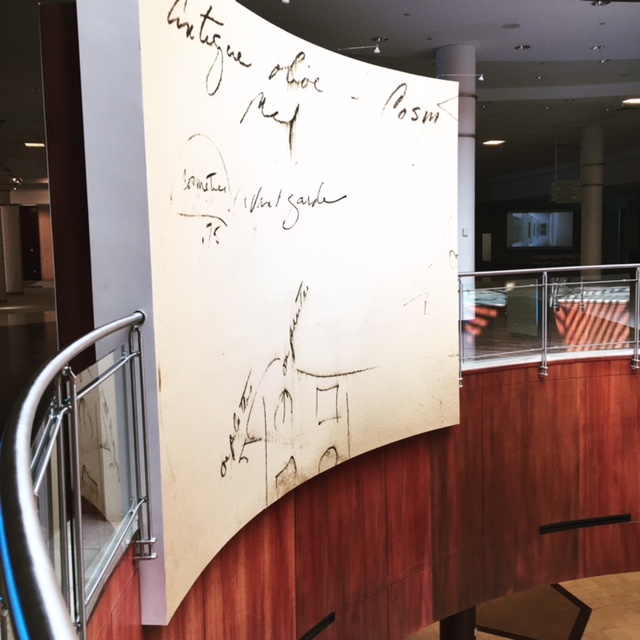 Let's get Artsy
I ventured in to the new Culture Lab that is located in the former Macy's building in CityPlace. This multi-media exhibition is a fusion of sight and sound in a an creative space that will tickle your senses. Currently ART AFFAIR a ten days event offering art and cultural workshops, demonstrations, performances and tours, plus artist visits is installed, with more upcoming exhibitions on the horizon, so keep checking their website to learn more!
You mean I can't SHOP?
LUNCH AT A FURNITURE STORE? Yes, lunch at the Restoration Hardware Restaurant is a MUST NOT MISS stop. Once you make it through the gorgeous rooms that are calling you to redecorate your entire house and make it to the fourth floor, you'll be pleasantly SHOCKED at this elegantly appointed restaurant with a menu to match. Deciding between the lobster roll and the truffle grilled cheese will be the most difficult part of the day. Don't miss the wine list, local brews and sweet Italian lemonades and sodas.
Check out the events
I happened to be there during the Palm Beach Boat Show, but watch the calendar of events and see what there is to do on your visit. From Clematis by Night, to CityPlace events, the area is alive with fun for all ages.
WINE TIME!
Of course no girls day is complete without sneaking in to The Blind Monk for a glass (or maybe a bottle) of great wine, craft beer, and small bites. The wine selection is as unusual eclectic as it is large. Not sure what to get? The staff is incredibly knowledgable about wine, so ask…they're happy to make suggestions.
I HAVE TO GO BACK?
Eventually the dog has to be fed (and so does the husband), so it's back on the Brightline for a quick trip back. Right now the train runs from Fort Lauderdale to West Palm, with Miami and Orlando on the horizon.
Do you have a favorite spot in downtown West Palm that I missed? Let me know and I'll try it out the next time I'm in town.

Hilton West Palm Beach – 600 Okeechobee Blvd., West Palm Beach
Restoration Hardware – 560 Okeechobee Blvd. West Palm Beach
Culture Lab – 575 South Rosemary, CityPlace, West Palm Beach
The Blind Monk – 410 Evernia Street, No. 107, West Palm Beach
Brightline – http://gobrightline.com