This is a sponsored post written by me on behalf of Foot Petals for IZEA. All opinions are 100% mine.
How many miles do I walk when I'm traveling?
While I don't wear a pedometer, I can tell you that
On my recent Long Beach trip, Rachel from Tools2Tiaras and I walked about 10 hours per day exploring the neighborhoods, attractions, and while we did sit down to eat in between, that was a lot of walking. In two weeks we head to Hong Kong and yes I'll be walking the city. I actually prefer doing as much as I can on foot. That way I get to see the old neighborhoods, stop and interact with people, and check out those alley ways that I'd not see in a bus or a car.
I'm a walk to work gal
At the end of the day, my feet hurt and WHEW…they smell. I am NOT a sock person. I never liked them, and only wear them if the temperature falls below 40 degrees. If I'm exploring a city, I do wear my favorite pair of Naot that have great support, but as my roommates on any given trip can tell you….the odor at the end of each day isn't pleasant. I've been known to take off my shoes, spray them with perfume, and set them out on the balcony to air out (if I'm lucky). I need a SAVIOR and I found one in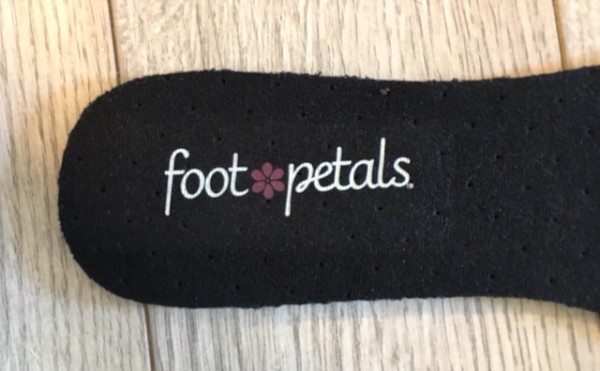 Foot Petals Sock-free Saviors
These seemingly average looking shoe inserts are ANYTHING but average, as they are
Made of materials that have odor fighting properties
Ventilated to keep feet cool and dry
Premium PORON® cushioning absorbs shock for all day comfort
Perfect for sneakers, flats, boots or any closed-toe shoes
Perforated
Trim to fit any shoe size with guide on back of product
Gentle machine wash cold, no bleach, dry flat
Do you walk to work?
From moms who are on their feet all day, to restaurant workers logging miles while juggling dishes of deliciousness, most of us find ourselves putting in more miles than we realize. For travel bloggers like me, 10 hour days of walking can be the norm.
The fit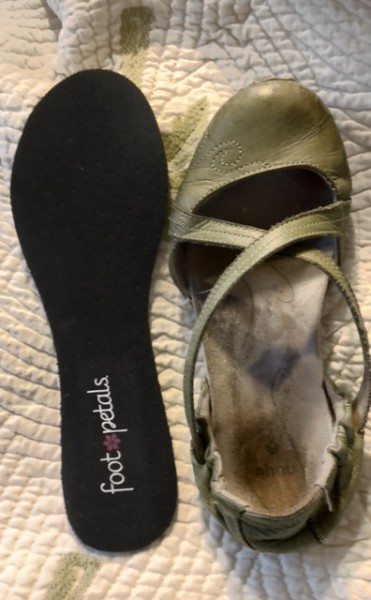 My Foot Petals Sock-free Saviors come in one trimmable size. I wear a size 6 shoe, so trimming them was necessary. I flipped the insert over to find cutting lines for small, medium, and large.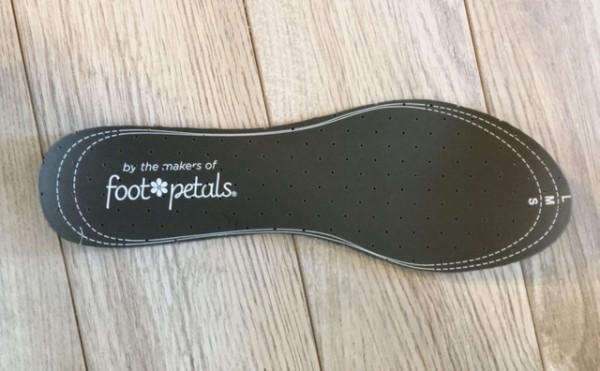 A quick trim inside the lines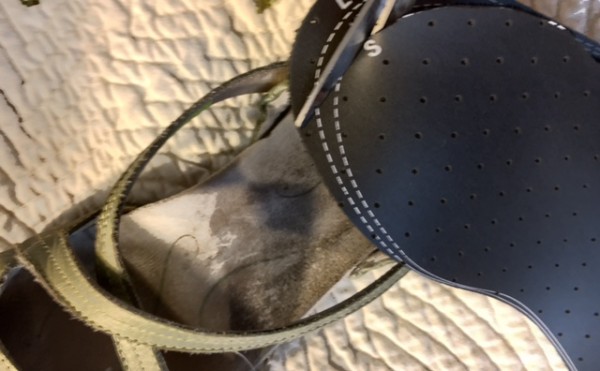 and my Foot Petals Sock-free Saviors fit in easily.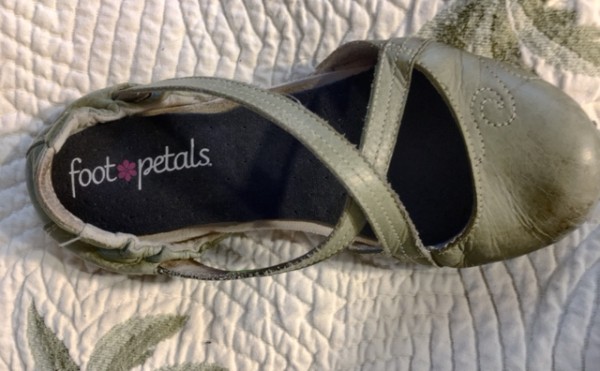 YAY…I'm ready to hit the pavement again, and this time with more comfort and less odor. As I said, I'll be heading to Hong Kong in a couple of weeks, just in time to celebrate.
National Walk to Work Day on April 1st (no fooling)
I'm living proof that Sock-Free Saviors support awesome, driven women throughout their day, and I'll be walking for miles on end to commemorate.