The chatter from my fellow red carpet bloggers for the Oz event last week was all about getting ready for a night of total glam with fabulous dresses and shoes, the mani/pedi's, and the fab up-do's. ME? I already  had the PERFECT dress and at the last minute in a moment of solidarity with another blogger who left her heels at home, I opted for a pair of Tory Burch ballet flats (which worked out to my benefit, as I had no issues standing until 12:30 am at the after party). I did my own nails this time (and had a second manicure done AT the after party, where OPI had set up shop).
It was all about my hair and face. Look at me! With short hair, there's no UP-DO-TO-DO! I simply toss a bit of product and muss it up with my hands….but my face? Well, that needed some work. One look in my make-up mirror and I felt like I needed a lawn mower on my upper lip and brows…but it was the day before I was leaving.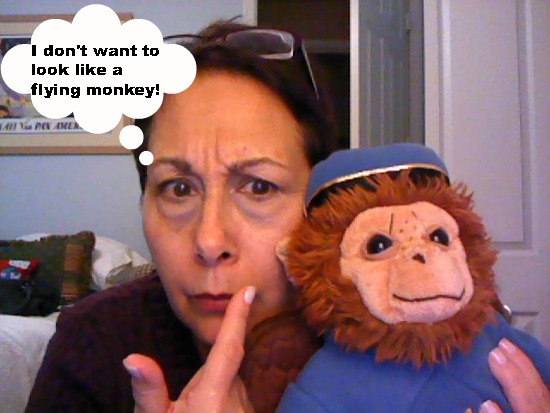 Thank goodness for Hair Cuttery!
While I knew that they did FABULOUS cutting hair, what I didn't know was that they offer full styling, waxes and texturizing services, AND they use my FAVORITE brand for color (Redken). I was hoping that because they are a full-service salon that I'd take a shot that they'd be able to clear through the brush delicate hair on my face.
Luckily, I actually have TWO Hair Cuttery's within five miles of the mansion, making it an easy stop for a walk-in visit or if I want a specific stylist – an appointment. In fact there are 900 locations, so whether I'm here in South Florida, or visiting my hometown of Providence, I'd be able to find a Hair Cuttery Salon to make me look my best.
Whether you're getting glossy with a sleek Keratin treatment, reenergizing with a radical chop, camouflaging fifty shades of gray, or because you heard blondes have more fun—there's nothing like a day at the salon to make you feel like a million bucks. A great look from Hair Cuttery can stop you in your tracks!
I had a bazillion things to do and there's a salon RIGHT NEXT to my neighborhood grocery store. I headed in with no appointment and saw the sign "waxing services available." Thank goodness. I waited less than 5 minutes and Dawn (my personal waxer…LOL) sat me at the shampoo bar and had me relax back. With a steady hand she quickly stripped my upper lip and shaped my unruly brows.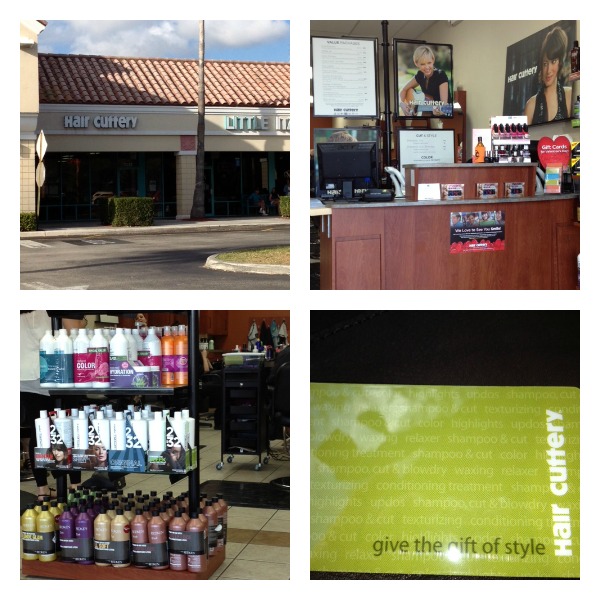 A GOOD eyebrow shaping can open up your entire face, and make you look refreshed. Your face will look more balanced and I think it actually makes us look more polished (as does waxing the upper lip). It took Dawn less than 10 – 15 minutes to do BOTH.
While Valentine's Day is over, Mother's Day is coming soon and  virtual Hair Cuttery gift cards would be a great way to treat mom to a day that's all about her. It's perfect for any occasion and arrives instantly! Treat someone special to some pampering – it's a great Birthday, Mother's Day, or a So Glad You're My Friend gift.
Now's the time to go, because through March 4, Hair Cuttery is also offering discounted color packages and 40% off professional shampoo and conditioning liters.
I look MUCH better (if I do say so myself) and Hair Cuttery wants Champagne Living's readers to look great too, so they've offered to giveaway a $50 Hair Cuttery gift card to one lucky winner. 
To find a Hair Cutter near you visit HairCuttery.com.
I participated in this sponsored campaign for One2One Network. I received a Hair Cuttery gift card to facilitate my post and monetary compensation, but all opinions stated are my own.