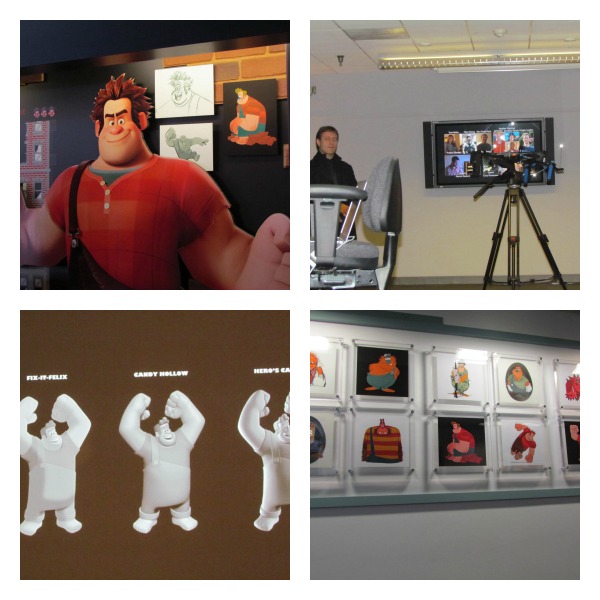 Last week I was once again on the road…this time to OZ, and I'll have more about that for you coming up. I took a short detour from the Yellow Brick Road (a girl's got to explore a bit) and found myself inside of Disney Animation Studios for a behind the scenes look at what it takes to put a full-length animated feature like Wreck-It Ralph together.
I want to take you along with me for a look into how those of us who are not animation savvy get a feel for actually moving characters on the screen without all of the technical knowledge. This gives the directors, artists, etc. a feel for how their creations will work on the big screen. The equipment the we used was a virtual camera, allowing me the same effects that a live action camera would, only with animated characters. It can pan, tilt, or dolly around the stage giving the perspective of REAL video images.
I'll  have MORE of the "inside scoop" on JUST what happens when Champagne Living goes to Hollywood later this week.
Wreck-It Ralph DVD and Blu-Ray street March 5, 2013
For full details go to
This post was facilitated as a result of a press junket. All opinions are strictly my own.