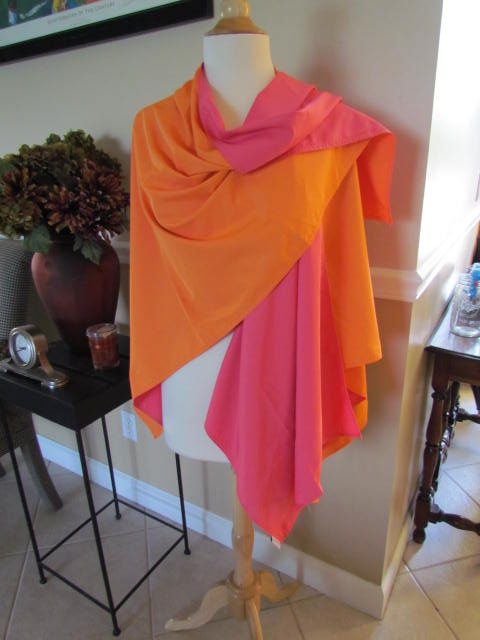 While it's summer back "home" in New England, it's the rainy season down here in Florida. I constantly field calls from my old friends asking HOW I handle the heat, when the better question is "How do I handle all of this rain MIXED with heat?" Up North when it rained on a hot day, it cooled the air, here it just rains a steamy, hot, uncomfortable, downpour.
The RAINRAP™ is a new, innovative accessory for the practical and fashion conscious consumer. The RAINRAP™ is a fashionable alternative to traditional rain gear, that is not available in today's retail market.
The worst part is…you NEVER KNOW when you're going to get caught in it. I've walked into the grocery store with the sun shining, and RAN OUT with raindrops beating down so hard that I could almost hear them hit my skin.  I DO keep umbrella's in the car, but it almost never rains until I'm already at my destination and have left the silly thing in the door well.  Now I simply tuck a RainRap into my handbag and just leave it there all the time.

This versatile wrap is both water repellent and water resistant, making it the perfect way to stay dry when you're caught in the rain. Because it's a wrap, there are no sizes – so one size fits all, and the two-tone reversible fabric means that I have two color options. It can be worn in different ways (I'm a scarf wearer, so tying, draping, twisting and cocooning the RainRap came very natural to me).
The RainRap is machine washable, tucks easily into a handbag and has become an ESSENTIAL on my press trips, especially when all I can bring is a carry on bag.
The design of the RAINRAP™ combines the popular style of the pashmina and wrap. The RAINRAP™ is waterproof, reversible, light-weight, fast drying, easy to store (folds up to fit in your handbag and/or suitcase), and comes in four colorful combinations.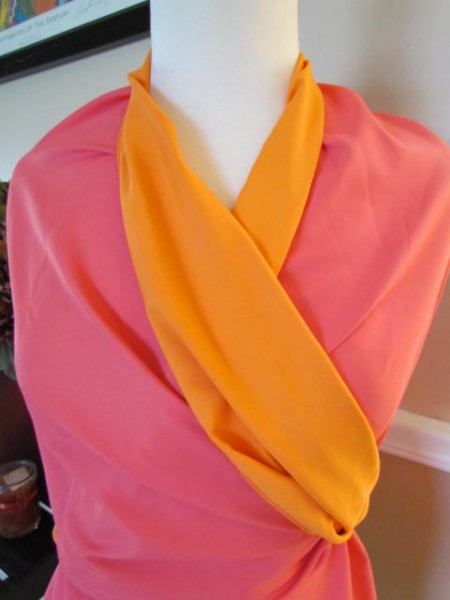 Not raining out? The RainRap is light enough to use as a colorful accessory even on the dryest of days. They're available in the following color combinations !
Navy/Turquoise
Pink/Orange
Bronze/Brown
Black/Gray
RainRaps are available at RainRap.com for $48 with FREE SHIPPING in the US.
I received product to facilitate this review. All opinions are strictly my own.