Meet CoffeeTable – you've never shopped like this before. Be the first to shop the season's latest from your favorite brands like Crate & Barrel, Athleta, Lands' End, 1-800-Flowers, and many more. Discover boutiques and unique items that are perfect for that special someone (or for you – we won't tell). You'll find yourself flipping through thousands of catalog pages and getting inspired. Find something you like? Just tap twice to checkout, for instant gratification. We call it Express Checkout – you'll call it dangerous.
I rarely go anywhere without my iPad. It holds my kindle app, my social media hook-ups, and even my favorite SHOPPING app. SHOPPING APP? That's right, no longer do I have to cruise the internet to take part in my favorite pastime, because CoffeeTable has taken care of loading some of my favorite online and catalog shopping into one convenient FREE app.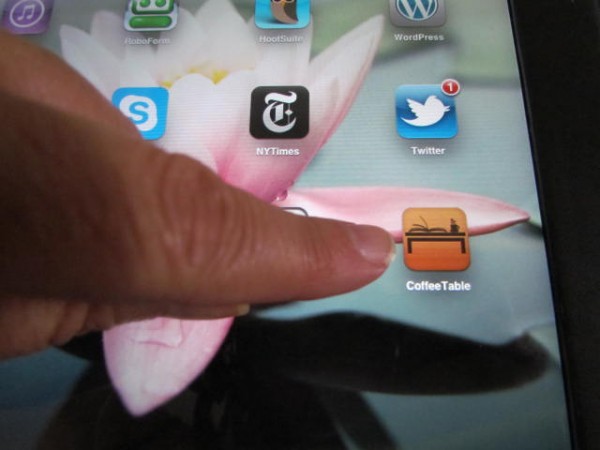 Why just this morning I checked out some furniture for the lanai at the mansion from CB2, the newest Tory Burch catalog  and an AWESOME SALE going on from Neiman Marcus.  That's right SALE! The CoffeeTable App for iPad offers not only a convenient way to get your favorite catalogs all in one place, with beautiful colored catalog pages that scream BUY ME.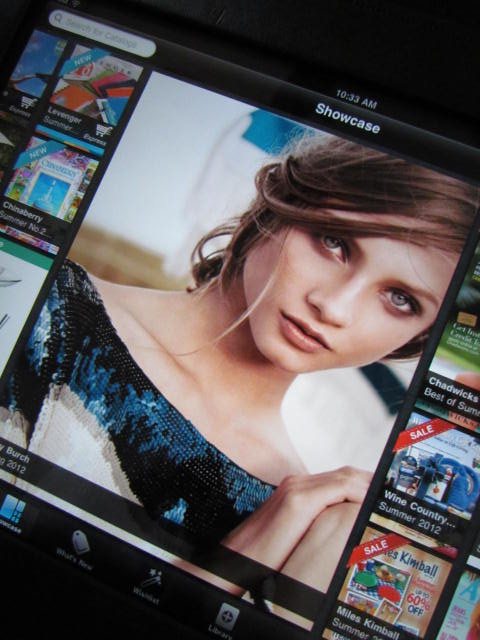 CoffeeTable offers a showcase of what they think are the best of the best, but it was also easy to find my favorites by
Category – 15 categories including – apparel, home & garden, food & wine, gadgets, kids, jewelry, and more
Showcase – chosen especially by the experts at CoffeeTable
Library – all of the catalogs are listed (just in case you're not sure WHAT you're shopping for)
NEW – so you don't miss the LATEST
You're even able to SUBSCRIBE to your favorite retailer catalogs so that you don't miss a single issue.
You KNOW that I tried the app the MOMENT that I downloaded it, and shopping is as easy as flicking through the pages with the touch of  your finger and clicking on the little black circle by the desired item. You'll immediately be taken to a page with a full description (including how much it's going to set you back) and the option to BUY IT! You can even set up EXPRESS CHECKOUT like I did, so that you don't waste a second!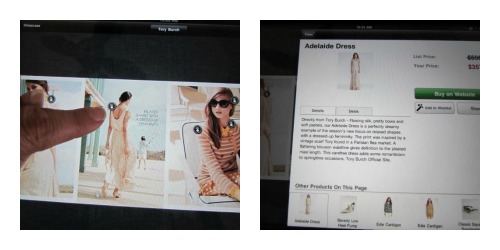 EIGHT REASONS I LOVE THIS APP
 Find everything you shop for at the mall – from home, the waiting room at the doctor, in the car, wherever you bring your iPad

 Not sure what you're looking for? Simply scroll through the Showcase and discover hot new catalogs across categories.

 Receive exclusive, CoffeeTable-only deals, automatically applied at check out. – No coupon codes!!!
 Subscribe to your favorite brands and get the latest issues delivered straight to your iPad. C
 Browse beautiful, full-screen images of products, and zoom in with retina-ready HD resolution

 Purchase directly in the app in just a few taps with Express Checkout only by CoffeeTable
 Offline mode – I love being able to shop even when there's no wifi, I just download the catalogs & I'm good to go

 Giveaways, seasonal "pop-up shops," surprise sales, etc.
So, what are you waiting for?
To celebrate the upcoming July 4th holiday, CoffeeTable has teamed up with Omaha Steaks to bring you this FABULOUS giveaway for Champagne Living's loyal readers.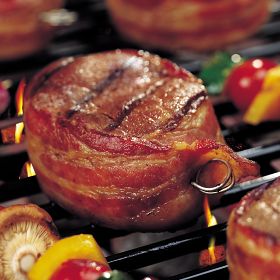 GIVEAWAY

Extra Entries
Follow me on twitter @zipporahs and tweet about this giveaway
Comment below with your tweet
Subscribe to Champagne Living,  follow me on facebook or twitter – all found on the sidebar (each counts for 1 extra entry)
Tell your peeps on your blog, facebook page or twitter about this or any post (each counts for 1 extra entry) and link to us.
Share this giveaway on any contest/sweepstakes/giveaway site for 5 extra entries..
This giveaway is open to US residents, 21 and over and ends on July 8, 2012
No purchase is necessary.
Odds of winning are dependent upon the number of entries received.
Void where prohibited by law. Liquor may only be shipped to certain states.
We received product to facilitate this post. All opinions are strictly my own.