Do you wish you lived in a more expensive-looking house? If so, you're not alone. Every year, millions of people all over the country conduct substantial renovations of their properties, designed to make them look upmarket and classy, spending a fortune in the process.
In this post, though, we're going to ignore the obvious expensive ways to make your home look premium and take a look at how you can do it on the cheap. Here's our quick and dirty guide.
Add Crown Molding Wherever You Can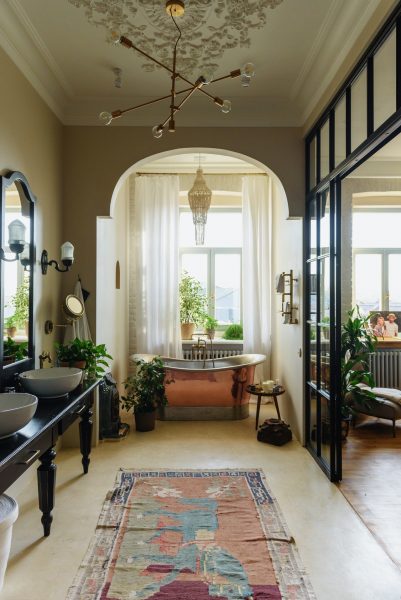 Walk into any premium property, and you'll immediately see walls and ceilings adorned with stunning crown molding. It looks seriously expensive.
But here's a dirty little secret: it's not. In fact, molding is mostly just shaped plaster, so it's incredibly cheap.
Unlike in the past, you don't have to hire a specialist artisan to do it for you. All you need is a builder who understands how to install crown molding panels. Alternatively, you can do it yourself with DIY kits from hardware stores. It's seriously simple and makes a tremendous difference in how your rooms feel.
Don't feel like you have to limit yourself to the living room or bedroom, either. Crown molding goes practically everywhere, except, perhaps, the garden shed. But you wouldn't put it there anyway, would you?
Add Bargain Art To Your Walls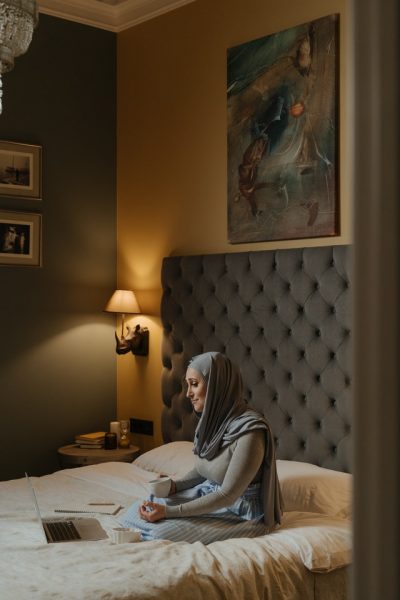 If you want an original painting, you'll pay at least $500 – and that's just to get something "entry-level." As we all know, pieces of art can cost millions.
It turns out, though, that there's a whole underground industry, dedicated to churning out cheap canvases that look stunning. Unless your guests are art critics, they'll never be able to tell. Plus, you can make your home look opulent for just a few dollars.
Where possible, use statement art pieces. These have the highest visual impact and are the most likely to draw attention. Don't be afraid to fill an entire wall. Designers do this all the time in luxury houses, so pinch it from their playbook.
Add Cladding To Your Walls
Practically all idyllic properties use some sort of cladding. Rarely, do you see a desirable home that is bare brick. But isn't it expensive?
The answer is no. As Avidus Roofing points out, it is one of the more affordable ways to improve your property's exterior.
Most cladding is made of synthetic materials like vinyl. Contractors attach it to your walls, instantly changing the appearance and character of your property. The cool thing about this option is that you're able to be creative. Cladding comes in all different colors and patterns, allowing you to experiment and try out new things. It can make a massive difference in your property's vibe – great for when you return home at the end of a busy day.
Create DIY Built-In Furniture
DIY built-in furniture is one of the simplest ways to make your property look more regal. Whenever you go to a stately home, you invariably find a library room – one in which somebody has taken the time to install various bookshelves and cases into the wall to store an abundance of ancient tomes.
Building furniture into the walls requires a bit of craft skill and talent, so it's not for the faint of heart. Unless you trust your shelf-making abilities, you're probably better off leaving to the experts. Even so, adding built-in solutions is one of the quickest ways to make your house look like a palace.
Add Mirrors To Cramped Areas
If you live in a bijou property, there isn't a great deal you can do to increase floor space (aside from getting an extension). Fortunately, though, you can create the illusion of size through the simple use of mirrors.
A large mirror placed in narrow hallways reflects the rest of the room at you, tricking the mind into thinking there is more available area than there is. Floor-to-ceiling mirrors are the best for this application since they create the most realistic effects.
Get Rid Of The Ugly Stuff In Your Home
Finally, depending on your current setup, you may need to rid yourself of the ugly stuff in your home. What this is precisely, only you know.
For some, it is an ugly boiler. For others, it is a standalone oven appliance. Whatever it is, figure out how you can cover it up or make it more attractive. Putting a shroud over your boiler or building appliances into your kitchen worktops can all help tremendously.