One of the things that I just love to do is go shopping and JEWELRY shopping is one that tops my list. Walking in to a store and walking out with one of those little bags (especially if it's that distinctive blue color) just makes my heart go pitter-pat. Of course, shopping for  myself can get very boring and I buying gifts for my family and friends JUST as much, and that includes my miniature bull terrier Clem/Clemenza.
But, what do you get a dog who has everything?
Just like me, he wears baubles around  his neck….masculine doggie baubles that is. Yes, those cute little dog collar charms that you see are around my Clem's neck as well. BUT WAIT, you know that I don't just like the "ordinary"….so, how do I shop for him that makes him stand out from the crowd? No prêt-à-porter for him….I prefer something a little more couture.
For under $25 I went to a site called Dog Collar Charms and placed an order for a charm that was ONE of a kind. You can choose any photograph, drawing, etc. that you want and they will HAND MAKE the charm just the way that you order it.  Whether you want your dog's humans, litter mates, a portrait your child drew, etc. (the choices are endless), adding to a charm is easy and it makes a great birthday or holiday gift for your pet (I always buy Clem a gift for the holidays).
I realized a while ago, that Clem (Bullmoon's Caporegime) had nothing with the Bullmoon logo on it, so I simply uploaded it and ordered from Dog Collar Charms.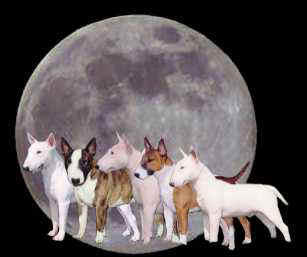 In 3 steps I had my charm ordered and on it's way.  Not only was it quick and easy, but Sara contacted me because the photo that I had sent (see above) wasn't very sharp and she was worried that it wouldn't translate well. I loved the fact that she took the time to actually see if it would work on a charm. It didn't matter to me, because having the Bullmoon logo was what I wanted and if some of the detail was lost, I was still fine with it.
It took me all of 10 minutes from start to finish. Watch my video and see exactly how EASY the  ENTIRE process was.
The charm arrived quickly and was EXACTLY what I had expected.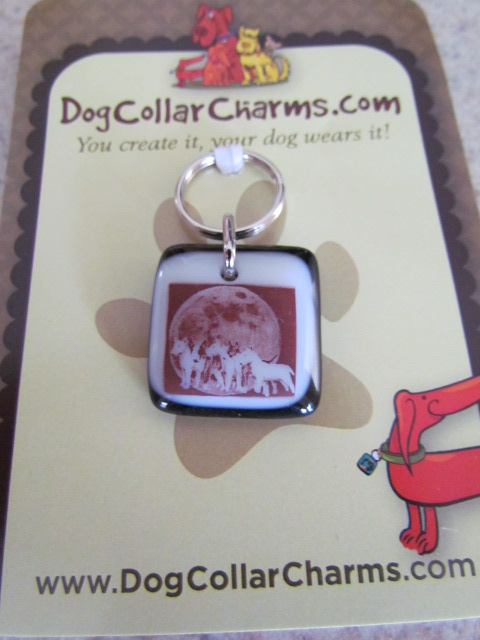 And it looks GREAT on Clem!
For  more information, or to order a charm for your 4-legged family member, go to
This shop has been compensated as part of a social shopper insights study for Collective Bias, all opinions are strictly my own.