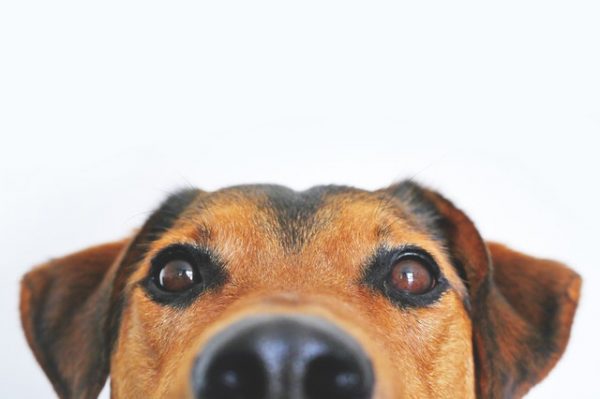 Many pet owners consider their furry friend official members of the family, so they want to make sure they live a long and healthy life. A well-balanced diet sets the foundation for your dog having a happy and healthy life full of energy. The nutritional needs of your dog will depend on the pet's activity level because the dietary needs of an active dog will be different than the needs of a sedentary dog. Conversely, as pet's age, their nutritional needs may change again.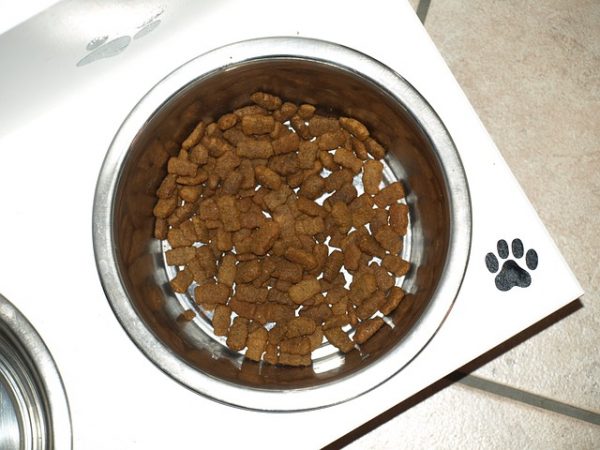 Does Food Quality Matter?
Healthy eating is at the forefront of many pet owner's minds. The quality of the food you feed your dog will indeed affect their longevity and quality of life. Pet food manufacturers work diligently to develop the precise formula for their products, so your dog will have everything that is needed on a daily basis for a balanced diet. Pets need a mixture of carbohydrates, fats, minerals, vitamins to function properly. We've all heard the adage "You are what you eat" the same is true for your dog. Quality foods with quality ingredients will provide a quality life. Every nutrient in your dog's food serves a purpose. The adequate amount of nutrients will help your dog maintain the proper muscle tone, build and repair their bones, teeth, muscles, and have the ability to fight against any infections.
Supplements and Digestion Are Important
Our pups need proper nutrients to grow and maintain health, most of which should come from their food. Outside of that you can do research or ask your vet about supplements for dogs. Some of the most common for pets include multi-vitamins, glucosamine for arthritis, or fish oils for allergic reactions on the dog's skin.
Digestion is integral in your dog being able to utilize all the nutrients within the food and effortlessly rid their body of waste. The type of food you choose for your dog should supply your pet with all the nutrients needed while only producing a minimal stool. When your dog eats the proper balance of omega 6 and omega 3 fatty acids these fats provide the healthy sheen to your dog's skin and hair. Also, foods with an adequate amount of omega-3 fatty acids produce an anti-inflammatory effect that reduces itching and various irritations that could be caused by the environmental conditions or allergies. Sufficient amounts of minerals and vitamins help to prevent illness in your dog's body. The minerals and vitamins that are in your pet's food help to support healthy functioning cells which preserve your dog's health. Vitamins aid in the reduction of any damage to the dog's body cells.
High Quality vs. Lower Quality Dog Foods
Purchasing higher quality foods results in a reduction in health issues, but lower quality foods could also result in improper nutrition. It is essential that you understand the difference between crude protein and digestible protein. It is possible that lower quality foods may add crude proteins such as cow hooves, chicken beaks, goat hair, and any other source of protein that may not be digestible. Crude proteins don't add any nutrients to your dog's diet. Also, some lower quality brands may add artificial flavoring or sugar to their product. Higher quality foods have a reduced amount of artificial chemicals and other inappropriate ingredients such as sweeteners. Dogs are carnivores so their digestive system can better support meat and not corn, soy, or wheat. Being aware of the quality of food will ensure you have overall healthy pets.
Rules for Healthy Nutrition
Buy quality brand foods
Determine the kind of food you will feed your pet such as dry, mixed, or wet and then stick to your decision.
The food should be tailored to your pet's age, size, and level of activity.
Feed your dog twice a day at the same time every day.
Allow your dog time to relax after their meal to ensure your pet doesn't get an upset stomach.
Make sure your dog's feeding and drinking bowl are cleaned at least once a week.
As a pet owner, it is essential that you read the label and feed your dog quality food. If you're unable to afford more expensive brands buy the best quality food, you can afford and stay away from by-products and fillers which will result in your pet having a better life, and you'll have the benefit of having a healthier pet.
Resources
http://www.petmd.com/dog/nutrition/evr_dg_the_benefits_of_proper_nutrition
http://www.petmd.com/dog/nutrition/evr_multi_life_stage_pet_food_benefits