You've found someone that you love deeply, and you think they might be the one. In normal circumstances, you'd jump at the chance to marry them right away. The only problem is that you both live in different countries, quite far from one another. You've made the relationships work so far, but are you set up to get married? It's a big decision, so it helps to know a few pros and cons of marrying someone from a different country:
We've put together a great list of several considerations you need to make before deciding to make the jump. It doesn't matter if the two of you met while traveling or if the two of you hit it off after finding each other for something casual on one of our favorite hookup apps. Regardless of the circumstances of your initial connection, there are a handful of positives and negatives that likely apply to your situation.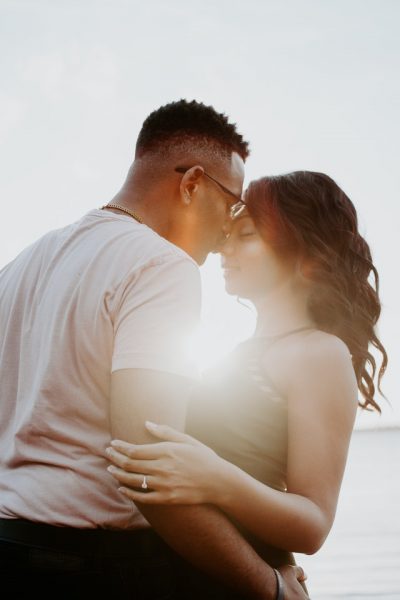 Pro: Experience new cultures
Naturally, one of you will move to live with the other person. As such, this can be an advantage as you experience new places and cultures. It could be a chance for you to move somewhere you never dreamed of living! This offers you a fresh start at life with your new husband/wife, kicking off many years of happiness together whether you have a Muslim marriage or a traditional American one, for example. 
Con: Leaving your old life behind
The flip side of this is that you will have to leave your old life behind. This might mean quitting your job, saying goodbye to friends, and being a long way from your family. It's a big step for many people to make, particularly if you've never been away from home before. Some people relish this and turn it into a positive by thinking about what we just discussed: new opportunities and new experiences. For others, it's too big of a step to make, and the marriage could fall through. 
Pro: Finally being with the person you love
Most people in long-distance relationships have to deal with years of never being with the person they love. You speak on WhatsApp all the time, you may meet frequently over the years, but you're never together for more than a few weeks/months. As such, finally taking the step to marry this person gives you a chance to be together. After all the years of long-distance dating, you can rejoice in the fact that you will live together and be around one another all the time. 
Con: Dealing with the legalities
Lastly, you have to deal with all the annoying legal issues surrounding a marriage like this. As mentioned before, one of you will probably move to the other person's country. Therefore, you have to handle irritating immigration concerns, like a spouse visa. You need the correct documentation to legally move to a new country and live your life. All of this has to be planned out as you're also planning a wedding. Yep, you can see how stressful this might make things! It's a massive annoyance and not something that most couples have to deal with. But is it enough to put you off marriage? If the answer is yes, that tells you a lot about your relationship!
Should you marry someone that lives in a different country? Realistically, your answer to this question depends on how you approach the cons. There will be downsides to this, but you have to ask yourself if you're eager to deal with them to enjoy the positives. If you are, it's a good sign that you're meant to be together!