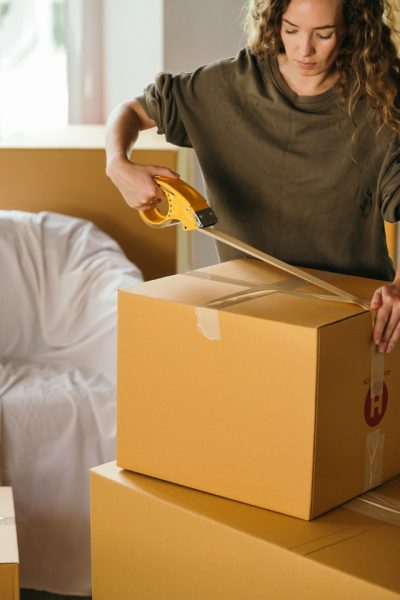 In this changing economy, you may be wondering if now is the right time to be contemplating moving home. You may even be wondering how you can move in the middle of a global pandemic?
It is possible with the right strategies and planning to make that leap into a new adventure. You will, however, need to take a slightly different route to the traditional ways of house buying.
Planning A Move During A Pandemic
Many think you are crazy for even considering taking this step, significantly when the world is changing rapidly in the blink of an eye.
You can currently put your house on the market and look for properties if you intend to buy or rent. If, however, you or any member of your household show any signs and symptoms of COVID-19 or are self-isolating, then realtors or estate agents and any potential buyers or renters must not visit your property in person.
Here are a few points you should also take into account when planning a house move:
As the homeowner, you can market your home, and an estate agent or realtor can visit to take photographs or videos of your property. You can start bringing together any paperwork and documentation that is necessary to sell your property.

To help reduce any risk of Covid-19 or the spread of this vigilant infection, you should consider carrying out initial property searches yourself online, only visiting a property when you are definite on purchasing a particular property.

If you intend to buy a new-build property, you should contact the developer direct and make any necessary plans. Do not arrange to visit building sites or view houses at this current time if at all possible. Reduce your risks and review regulations and rules frequently.

You can also view properties online and communicate via zoom and emails instead of in-person contact with other people.
How Long Does It Take To Move House?
Pre-Covid it would have taken you approximately 20 weeks to move house, from the initial stages to the physical house move. During the current Covid-19 pandemic, home movers are having to postpone their plans as the current conditions are putting home buyers and sellers at additional risk.
However, getting all the legalities of moving finely tuned and sorted ahead of time can minimize or affect your moving house.
Read the following points to learn how to speed up your house move:
Sellers

:

There two simple steps which you can take to reduce the time it takes for sellers to move house

. The first step is to instruct your property lawyer on the same day you put your home on the market. The second step is to fill the property form with all relevant information as soon as possible.

Buyers

:

If you are buying a property with a mortgage

, check that you are going to be able to afford the monthly payments. You should also check with the lender or mortgage provider that the mortgage will be suitable before you make any firm offers. Try to obtain a mortgage Agreement if not in writing at least in principle. If, however, you have decided to pay in cash, make sure that you can prove to the seller that you have the available funds.
Using these strategies has seen the length of taken significantly reduced during the Covid-19 pandemic. The home moving market is doing everything they can in the current climate to keep this sector relatively stable, and house owners are moving and selling properties, despite its inherent problems and risks.
The Eco-Friendly steps to Packing
If you want to try out some green principles to help your house move go smoothly, you could follow these steps.
Reduce any food waste, as these do not travel well. Try to use up any frozen or fresh food during the week leading up to your move.

If you have any food items leftover, you could donate them to a local shelter rather than wasting the food.

Use alternatives to plastic wrappings and use strong plastic boxes instead of cardboard.

Choose a removal company or

house movers

, alternatively ask your friends.

Keep unwanted furniture out of landfills, upcycle or sell items ahead of your move.

Ensure that everything is ready and that the house is well insulated, try and get the house keys early and clean and decorate the home ahead of you moving into the house.
All you have to do now is enjoy your moving day, and celebrate your home.