As the colder months approach, you might start worrying about how to protect your plants from frost damage. This is an issue that many gardeners face every year as the weather gets a lot colder during winter, so you're not alone in your worries.
Frost can be detrimental to plants. It can cause irreversible damage to their fragile structures, leading to stunted growth, wilting, and even death.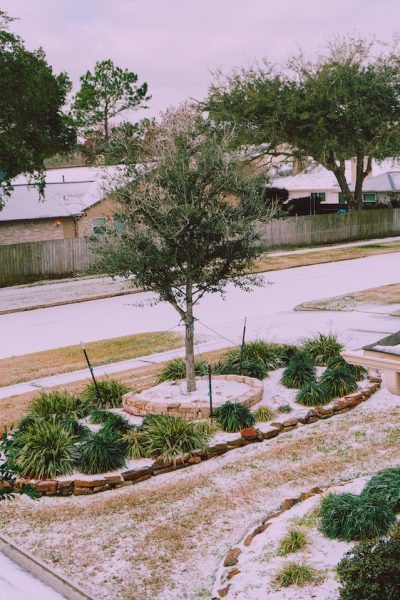 Thankfully, there are several frost plant protection methods that you can follow to minimize any potential damage and keep your crops safe. Many of these methods are simple and easy to implement into your gardening routine, but they're highly effective at prolonging the lifespan of a diverse range of plant species.
Top Tips for Protecting Your Plants in Frosty Weather Conditions
As complicated and difficult as it might seem to keep your plants alive in extremely cold temperatures, it's completely doable. It just takes a few extra care and maintenance steps along the way!
Whether you're new to gardening or have years of experience growing plants, follow these top tips to create the perfect outdoor space and maintain a garden that is full of life, even during a frosty winter.
Use insulation to provide some extra warmth for your plants
Just like humans need insulating layers in extremely cold temperatures, plants need some protection to survive the winters. You can keep your plants warm and protect them from frosty weather conditions by insulating the soil.
Use organic mulch and apply it to the base of your plants. Mulch acts as a protective barrier, preventing rapid heat loss from the ground and keeping your plants nice and toasty.
You can also add protective covers or frost blankets to your plants to protect them from cold winds and freezing temperatures. Great insulin materials create a microclimate around your plants and retain as much heat as possible to support their natural defense mechanisms. Frost covers are available in all shapes and sizes, so you won't struggle to find the perfect one for your garden.
Choose frost-resistant plants for your garden
Prevention is always better than dealing with a problem when it already arises. Choose plants that have natural frost-resistant properties so they can withstand low temperatures.
Frost-resistant plants have developed defense mechanisms to fight against frost and protect themselves from extreme conditions. Research which plants are best adapted to the climate in your area, so you can maximize the chances of them growing through the cold winter.
Keep an eye on the weather forecast
As a keen gardener, it's essential that you stay informed about the weather conditions in your local area as much as possible. You'll need to pay particular attention to frost warnings or news about cold and icy weather.
By keeping track of the weather forecasts, you can take preventative action to avoid frost-covered plants. You'll be able to prepare for when the temperature drops below freezing and ensure that your plants survive the winter months.
You can use weather apps, websites, or TV forecasts to learn about the upcoming temperatures and weather conditions. Most weather apps and channels provide real-time updates so that you can get an accurate view of the conditions in your area.
Keep your plants healthy
To support your plants through the frosty winters, you'll need to keep them healthy. Strong, nutrient-fed plants are better able to protect themselves against extreme weather conditions.
Make sure you water your plants every day and apply fertilizer to the soil. Prune your plants regularly to keep them in tip-top shape, and make sure to follow proper gardening practices. Each week, go around your garden and remove any dead or diseased material that could impact the health of your other plants.
Avoid overcrowding your garden, as this can increase competition for water, nutrients, and sunlight, potentially causing some of your plants to die. You must also avoid overwatering your plants, as doing so can make them more susceptible to frost damage.
Protecting Your Plants This Winter
Following the above strategies will minimize the risk of your plants dying this winter if the weather conditions turn frosty. It's important to stay informed about when frosty conditions are heading your way, so you can take the necessary action to prepare your garden and protect your plants.
As long as you follow the top tips above, you should be able to keep your plants nice and healthy until the sunny weather returns. You'll be able to enjoy a garden that is full of life all year round.