I received a tea towel from this brand to promote. It is beautiful, and I wanted to write about how something as simple as this can change your entire kitchen…
My house was built in the 1990s, but it LOOKS like an 80s home. Our first impression was the pink and white exterior (very retro Miami Beach), but what we weren't expecting was the blush-colored walls, pink carpet throughout the house, and the flamingo pink countertops in the kitchen. Talk about having rose-colored glasses on. FYI, I kept, and still have the countertops (I do like kitsch…in moderation).
My favorite kitchen upgrade
No, it wasn't a backsplash (haven't done that yet) and it's not getting rid of those pink countertops (I still love them). It was a colorful fabric addition to my kitchen that costs less than $17 that gave me the colorful look that I wanted in my kitchen.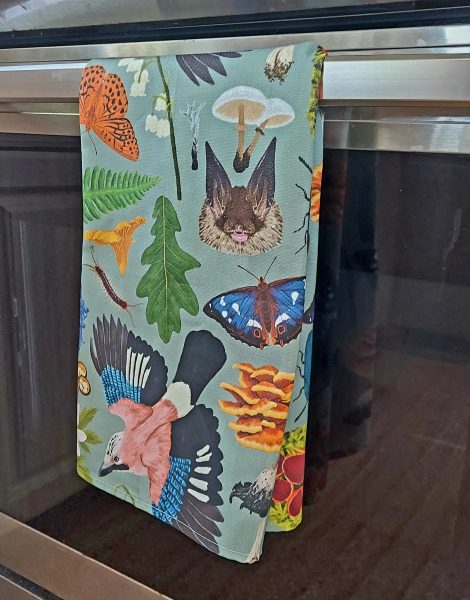 A Tea Towel
Upgrade the Look of Your Kitchen
I love having tea towels in the kitchen. Yes, I use them to decorate, but of course, they are also kitchen essentials. They can add a touch of style to your space for only a few dollars. Of all of the items that I own (aside from my appliances and cooking gear), the tea towel is my #1 kitchen essential. Here's what a simple tea towel can add…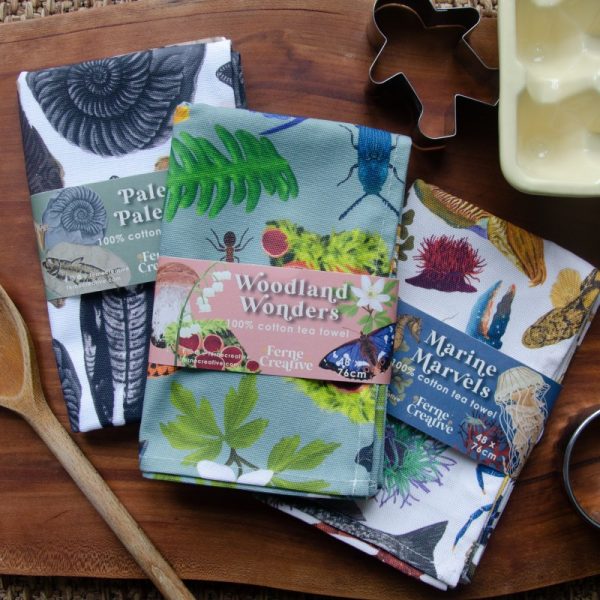 Use it as a potholder. Sure, you could use a traditional potholder, but why not add a little personality with a tea towel? Choose a tea towel with a fun pattern or design, and you'll have a potholder that you'll actually want to use.
Use it as a trivet. A tea towel can also be used as a trivet to protect your countertops from hot dishes. You can fold the tea towel in half and place it under your dish.
Use it as a window treatment. If you have a window in your kitchen that doesn't have curtains or blinds, you can use a tea towel to dress it up. Simply hang the tea towel over the rod and let it hang down.
Use it as a doorstop. A tea towel can also be used as a doorstop to keep your kitchen door from swinging open. You can fold the tea towel in half and place it under the door.
Use it as a placemat. If you don't have placemats, you can use tea towels instead. Fold the tea towel in half and place it under your dishes.
Use it as a table runner. A tea towel can also be used as a table runner to add a touch of color and pattern to your table. Just fold the tea towel in half and place it down the center of your table.

Use it in place of paper towels.

Not only do paper towels contribute to waste, but they can also be expensive over time. By using a tea towel, you're reducing your environmental impact and saving money in the long run.
Use it as a wall hanging. If you have a blank wall in your kitchen, you can use a tea towel to add some personality. I love taking unusual tea towels framing them and hanging them on the wall.
It makes a beautiful gift. Tea towels are my favorite hostess gift when I'm invited to someone's house for dinner.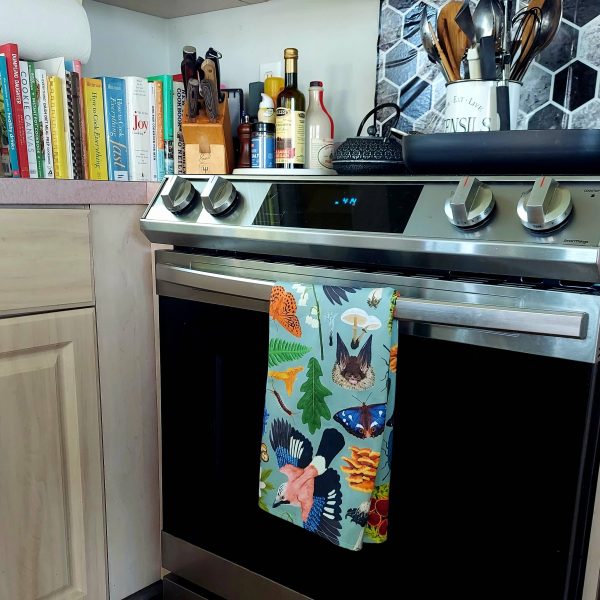 My current favorite?
The Nature Gifts Tea Towels by Ferne Creative. Created by a British wildlife illustrator and designer, Ferne Creative offers a selection of products ranging from homeware and clothing to smaller gifts like keyrings and enamel pins. I feel like I've brought a little bit of the great outdoors into my kitchen, with the vivid colors printed on 100% cotton that feature nature-inspired designs with a convenient hanging loop. They are perfect for daily use or decoration.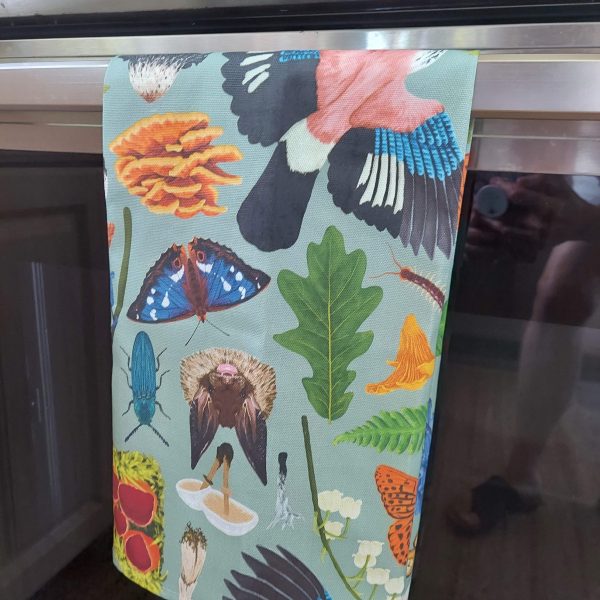 While it may seem like a small detail, a tea towel can actually have a big impact on your kitchen. From its functionality to its aesthetics, a high-quality tea towel can help upgrade your cooking experience and enhance the overall look of your space. So why settle for a boring, plain towel when you can invest in something that is both beautiful and useful?