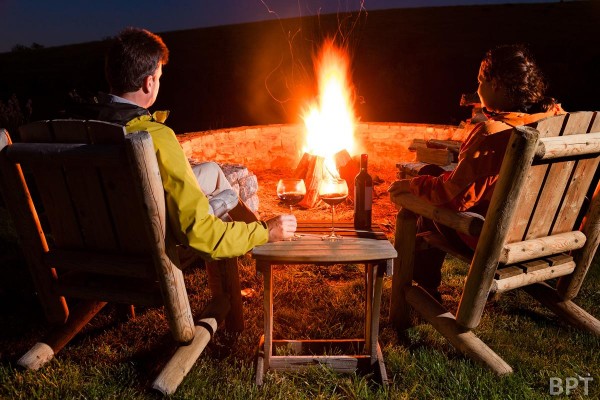 I'm not so sure about camping. I've always been more of the room service, spa, pamper me type when I vacation, but underneath it all I do love the great outdoors.  The only thing is, I must look like a gala event for mosquitos. Not only that but my body simply doesn't do well sleeping on the ground and, let's be honest, it takes no small amount of lighter fluid and matches for me to warm my newly manicured fingers over a camp fire.
The other day I checked out  DreamPlanGo and read an article that suggested I go "glamping" instead. Short for glamorous camping, glamping gives travelers the best of both indoor and outdoor worlds. As in, explore the majesty of Yellowstone, but return to a down bed and gourmet meal at the end of the day. My ears perked up at the thought of mixing an upscale stay with an outdoorsy twist.
Sound alright? Keep reading.
Choosing your glampsite 
Unlike traditional camping where pitching a tent and maybe inflating an air mattress are your only accommodation options, glamping offers you much more to choose from. Does a treetop abode with running water and goose-down comforters speak to you? What about a yurt or villa? Regardless of your budget, country preference or sleeping needs, you're bound to find a glampsite that speaks to you.
No need to pack 
You'll still need to bring clothes, of course, and hiking gear, but no need to do the heavy lifting. Leave the cookware, lanterns, sleeping bags and clumsy tent at home.
What you'll be doing 
The beauty of glamping is that you can still enjoy the rush of fly fishing and reinvigorating hikes, you just won't have to worry about meals or getting a poor night's sleep. Depending on where you glamp, you may even have access to more activities and excursions than you would camping. Many hosts are extremely knowledgeable and will go to great lengths to ensure you have memorable experiences to write home about.