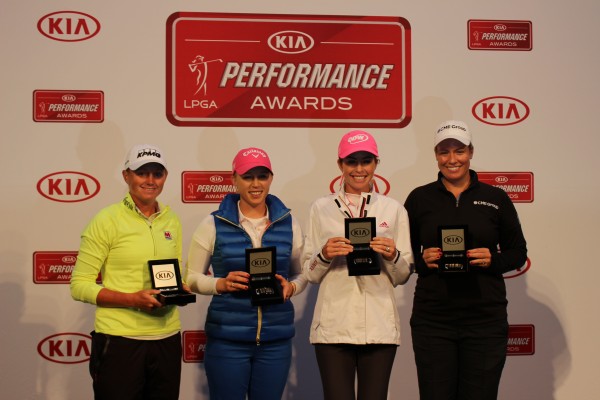 A HUGE shout out thank you to both Kia and one of my favorite bloggers – Rachel Ferrucci from Tools2Tiaras for representing Champagne Living at the recent LPGA Kia Performance Awards in Naples, FL.  She took one for the team and spent a few days at the Ritz Carlton with a friend and enjoyed some women's golf, spa, and beach time. Is she hooked? Well, let's just say you'll be seeing MORE from Rachel this week right her, as she goes on another adventure in living life to the fullest.
LPGA Tour pros Stacy Lewis, Paula Creamer, Morgan Pressel, and Brittany Lincicome were handed keys to their brand new 2015 Kia K900, Kia's new luxury sedan at the CME Group Tour Championship in Naples, Florida.
If you're a golf fan, you understand the significance of these awards. If you're not a golf fan, you may think, why do pro players need to win a car since they make money on the course and with endorsements.
This year I was a guest of Kia and after hearing the meaning behind these awards from the players, I was a supporter 100%.
Two weeks ago I had no idea who Stacy, Brittany, Morgan, and Paula were as I didn't follow the LPGA and today you will hear me cheer for them. These four ladies who are all beautiful, bubbly, funny, and humble are truly grateful to Kia. Not for the cars they've won, although that doesn't hurt, but for the exposure and support Kia is giving to LPGA. Remember earlier I said I didn't follow LPGA. Now I not only follow but I think this is a great sport to have our daughters and nieces watching. If I was exposed to LPGA years ago, my girls would have been hitting the courses at 2 years old!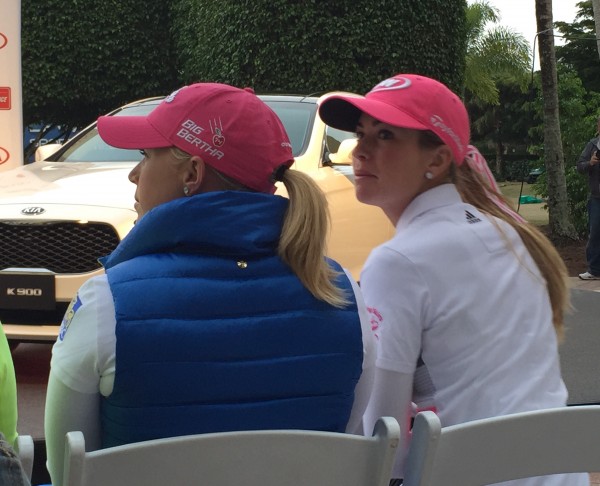 Kia is everywhere around LPGA, creating excitement around the Performance Awards for players is just a drop in the bucket. When the foursome were talking, you heard how thankful they were to Kia and you heard the bond of friendship they had with each other in their voice. It was warming to know that these girls were really friends and can razz each other without concerns.
Performance Awards
"We know and love the game and we're honored to be able to recognize the best the game's had to offer in 2014, four players who have consistently set the bar on-and-off-the course. Setting the bar is what we strived for at Kia, and we are incredibly pleased to offer the K900, a luxury sedan fit for a champion, to these deserving four winners." said Michael Sprague, executive vice president, sales & marketing, Kia Motors America.
Kia Power Drive award- Brittany Lincicome
"It's really neat that Kia continues to give away these beautiful cars for one of the strengths of my game, I was so excited to win the first year and definitely had some extra motivation to win again this season."
Kia Drive to the Top award – Stacy Lewis
"I feel blessed to be honored with this award again and I am incredibly grateful to Kia for continuing to be an amazing sponsor for our Tour. I can't wait to drive my K900."
Kia Most Compelling Performance award – Paula Creamer
Paula Creamer joked how she gets to see her replay of her amazing 75-foot eagle "putt heard around the world", which will also be in Golf's Top 10 of 2014
"Ever since Kia has been a part of our LPGA family, I've been taking notice of their cars. I am more and more impressed every year.
Kia Community Assist Award- Morgan Pressel
Pressel, took the stage and was choked up talking about her foundation. As tears ran down her cheek, her friend and co, Paula ran to her aid with a tissue. "Every year during my Morgan & Friends event I continue to be humbled and amazed at how the St. Andrew's Country Club community rallies around my family and the causes close to my heart. I would like to thank my community, partners, family, friends and fellow LPGA professionals who donate their time each year at our event for helping make this possible."
Pressel's foundation, the Morgan Pressel Foundation, has raised over $3.5 million and was able to help establish the Morgan Pressel Center for Cancer Genetics at the Boca Raton Regional Hospital. In 2010, the foundation purchased the Kathryn Krickstein Pressel Mammovan, named after Pressel's mother who lost her battle with breast cancer when Morgan was 15.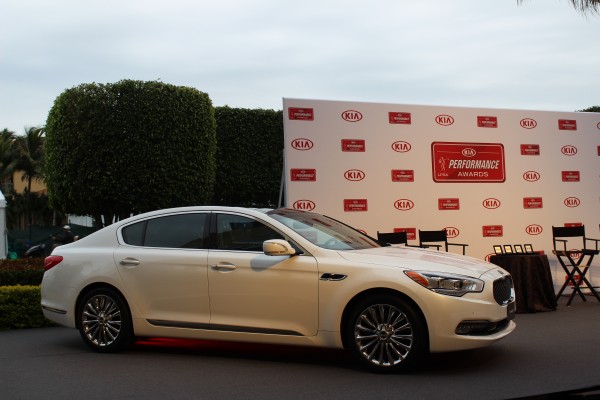 Whatever your vision of Kia is will be burst when you see, feel, drive the new K900. It will give you surprises around every corner. Kia has entered the luxury arena and will be giving the others a run for their money, especially since the K900 starts at $59,900.
Body Style- sleek and classy
Interior- comfortable, seat warmers in front and back. Lots of leg room in front and back!
The Drive- Quiet and smooth with lots of little amenities to keep your eyes on the road. My favorite- the projection of the MPH and navigation in the windshield.
Gadgets- You'll need to read your manual on this one. The only thing this car doesn't do is drive for you. If you blacked out the windows, you probably could still drive the car with it's safety warnings and it's camera with aerial view around the car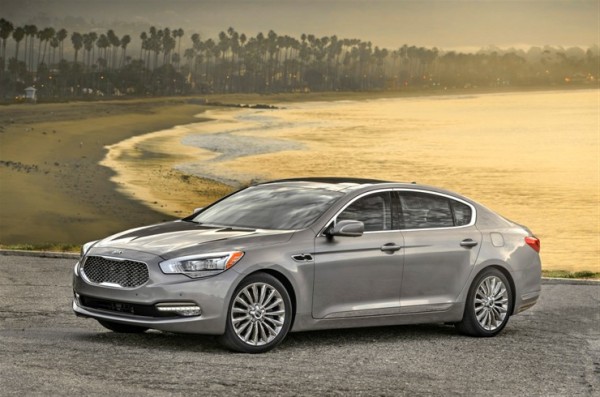 Learn more about the Kia K900
This is ONE luxury car you DON'T want to miss….learn more at: Kia.com/K900
Want more from Rachel?
Visit her on Tools2Tiaras for more inside info on the LPGA Performance Awards and life as she sees it.