I balked
It's true. When I heard that we'd be covering ABC, Freeform and Disney Channel Television's 25 Days of Christmas I thought. What's a Jewish girl with an empty nester audience want with kids TV shows? Yes, I am that person…disinterested, Scrooge-like, don't care about the fanfare and have no kids below the age of 35.
Then this happened
YOU DO NOT WANT TO MISS THIS!
Yes, tWitch and Allison from Dancing with the Stars have a couple of exciting new shows this holiday season on ABC, Freeform and Disney Channel including
Freeform's Pop Up Santa Holiday Special
Disney's Fairy Tale Weddings: Holiday Magic
I had the opportunity to sit down with this adorable couple to learn more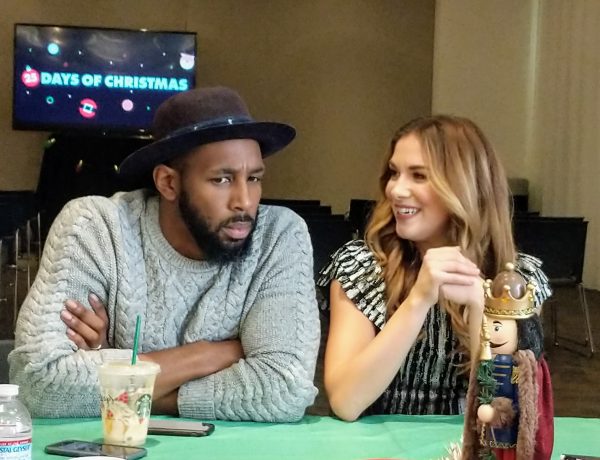 For the first time ever as a 90-minute holiday special, the "Pop Up Santa Holiday Special" has teamed up with sponsors to celebrate the spirit of the season through heartwarming moments including a home giveaway, a surprise baby shower at a military base, a family reunion of epic proportions, a celebration for two very special children at Children's Hospital Los Angeles and more. Hosted by my new besties Stephen "tWitch" Boss and Allison Holker.
Celebrity guests include
ABT principal dancer Misty Copeland
Cowboys/Eagles/Titans running back DeMarco Murray
The Fosters' Sherri Saum
Tommy Martinez from new Freeform drama "Good Trouble"
a special Marvel guest
and Freeform Santa
Enjoy as they team up with Freeform to spread holiday cheer!!! 
"Pop Up Santa Holiday Special" airs 25 Days of Christmas airs on Freeform Monday, Dec. 3, at 9:30-11:00 p.m. EST/PST.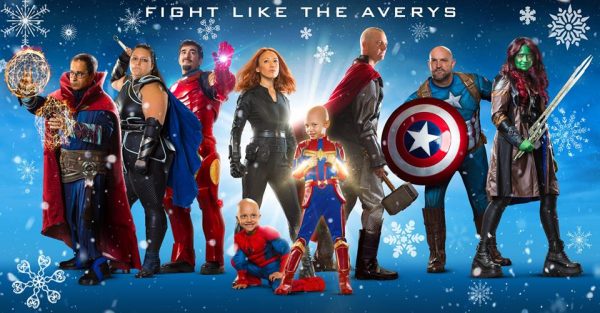 In a tear-jerking sneak peek from Pop Up Santa, the Brantley Family of Clarksville, Tennessee, is about to experience some holiday magic. After a devastating fire in December 2017, Army veteran Stephen Brantley, his wife Iliana and their four children lost their home and all of their possessions, including photographs and Stephen's war medals. With the help of former NFL athlete DeMarco Murray and his wife, actress Heidi Mueller, the Brantleys are in for an incredible surprise that will change their lives forever.
Not to be missed
Disney's Fairy Tale Weddings: Holiday Magic is back with an all-new installment once again hosted by Stephen "tWitch" Boss and Allison Holker. This year's stunning and romantic weddings at Walt Disney World Resort will feature a spectacular "Mary Poppins Returns" theme and a special performance by country music superstar Martina McBride. BTW, there's a special appearance by a Broadway president and Disney lamplighter!
This year's wedding magic premieres on Freeform Saturday, Dec. 8, at 8:00-9:00 p.m. EST/PST.

Watch Disney's Fairytale Weddings Holiday Magic special this Saturday, Dec. 8, at 8:00-9:00 p.m. EST/PST
Freeform's Pop Up Santa Holiday Special aired on Monday, Dec. 3, at 9:30-11:00 p.m. EST/PST and is available on demand