Sponsored: I was a guest of Holland America on the Koningsdam last year. All opinions are strictly my own.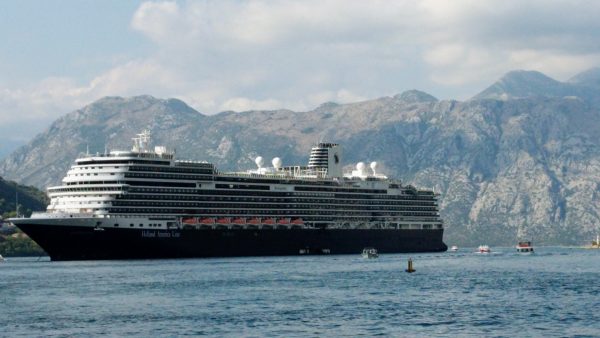 The Ms Koningsdam from Holland America is a new addition to the line's cruise ships. This Pinnacle-class vessel offers room for up to 2.650 guests. There are plenty of activities to keep everyone entertained. Beautiful ports are waiting for your arrival. If you are looking for a great cruising adventure, consider visiting Mediterranean cruises on Ms Koningsdam.
The Koningsdam 
There are many things you will love about the Koningsdam. Builders constructed this vessel in 2016. Large family rooms with room to sleep five and two bedrooms may be the perfect accommodations. You will also find large balcony rooms with beautiful views of the ocean, economical inside rooms, and many other options.
For the ultimate experience, book your passage in the Pinnacle Suite featuring two showers, a whirlpool tub, and private living and dining rooms, or like me just enjoy the view from a Verandah Suite.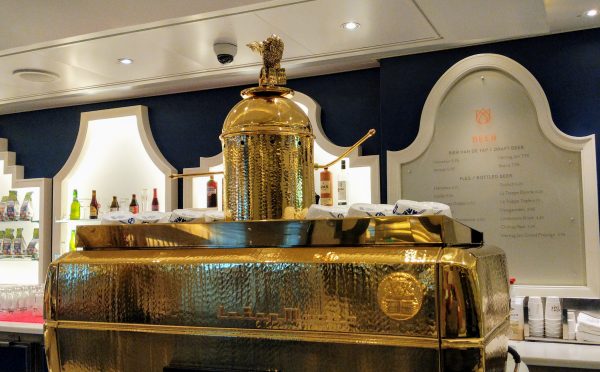 WAKE UP at your leisure
Start your day at the Exploration Cafe where you find books, crossword puzzles and other materials gathered by the New York Times. They also serve outstanding specialty coffee (I'll take an espresso macchiato please). Me? I love the Grand Dutch Cafe (shown above). Don't forget to take part in interactive performances at the Culinary Arts Center where you will become the star of the show. Some of the best chefs in the world will be your trainers.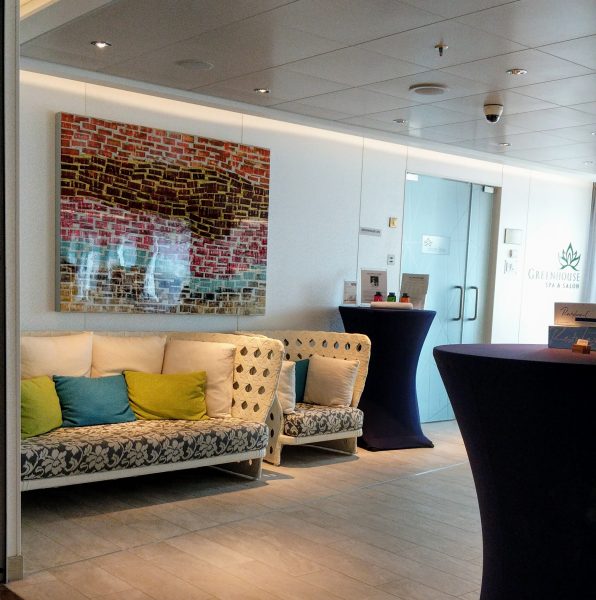 Spend some time on YOU
Get pampered like a king or queen at the Greenhouse Spa & Salon. Take a dip in the thermal pools. Relax in the light-filled lounges. Indulge in beauty treatments in rooms with their large picture windows. I could spend the entire day here, but with so much to do on board, a facial, massage and some relaxing before lunch will do today.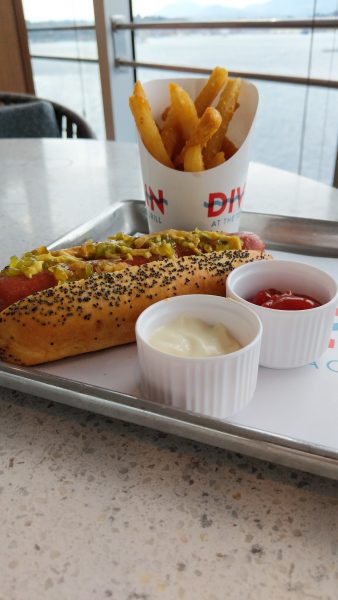 Lunch Time!
Grab lunch and DIVE IN at DIVE IN (featuring real Nathan's Hot Dogs) or grab a delicious Italian lunch at Canaletto within the Lido Market area. Food is served in bowls designed for sharing (so, Mr. S and I got to enjoy LOTS of different dishes). Alternatively, opt to dine on delicious Asian food at the Tamarind on level 10.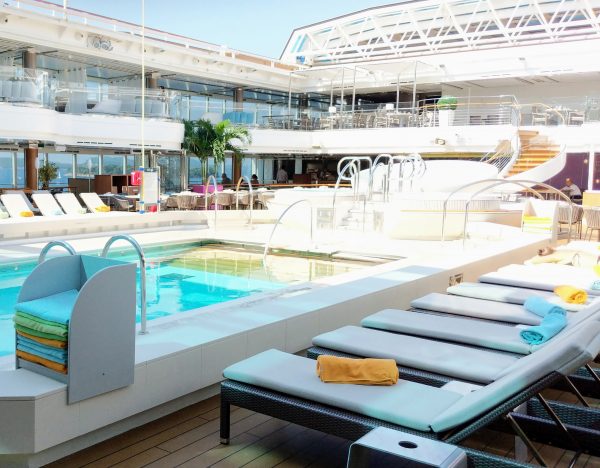 Poolside lounging
You may also want to visit the Lido Pool where a retractable roof makes it easy to enjoy this venue regardless of the weather. Watching a movie on the big screen while the ocean breeze blows through your hair and you soak in the warm pool water is a great way to spend the day. Ahhh….this is definitely the life.
EXC Tours 
One thing setting the MS Koningsdam apart from its competitors is their absolutely FABULOUS tours. I have cruised a LOT (as in DOZENS of times), but so far, I rate Holland America's tours as being the best.  For instance, you may choose to go on the tuk-tuk ride through Old Town Dubrovnik where you will see breathtaking views. You will also be greeted by a tour guide who will share the many legends of this area with you. Make sure to stop at the Panorama Cafe and look down at the old city while enjoying a beer.
On another day, take a tour to Skadar Lake in Kotor, Montenegro. This area is home to over 270 bird species including some of the last pelicans in Europe. Enjoy access to areas within this protected reserve often unseen by visitors by using a 4X4 vehicle. Fed by underground streams and creeks, the area is considered one of the most unique spots in the world.
I'm eating AGAIN.
You will want to get ready for dinner early so you can enjoy time at the BLEND. There is nothing comparable to it at sea. Blend your own unique wine combinations from outstanding selections from around the globe. It is easy to understand why Food & Wine Magazine has chosen this vessel to host many of their specialty wine itineraries.
With dining anytime, you can choose what time it's off to dinner (we generally eat in the 7:00-7:30 pm slot, like at home). You can dine in the two-story main dining room, just one of the amazing specialty restaurants to visit on this ship. Enjoy an outstanding steak at the Pinnacle Grill. Dine fresh seafood served at the Sel de Mer that only seats 44 guests on the second level of this ship. Guests can dine at over seven specialty restaurants or in the main dining room. I normally stay away from the crowded main dining areas but was pleasantly surprised that they offer the same QUALITY of food as those specialty spots. Decisions, decisions…I'm happy that I have 10 days on board to make them.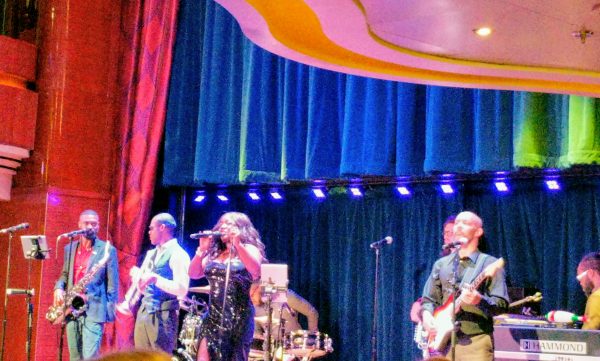 Music, Music, Music
After a great meal, there's nothing better than to sit and relax with a glass of wine and some world-class music and shows. Head to the World Stage where 270-degree displays transform the room to a fun-filled location from around the world. Alternatively, listen to chamber music at the Lincoln Center performed by world-class musicians. I dare say, this was my indulgence when I saw it on the schedule.
My favorite? I head to music row to the Queen's Lounge where you can listen to music at the B.B. King's Club before dancing the night away. The band is absolutely amazing, although I did walk over to hear the dueling pianos across the way as well.
With so much to do, you will want to book passage aboard the Ms Koningsdam for your Mediterranean adventure like I did. There are just so many exciting venues on the ship and to visit onshore, with so many itineraries, you can treat yourself to more than one!  Each cruise will be a unique adventure, and I guarantee that you will enjoy each one tremendously. I even heard that there were some passengers "living" on board the ship for 3-6 months. #GOALS
GIFTS
I'm getting my son and daughter-in-law a cruise for their holiday gift. I love giving gifts that create a lifetime of memories. If you are looking to gift a vacation or steal away on your own…

For more information or to book YOUR next cruise, visit HollandAmerica.com – I know you'll love it just as much as I did.