Note: I received product to facilitate this post. All opinions are strictly my own.
I needed a treat…a BIG TREAT.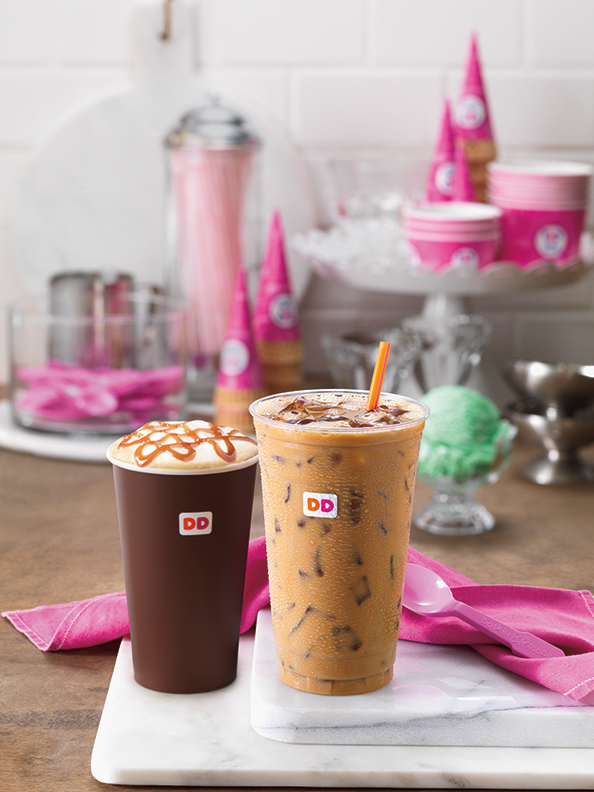 On Thursday I FINALLY had my oral surgery, including a bone graft. I adore my dentist, and while I was in no pain, I was left with a set of instructions that left me feeling pretty depressed. I wouldn't be able to eat anything hot, cold, spicy, acidic, crunchy, bubbly, alcoholic, or even CHEW regularly for a week….SEVEN WHOLE DAYS! When I went in for my 24 hour checkup I asked him if coffee was too acidic. Thankfully, he said GO FOR IT- but, nothing too hot or too cold.
My first stop out the door – Dunkin' Donuts
I needed my coffee AND a treat – all wrapped into one flavorful cup. The problem was, if I couldn't have hot coffee and I couldn't have iced coffee, what could I have? Not to mention the "no chew" thing meant I couldn't even enjoy a donut.
It came to me
Dunkin' Donuts has partnered its sister company Baskin-Robbins to create a delicious new line of flavored coffees inspired by ice cream, including the new Pistachio, Cookie dough and Butter Pecan flavors, all available through this coming spring. It's about time!
Fun Fact:
There are over 15,000 ways that you can order their coffee and lattes at Dunkin' Donuts all year long. With a variety of permanent flavors including Mocha, Caramel, Blueberry, Cinnamon, Coconut, French Vanilla, Hazelnut, Raspberry and Toasted Almond, among others, you can delight your taste buds any time of day.
Choices, Choices
Luckily, I have a Dunkin' Donuts less than two miles from my home, making it my first stop when I'm either on the way OUT to do errands, or on my want home. One of the things that I've noticed over the years is their commitment to giving us more choices, along with great tasting menu items that are always high quality (and compared to other brands…a good value).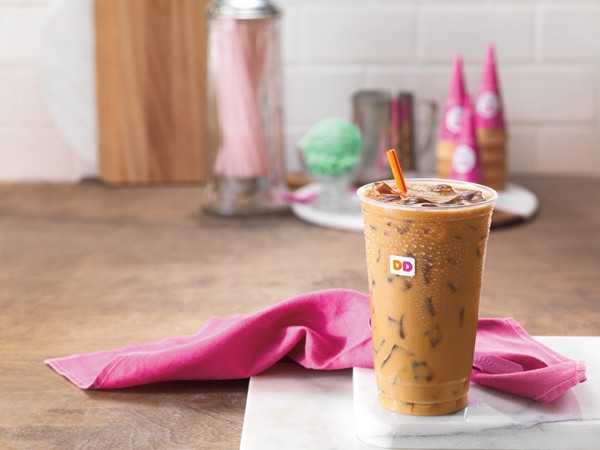 I've got no time
None of us do. We seem to run from one thing to the other, so to be able to pull into a Dunkin' Donuts at a crazy time of day and enjoy breakfast all day, a sweet treat, or maybe just some good coffee means is an oasis during a hectic day.
PISTACHIO
So…I wanted to get my coffee fix and some sweetness all at once, but with the dentist's orders I opted for..a PISTACHIO ICED COFFEE. I had to ask for mine with no ice, but with ONE SIP I could feel the sweet flavor and rich coffee mixed. I would have NEVER thought that coffee and pistachio would make a good couple, but for those who like the sweet/earthy combination of pistachio iced cream, this is a winner.
By the way, before I left I had to promise the gal behind the counter that the next time I'd try a Pistachio Coolata. She said that's her favorite.