I received a sponsored stay at Zota Beach Resort, all opinions are strictly my own.
Clem the miniature bull-terrier is a huge part of the family. So much so, that we have taken him as often as we can when we travel. Clem recently made his way (along with Mr. S and me) clear across the state to Longboat Key on the West Coast of Florida. We were staying at the FABULOUS Zota Beach Resort.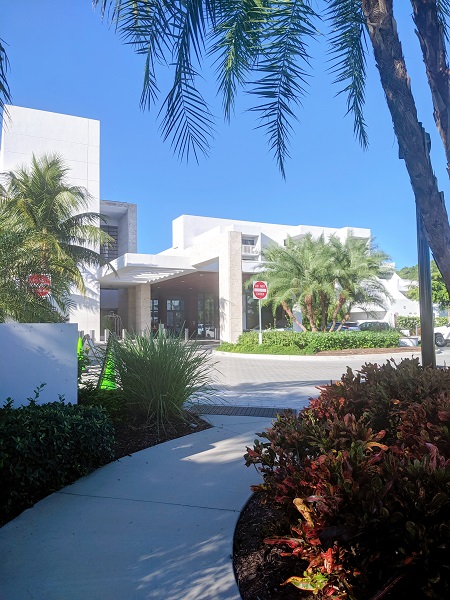 Why stay at Zota Beach Resort?
I tend to be a bit biased, especially when it comes to my furry friend joining me. I try to choose hotels that not only tolerate pets (yes, many say that they welcome them…but once you arrive you can tell that it's merely a way to make a few extra bucks for a room that they haven't updated in years), but actually cater to them. When I see the "OPAL PAWS" symbol on the hotel or resort's website I know that my little four-legged family member will be treated to a stay that he won't forget…and neither would we.
Midcentury Modern meets Florida Beachy
OPAL properties have a way of creating the perfect atmosphere and Zota is no exception. This resort is a little bit Florida, a little bit 50's and a whole lot of beautiful! From the moment you drive up and see the cart for joggers to the infinity pool that seems to go on forever.
I was surprised at my pet-friendly room
Some (OK, MOST) hotels designate the "not so nice" rooms for those traveling with pets, but our beautiful beach balcony view was GORGEOUS and Clem decided to make his home for the weekend out on the balcony, his ears perking up at the laughter below and his nose in the air as he sniffed the ocean and food smells from the Cascades Pool Bar just below. But, it wasn't just the dog who loved this spacious area we were calling home for a few days.
With a Keurig and array of GOOD coffees (not the usual off-label brands), a bed so comfortable that Mr. S. asked me to call them to find out what company made the mattress (I still have to do that). luxury bath products by Nest, a mini-fridge for my wine, and a cool vibe that made it WAY too easy for Mr. S to get comfy to watch the game, Zota is not only great for ALL of us, but the location makes it easy to get to Sarasota, Anna Maria Island and of course explore Longboat Key.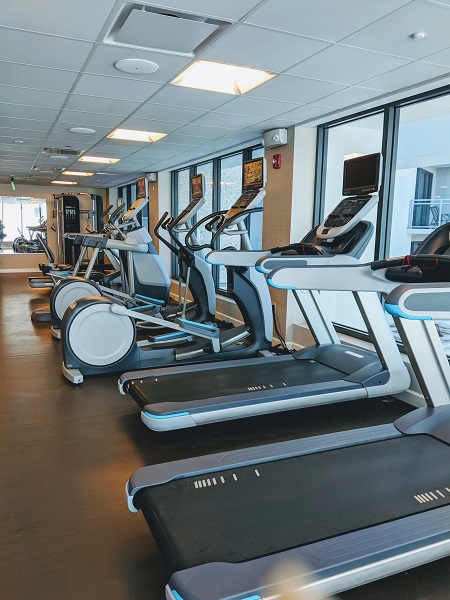 But you could just stay at the resort
Because it's really got everything that you need in a gulf vacation.
Beachfront – and if you get lucky you'll get a dolphin show in the water as your server brings you that pina colada you ordered
An Infinity Pool (just look at the photo I took…yes, it's THAT beautiful)
GORGEOUS (and huge) cabanas for rent
Kayaks!!!
A fitness center that was MUCH larger than I expected (not that I used it…)
a HOT TUB for after a long day of hard vacationing
well, you get the idea, it's VACATION CENTRAL
The pet amenities are JUST as nice
We arrived to some Clem-SWAG when we checked in that included an OPAL PAWS bed (that we could take home with us), dog cookies and waste bags. Additional bags were available on the pathway that went to the grassy areas. Clem was welcome in the room and made more friends than we did as we walked back and forth through the lobby (when did my 14-year-old dog get so active?). The staff was made up of pet lovers, so he got more attention than he usually does, making him a very happy pup.
While the restaurants on property are not pet-friendly (they are indoors), the surrounding area restaurants had plenty of outdoor seating for dining and they do allow dogs. Honestly, he preferred his breakfast room service (and so did I).
Don't miss having dinner at Viento Kitchen + Bar
The resort's restaurant offers a menu that is one part Floribbean, one part Italian and one part steakhouse, making it a great choice for even the pickiest eaters. Hubby enjoyed a steak (no surprise) while I got to have some local pan-seared gulf snapper. The most difficult decision was choosing from a wine list with all of my favorites (the Kim Crawford Sauvignon Blanc won that contest).  PERFECT!
10 Things You Can Do With Your Dog on Longboat Key 
1. Dog walking at Benderson Park
5851 Nathan Benderson Circle
Benderson Park is a 3-mile long park where you and your little buddy can walk around and enjoy the scenery, smell the roses and sea, and just experiencing a fantastic atmosphere.
Fair Warning: Dogs must be on leashes in this park!
2. Surf, Swim, and Chill at the Beach
1600 Harbor Dr. S, Venice
Brohard Beach, along with Paw Park in Venice are a great destination to take your fur baby to. Let them run around and enjoy chasing and running away from the waves.
Both of these beaches also offer an enclosed area where you can have a bit more space to yourself.
Nothing is quite as adorable as seeing your puppy chase after waves.
3. Hiking or Trekking the Celery Fields
This is a great place for those energetic dogs who just love to run around and enjoy life. Bless their precious little hearts!
4. Gather and Meet Other Dogs at Ann Dever Regional Paw Park
6791 San Casa Dr, Englewood
This is an excellent place for those dogs who are incredibly social. Also, one of the hallmark activities here is a place where your dog can undergo dog training.
5. Visit A Favorite Dog's Destination at Creekwood
7025 44th Avenue East, Bradenton
This is an excellent destination for those dogs who are quite up there in age. This ranch offers plenty of doggie fountains, shade for the elderly dogs, and enclosed areas for those dogs who want just to relax outdoor.
6. Rent a Boat With Your First Furry Mate
Take your little fur baby on an experience they will most certainly enjoy and remember. If your little buddy loves driving in the car with you, they will most definitely love smiling. All the new smells and scenery will be a great adventure for them.
7. The Coolest Pups Meet at 17th Street Paw Park
For this pet-friendly Florida experience, this park allows dogs to run around freely. There are two designated places for dogs of different sizes, which is a good thing for those who worry about their small dogs.
8. Hang Out With All the Hipster Dogs at the Sarasota Farmers Market
This may very well be heaven for many dogs. This farm market allows well-behaved dogs to stroll around wot their owners. What makes this market so great is the fact that merchants offer treats and water to your fur baby.
And speaking of treats
9. Get Your Dog The Best Dog Treats
St. Armands Circle | 28C S Blvd Of The Presidents
Woof Gang Bakery is a fantastic bakery that makes some of the best dog treats for your little guy. In addition to the dog cookies, they also offer dog accessories, like toys, clothes, and much more.
10. Bayside Bark Park
This waterside restaurant allows the whole family (yes, even your fur baby) into the restaurant, but this shouldn't be a shocker as they are part of the family.
Romantic Fun Things You Can Do
I didn't want to leave you out so, here are just a few things you can do while vacationing here as well.
Things to do:
Enjoy the beautiful beach scenery
Sarasota Jungle Gardens – enjoy various animal shows
Marina Jack – enjoy the beautiful waterfront all while being served 5-star meals
and there is so much more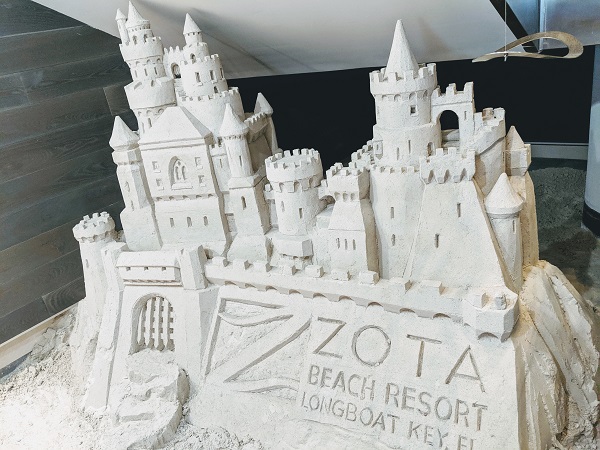 I Hope You Have A Wonderful Time
If you are looking for a beautiful vacation away, where you can also bring your dog, then we highly recommend visiting Zota Beach Resort on Longboat Key, FL.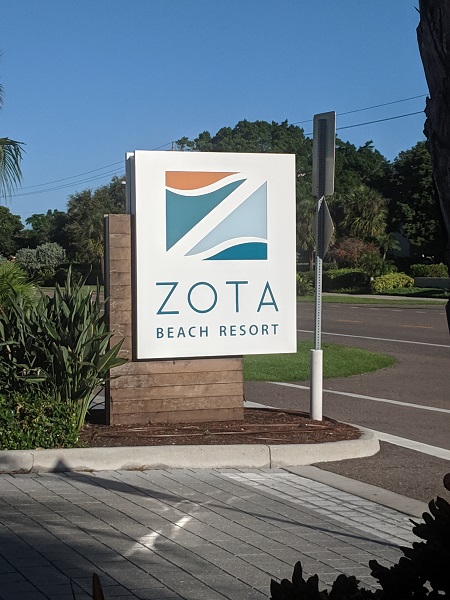 You won't regret it.
To book your vacation visit ZotaBeachResort.com and let them know that Clem sent you