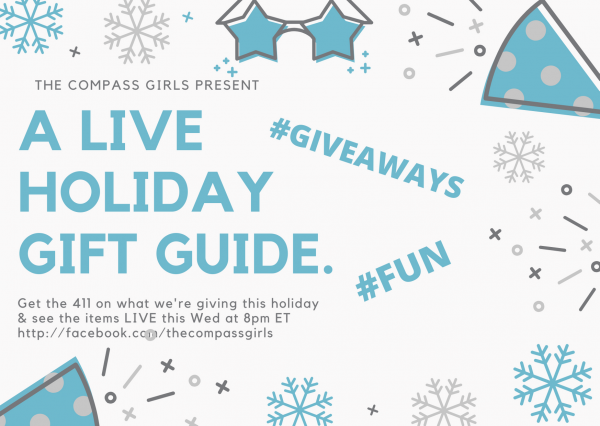 The Compass Girls are returning with another LIVE show.
This Wednesday – December 4th at 8:00 PM ET we will be creating our
HOLIDAY GIFT GUIDE
LIVE for you. You'll be able to actually see up close all of the items in the guide…not just another stock photo that makes you scratch your head and wonder if it's really as good as it looks.
HOLIDAY SHOWCASE
For those who missed the Holiday Showcase in Connecticut this year, don't fret. You'll be able to see the brands that were there (and if you're a blogger, please reach out to be invited to our next LIVE event).
So, pour yourself a glass of wine, kick back and shop with us live on facebook.
When: Wednesday, December 22, 2109
Time: 8:00 PM ET/5:00 PM PT
Where: http://facebook.com/thecompassgirls
See you there!