This post was written by me through an activation with HireInfluence on behalf of Visit PA. Although I received compensation for participating in the campaign, all thoughts and opinions are my own.
When was the last time you called your best friend and said…
Throw a few things in a suitcase, we're going on an adventure?
This summer is the PERFECT time for the two of of you to finally get to explore your Pennsylvania bucket list…whether it be with your bestie, or your honey. Traveling as a couple means that you can share the driving and FINALLY get to check out the best that the state has to offer on your own terms.
Admission: I've only been to Pennsylvania twice before – once on my honeymoon (we stopped to see relatives) and once when I was on a Lexus first drive.
Preparation: I called my gal pal Rachel and told her that we were hitting the road Thelma & Louise style for another adventure. We tossed a few things in our bags, met up in Philadelphia, and picked up our rental car.
Zippy suggests:

For this trip, pack comfortable. Every place we went was casual…jeans & t-shirts, shorts, etc. and make sure you have a Pennsylvania map.
The Route: We'd begin in Philadelphia and work our way to Pittsburgh with stops in Amish Country, Gettysburg, and a state park. We were looking for things to do in PA that we'd always wanted to do.
Zippy suggests: 2-3 days in Philadelphia, at day in Amish country, 1-2 days in Gettysburg, and at least a day in Pittsburgh. Five days to a week would be ideal.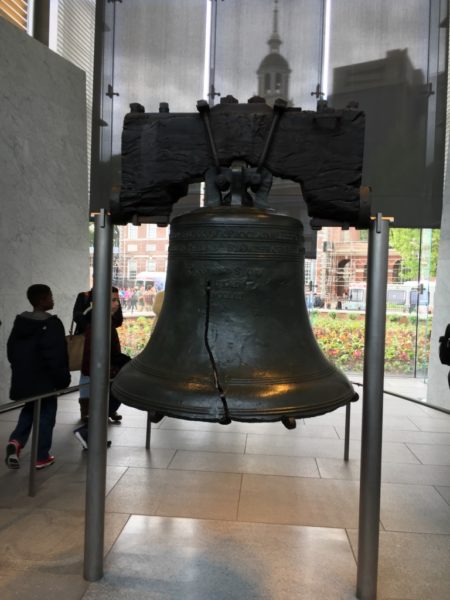 First stop: Philadelphia
The birthplace of our nation is filled with history and I was in absolute awe. From standing where the Declaration of Independence and the Constitution of the United States were drafted, to the Liberty Bell that rang in the tower of the Pennsylvania State House to "Proclaim Liberty Throughout All the Land Unto All the Inhabitants thereof" and our first supreme court (and learn just how many judges it originally had), there is so much to learn about the birth of our nation. I was a virtual sponge as we walked the hallowed halls where the likes of George Washington and our forefathers stood.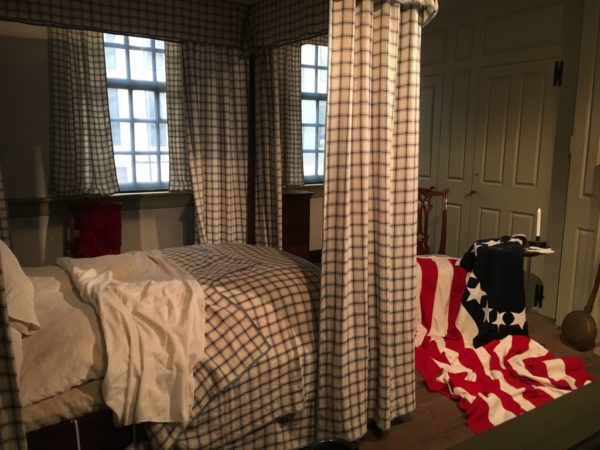 Zippy Suggests: Make sure to explore more of the area including the Betsy Ross House, where you can see (and talk to a Betsy stand-in) where she sewed the first flag.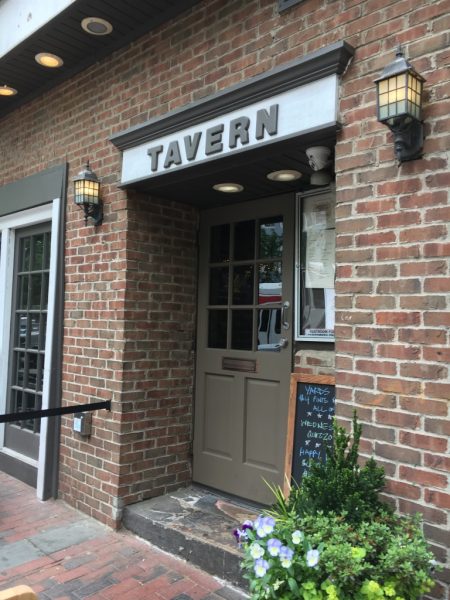 Eat: After a morning of history, sneak in to Mac's Tavern for an enjoyable lunch that you'll recognize from It's Always Sunny in Philadelphia fame. With a real pub atmosphere, you can enjoy one of the craft beers from the rotating menu and great gastropub food.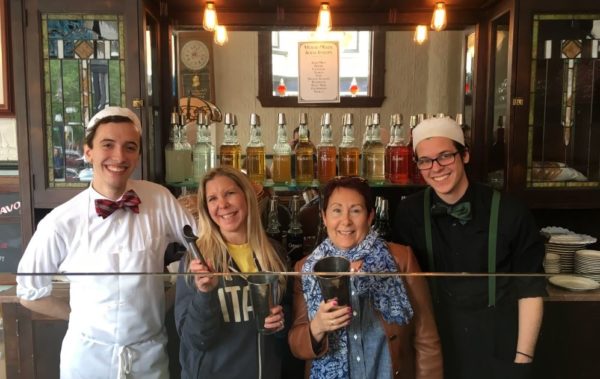 Snack: The Franklin Fountain feels like a step back in time with ice cream served in take-out boxes, and homemade soda (some with recipes that date back to 1915).
Zippy Suggests: Check out the unusual candy assortment including old time candies and unusual mints and gums.
Stay: Situated on Penn's Landing the Hilton Philadelphia at Penn's Landing is in walking distance from just about everything you plan on visiting. The park is filled with colorful hanging lights, multi-colored hammocks, adirondack chairs and plenty of dining options from food vendors serving in upcycled shipping containers.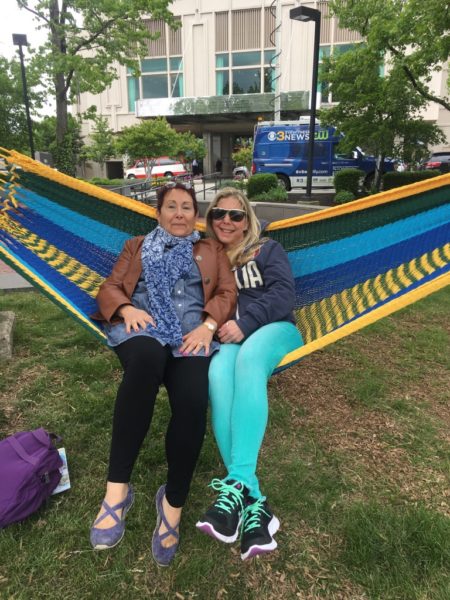 Zippy Suggests: Walk outside around Penn's Landing at night and be delighted by the beautiful display of changing icycle lights.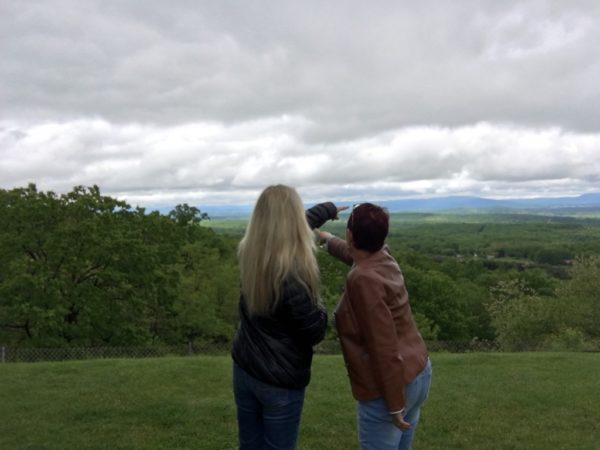 Stop #2 Amish Country
Sit back and enjoy the scenery as you drive through beautiful Lancaster County along Route 340. You'll know you're there the moment you see a horse and buggy, or children and adults on the streets riding the large scooters. Stop and enjoy the beautiful vistas and farms, and head into some of the local farmer's markets as you experience the traditions that make you feel as if time has stood still.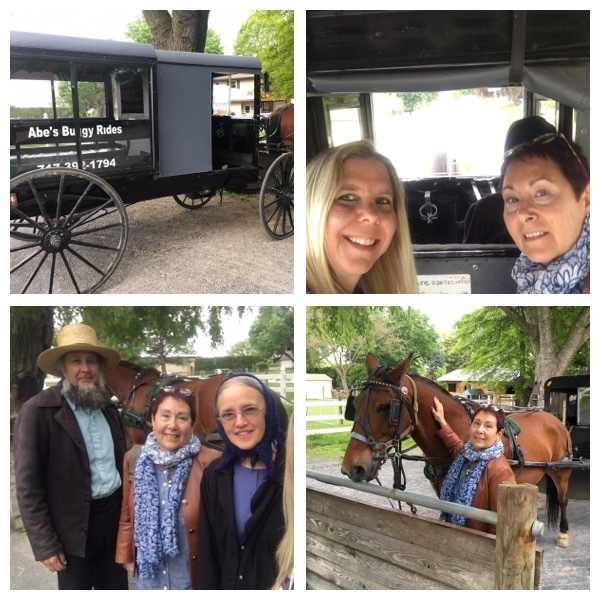 Experience the Amish Way: Head to Abe's Buggy Rides for a glimpse of what Amish life is life. Ask for Elizabeth and she'll give you an inside look at the customs, traditions and what her way of life as an Amish woman is like. She's more than happy to answer any questions!
Zippy Suggests: Life is so much slower here, and I found myself enjoying the sounds, smells and sunlight that lit the farms. Put away your phone and computer and take it all in.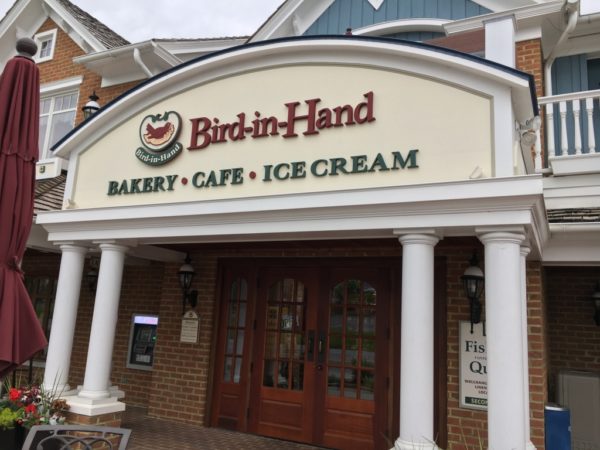 Snack: The Amish are famous for their wonderful foods and a stop in to the Bird-in Hand bakery and cafe will have you drooling over the baked goods and the artisan ice cream.
Zippy Suggests: Rachel and I BOTH opted for a scoop of espresso chocolate chip ice cream…probably the best that I've ever had.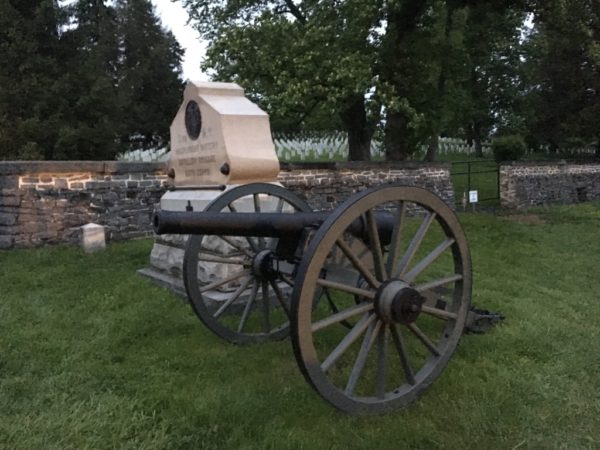 Stop #3 Gettysburg National Military Park
A somber look at our history in Gettysburg: The moment you enter Gettysburg National Military Park the gravity of what went on here fills you. One look at the cemetary of fallen soldiers and I knew JUST how much these men gave up back in 1863 when General Lee invaded the North. I could hear Lincoln addressing the country in the wind as daylight became dusk and all of my history lessons in school came flooding back.
Zippy Suggests: Get here early in the day and follow the driving tour signs. You can pick up a guide at the visitors center. This way you'll get to see everything that you wanted to in this large park.
Stay: The Wyndham Gettysburg is situated close to the battlefield, making it quick to get to after a long day. There is an authentic canon in the lobb, and it's an easy walk to the Appalachian Brewing Company for dinner or drinks.
Zippy Suggests: Forget the outside restaurants and dine at the wonderful 1863 Restaurant at the hotel.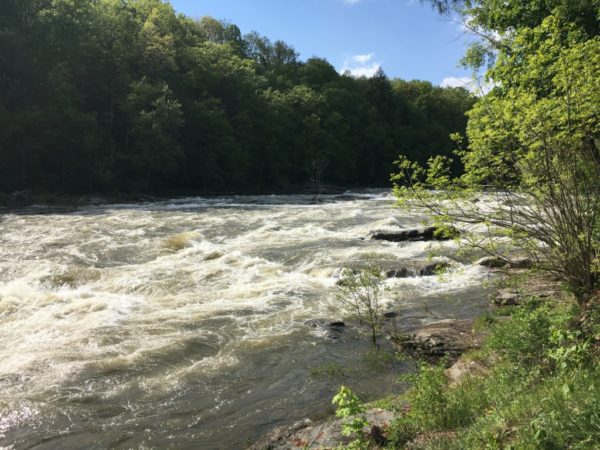 Stop #4 Ohiopyle State Park
Hike a state park: Or if you're like me, just walk a little and enjoy the views (it's over 19,000 acres), hear the birds chirping and breathe in the fresh air. Ohiopyle State Park is the largest in Pennsylvania (and I'm sure it's the most beautiful). The fishing looked awesome (we saw a few catches), and if you come in spring and summer you can rent a bike or kayak at one of the outfitters in the small town of Ohiopyle. It is also the BEST place to go camping in PA.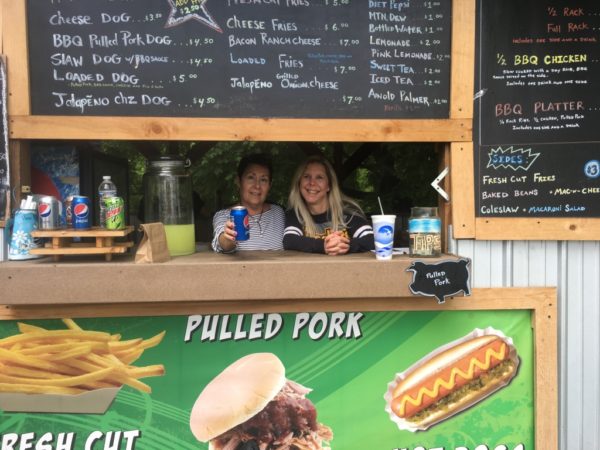 Eat: This small town offers a few dining options, but the smell coming from a smoker next to the Ohiopyle Bakery & Sandwich Shop called our name.
Zippy Suggests: Order the pulled chicken sandwich and bring your appetite (or share with a friend).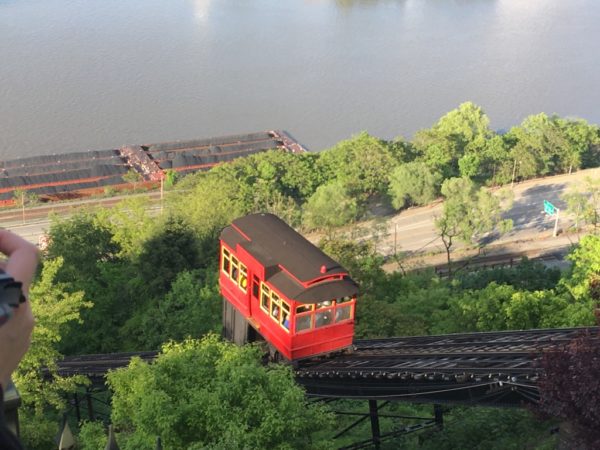 Stop #3: Pittsburgh
You don't have to be a Steelers fan to love Pittsburgh. While my traveling companion Rachel was decked out in the garb from her favorite team, I enjoyed looking down at the 3 Sister Bridges and Heinz Stadium from the lookout area after riding the Duquesne Incline. This historic cable car has been taking passengers up and down following the coal heist track since 1877. Make sure to check out the museum at the top and shop at the small gift shop.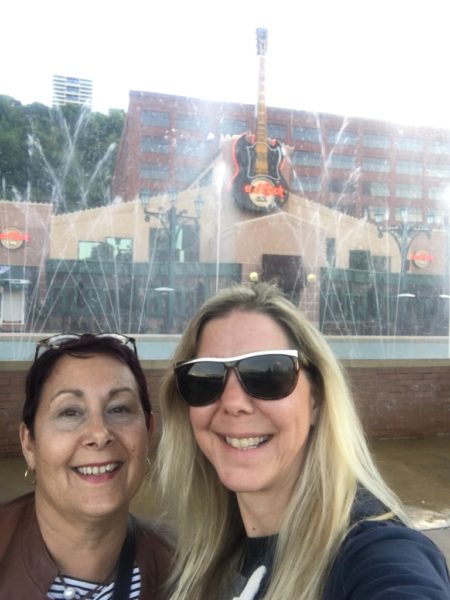 So many food choices: You can dine at any one of the fine dining establishments on Grandview Ave. after you've taken the Duquesne Incline to the top, but my choice would be an evening of fun at Station Square. The area has multiple dining establishments, summer concerts, night clubs and a fun fountain in the center that is choreographed to music you'll remember from your youth.
Zippy Suggests: Enjoy dinner at one restaurant and perhaps drinks at another to enjoy a few of the fun estabilishments.
Stay: We left from Pittsburgh and the convenience of staying at the Hyatt International Pittsburgh Airport was a great place to end our trip.
Zippy Suggests: It's an easy walk from this hotel to the airport via their skywalk over the road. It takes approximately four minutes from the hotel lobby to the check-in desk at the terminal.
We had an amazing time on our trip to Pennsylvania, and I want to go back again because there was just not enough time in three days to do it all.
What is it that YOU want to do when you VisitPA?
Our contest reveal winner was: Brett Martin – congratulations Brett!


You'll find all of the information to plan your trip on VisitPA.com
Learn more on social media by following the hashtags: #AdventurePA & #VisitPA 
Follow @Visit_PA on Instagram for some great vacation inspiration.
Feel free to ask me any questions about what to do to enjoy a trip like Rachel & I did. I'm always happy to help.