It's no surprise that I love a treat with my wine, and while I've done wine and movie candy pairings in the past, and I love the simplicity of a great popcorn to bring out the flavor of a great wine. So, of COURSE I had to share this fun popcorn pairing that Skinny Pop put together.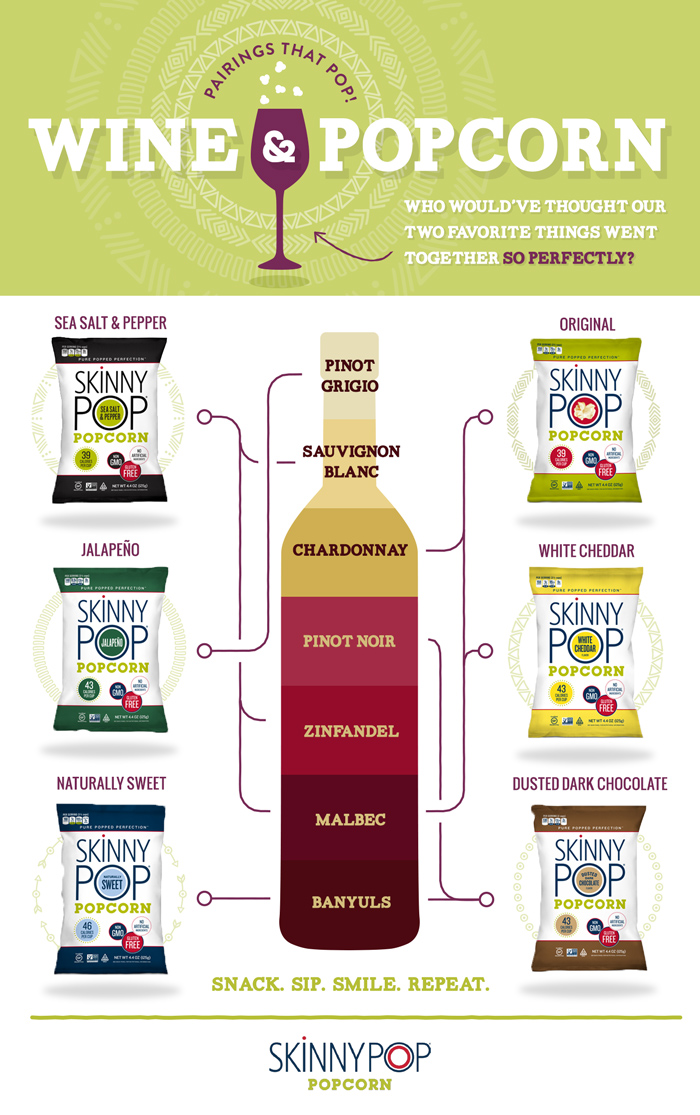 I think I'm going with a nice Sauvignon Blanc and that Sea Salt and Pepper popcorn tonight while I settle in and watch some BRAVO, then again….I may go rogue and open up a bag of the original (told you I love the simple combos).


For more info about SkinnyPop's popcorn flavors click here and check out my "DRINK" tab above.