This is a sponsored post for SheSpeaks/P&G.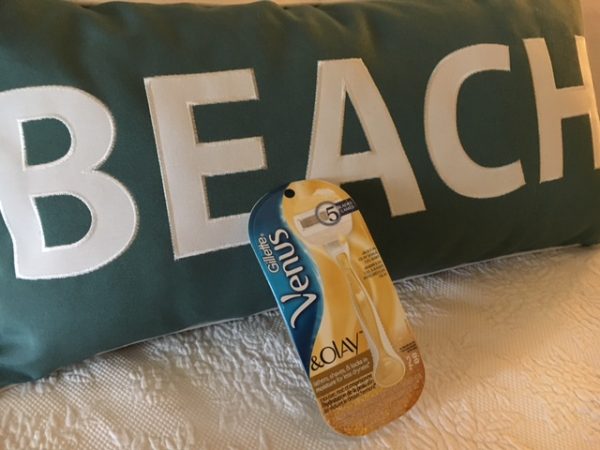 It's JUNE which means that you've probably already seen yourself in a bathing suit under fluorescent lights in a dressing room. You've finished screaming in horror, and as your eyes gazed down to your legs you realize that they look more like a Woolly Mammoth than the gorgeous diva that's been hiding under jeans, ski wear, and maxi-skirts all winter.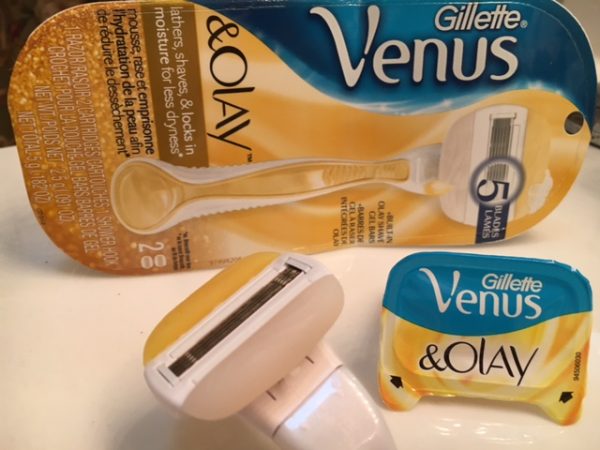 You just spent $120 on that bathing suit, don't you think you should head to Walmart now and pick up the best quality razors at everyday low prices? That's JUST what I did when I decided to go from fuzzy to smooth with a Venus razor.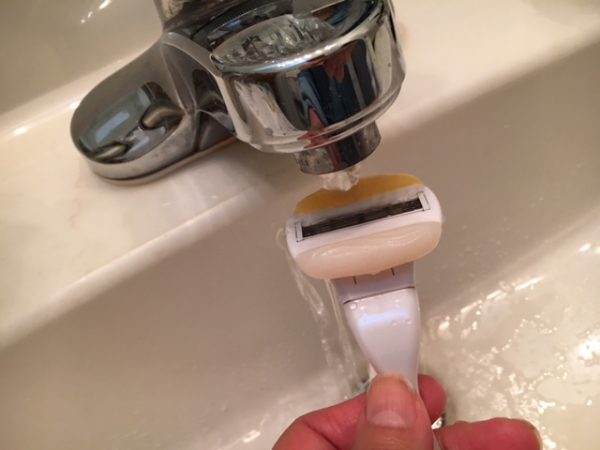 Time to Choose Your Smooth
I wear stripes, you love solids. I wear my shorts SHORT, you love Bermudas. When it comes down to it, each woman is very unique. From our fashion sense, to personality, to the beauty products you choose, we each have features and benefits that we look for. That's why Venus has created a MENU of razors to choose from.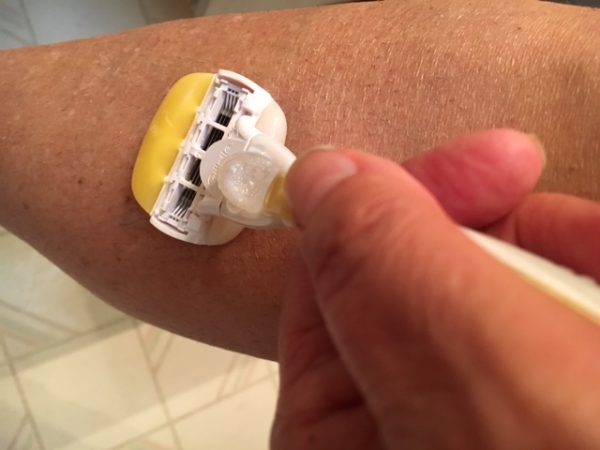 I'm lazy, but I want it all
That's why I use the Venus & Olay razor. I don't need to use shave cream, because it has not one but TWO Olay Moisture Bars that release skin conditioners to moisturize as I take off every last bit of hair and stubble from my summer ready legs. It has 5….that's right FIVE blades for a fail safe shave. Smooth, silky, and with the same brand that I  trust on my FACE – Olay.
But, you are NOT ME
It's a good thing, because if we ALL wore stripes it would be pretty boring. That's why Venus gives you not one….but THREE choices for removing unwanted hair.
The Venus Swirl is for the Perfectionist because it leaves your legs flawlessly smooth! It has 5 contour blades and Flexiball technology that contours to every curve for flawless skin.
The Venus & Olay razor is for the Multitasker because it moisturizes as you shave – no need for shave cream!  It has 5 blades and Olay Moisture Bars that release skin conditioners to help lock in skin's moisture for less dryness.
The Venus Disposable is for the On-The-Go-Girl because it's perfectly suited for the active lifestyle. Just shave, then toss it out – no need to find replacement razors! Venus Disposables give a close shave for sensitive skin and has 3 blades surrounded by soft, protective cushions.  The pivoting rounded head fits easily into hard-to-shave areas.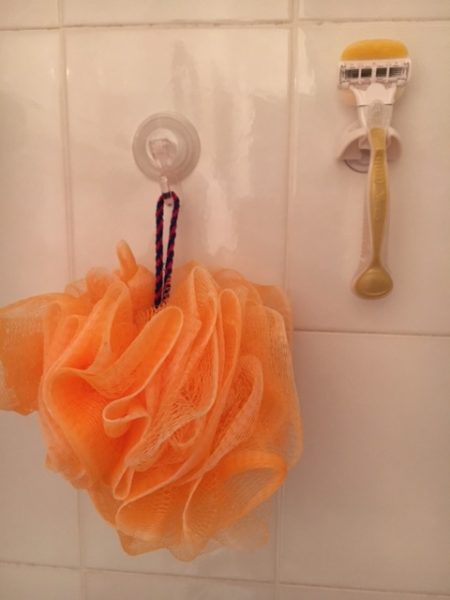 So, which one will YOU choose?


Head to Walmart now and pick up the best quality razors at everyday low prices.