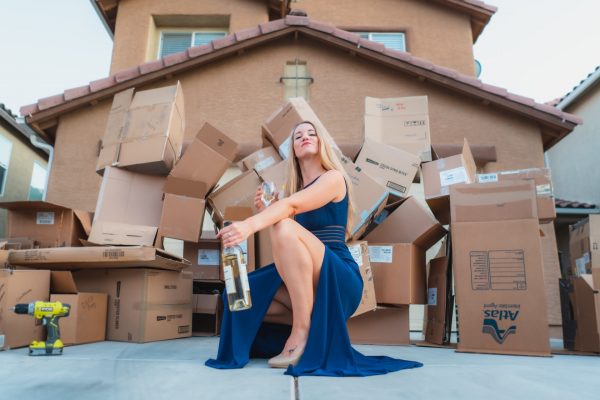 Relocating your home can be a challenging process. Many people struggle to handle work like this properly, finding it difficult to get the most out of their home move when they first get started with it. Whether you're going to a new country, state, or region, you are going to face challenges that short-distance moves don't come with. Let's take a look at some of these challenges, giving you the chance to work towards overcoming them and making your relocation as easy as possible. 
Viewings & Finding Homes
Finding a new home in your local area is nice and easy. You can simply drive around and look for places with "For Sale" signs outside, choosing the ones you like and visiting for viewings. When you are going through a long-distance move, though, you will have to travel to be able to see the properties you like and are likely to have to handle much of the process online. This can make the whole thing stressful but will be risk-free if you choose a good real estate agent to help you.
Moving Your Possessions
Moving possessions over long distances can be a lot of work, and many people don't have the resources available to handle something like this. Moving to a new city will always be easier if you have a company to help you with the process. You can find loads of long-distance moving companies available in the modern world, giving you an easy way to get your possessions moved without having to do all of the hard work for yourself.
Dealing With Your Old Home
Selling your old home can be one of the biggest challenges when you are relocating. Many people end up waiting until they have moved to sell their old home, but you will be too far away to handle viewings and other aspects of the sale. This is another area that you can rely on a real estate agent for. While this will cost you some money, it will make it much easier to sell your old home without having to invest loads into traveling.
Meeting New People
Finally, as the last area to consider, it's time to think about most people's biggest fear when it comes to moving; meeting new people. You don't have to give up your old friends, with tools like Zoom makes it easy to talk to one another. Alongside this, though, you should also push yourself to go out and meet people in social settings around your new city. This can be easier than many people expect, giving you the chance to build your confidence and make new friends.
Relocating to a new place is an exciting process, but it can also be hard. It's likely that you will face additional challenges along the way, but it will be much easier to overcome them once you've had the chance to work on the issues above. It won't take long for your move to be over, and you will be able to sit back and enjoy your new home.