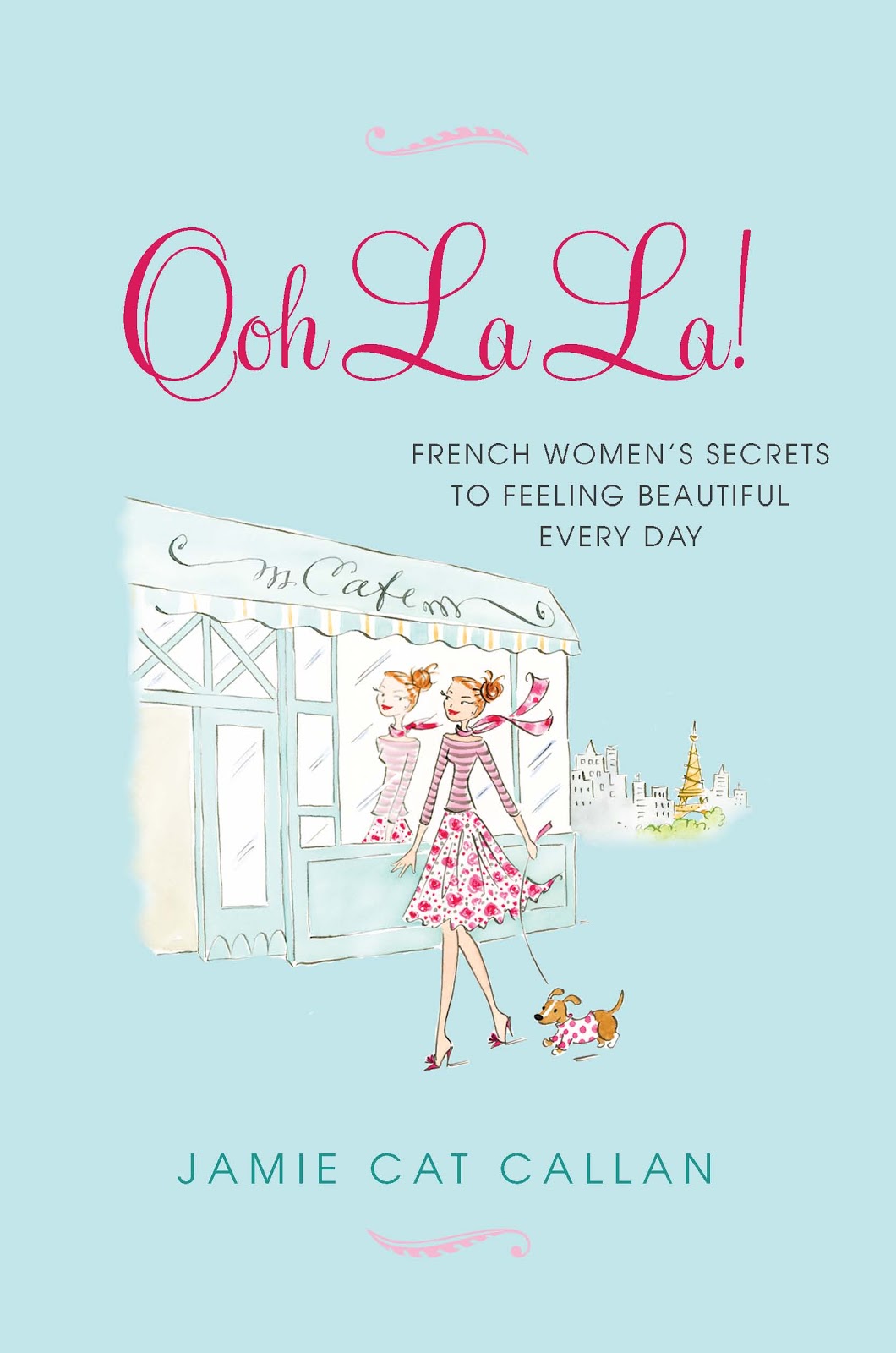 I began searching for my "Ooh La La!" in 1972. It was just after a short stint in a traveling children's theater company that I met PARIS, staying 3 months in some ratty hotel on the outskirts of town. I was supposed to be teaching dance & theater in a church basement (that is, when either I showed up, or my students did). At the time I couldn't tell you WHY I became obsessed with the people and city, or why I felt like it was where I belonged. I just knew that being there always felt "right."
I learned years later, that I was one quarter French. My mother had been adopted by my grandfather, whom I had thought was her REAL dad. I guess it was just in my genes. For over 40 years now, I've been searching for what it is that makes a French woman so….well, FRENCH.
When I saw that Jamie Cat Callan had a new book coming out about Ooh La La! (I had read her previous books, Bonjour, Happiness! and French Women Don't Sleep Alone) I just HAD to read it. I reached out to Jamie herself, and she introduced me to her wonderful publicist to get a copy into my hands BEFORE it hit the shelves…..and I've been savouring it like a BIG BOX of Jean-Paul Hevin chocolates.
While reading it I kept thinking…are we SISTERS?  Not only is she looking for the same results (finding your inner French woman) that I am, but coincidentally, she has interviewed people that I actually KNOW IN REAL LIFE (like Josy Mermet whom I had the pleasure of having help with my RELOOK some 20+ years ago).
What woman doesn't want to know
The French women's secrets to feeling beautiful every day?
Jamie Cat Callan does all of the hard work and in depth research for us, from choosing fragrances to why those practical smooth bra's that we American women wear (so that you can't see the lace under our t-shirts) just defeat the purpose of trying to feel sexy and "ooh la la". While each chapter delves into a facet of "how to" embrace that feminine side that the French do so well, the surprise (at least for me) is in the simplicity of the answer.
For those like me who LONG to learn the "secrets" – Ooh, La, La TELLS ALL, and you'll find yourself reading and re-reading this guidebook.
Ooh La La!: French Women's Secrets to Feeling Beautiful Every Day
is available in bookstores and Amazon.com NOW!