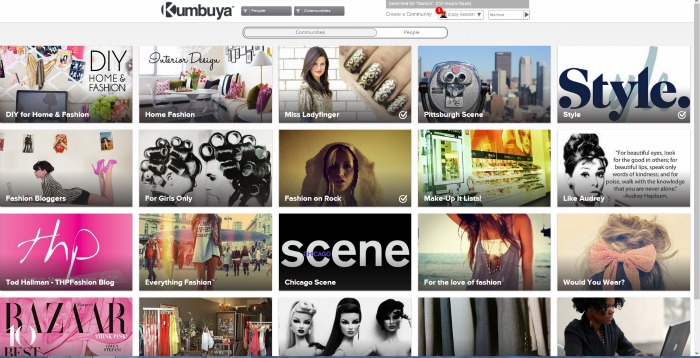 It's hard to have your ear to the ground AND your eyes on the street when it comes to style.  It's also hard to keep track of all the great places to travel or ideas for decorating the mansion.  There are plenty of social networks that can help you with this but  Kumbuya is playing it a bit differently and way cooler than the rest…and I love it.  With visuals to capture me even BEFORE I start looking, I feel at home (sort of like I do here on Champagne Living).
Kumbuya has communities for everyone!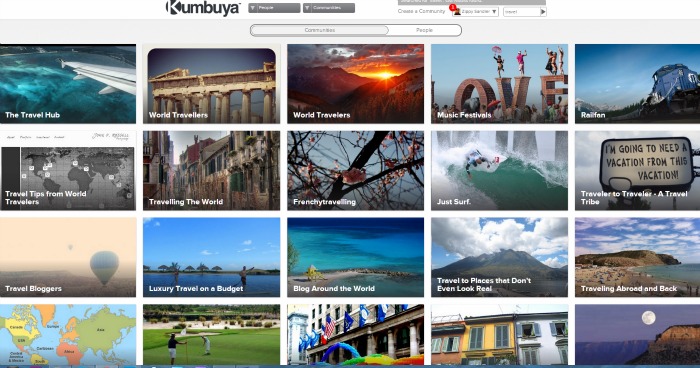 There are communities for your mansion, for your love of getting toasted on the weekends, for drooling over hot cars (and maybe even buying one).  The communities on there are very active seeing multiple posting per day all with great ideas for decorating, traveling, eating, driving, and your home – just like what I post about HERE (now do you see why I like it?).
The layout is very easy and finding communities is a simple search. This is a great place for people with particular passions to go and trade information with each other, interact on a social level, and meet others with similar interests.
The entire network looks amazing with great pictures everywhere and a very clear design.  There is even a community for people who don't like movies but love movie trailers.  Honestly there is something for everyone on here. I figured I'd try it out…so if you go look, yes there's even a Champagne Living community that I started TODAY (and yes…for FREE). Feel free to come join me, since I just got it up a few minutes ago.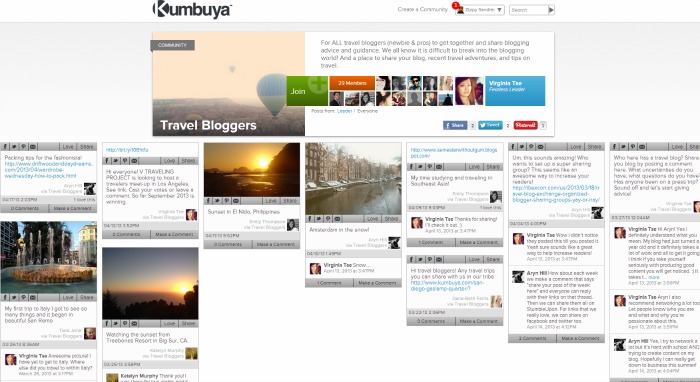 What is exciting is that in these communities you can buy and sell as well. 
What a great marketing tool! But, in the fashion communities I just want to buy everything!  So, I'm thinking….how about a community to trade your unwanted designer bags, shoes, and clothes….sort of an online DESIGNER SWAP? Wouldn't that be fun? I have a Kate Spade handbag in my closet that I used ONCE and can't figure out WHY I bought it (it just doesn't scream "ME"), but it might be perfect for another Kate Spade lover. Or, what about a community to swap the secrets of getting behind the velvet rope at exclusive parties? I've got some "ins" and I'm betting there are others who'd LOVE to trade. Hmmm….I wonder if we should do that right in the new Champagne Living community, or start another?
Let me know when you start up your community
I'd LOVE to join. You can put it in the comments below, or shoot me a message on Facebook or Twitter!
Well, I'll figure that out later. In the meantime if you're looking to spend time online with like-minded new friends (Louis Vuitton lovers????), it's a simple process of signing up (FREE), and inviting your friends (FREE), and having YOUR VERY OWN HANGOUT (FREE).  Oh and for those of you who want to SELL your items, they are "hooked up" with PayPal, making transactions not only easier, but safe as well.
DETAILS:
Go to: Kumbuya.com and start your community NOW!
*While this is a sponsored post, I had created my community even BEFORE agreeing to write about Kumbuya. So, not only is this my opinion, but YES, I am a member.