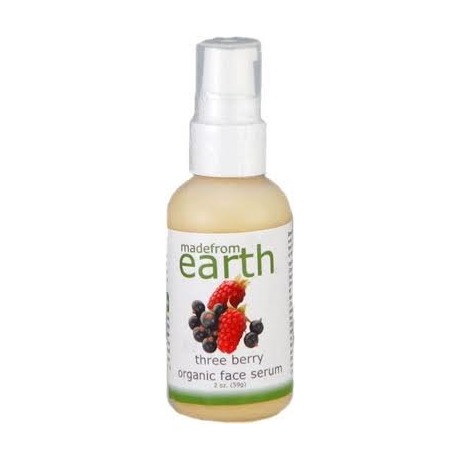 Organic + Beauty don't always fit together. What comes to mind tends to be the Earth Mother, crunchy, no makeup, free spirited type that I was in the 60's and early 70's. With age, I adopted a much more classic approach to how I take care of myself (and look), but HONESTLY I still long for those days.
With that said, why would I even TRY a product outside of my comfort zone? When Made from Earth products sent me a bottle of their three berry organic face serum to review, I asked myself that very question. Then again, it's my JOB to try new products, so WHY NOT? When I saw that the rep had added a bottle of Citrus Clear gentle cleanser in natural Tahitian lime, I thought my skin is going to dry out like a prune. But I'm a TROOPER and I put both of them to the test.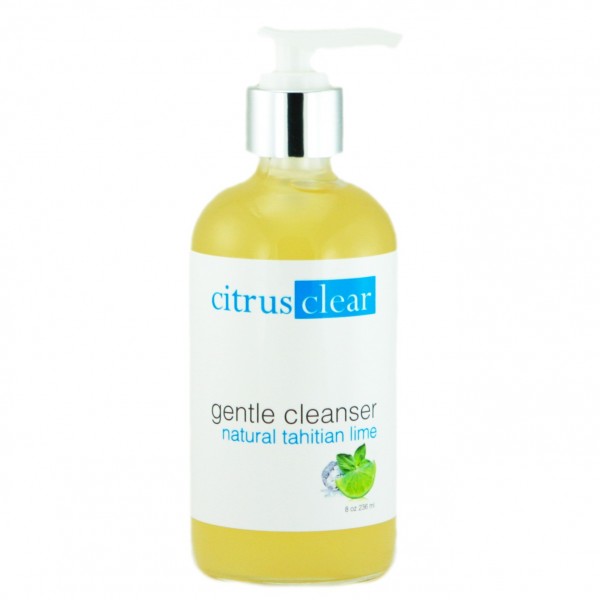 Citrus Clear Gentle Cleanser
I figure that I ought to begin with face washing. In the morning and before bed it's an ESSENTIAL. Even if you're too lazy to put on serums, moisturizers, or cosmetics – you NEED to be cleansing  your face. Don't come to me in 15 years and ask me why your skin looks like HELL if you haven't been cleaning it. I personally prefer a cleanser with moisture included.  With age, much of the natural oil that my skin used to produce is GONE. When I see a cleanser that says CITRUS, I'm always afraid that it will dry my already parched skin even  more. Thankfully Citrus Clear is designed for sensitive skin. With organic Aloe Vera as a FIRST ingredient, it's not only gentle, but has a healing quality about it. That being said – I HAVE to slather on the moisture after using it. There's no washing and walking out the door for me with this product. For those of you with acne, sensitive  or oily skin – this may be the PERFECT way to clean your skin at the end (and beginning) of your day.
Three Berry Face Serum by made from earth
I'll admit that when I'm rushed serum is the first of my pile of anti-aging products to go. There are nights that I just wash and moisturize and head straight to bed. Luckily, this is a morning serum (I have more time then), although if you'd like to replace your night moisturizer with this healthy skin alternative to anti-aging, you can. My first reaction was that I wasn't crazy about the smell (I'm very aromatherapy conscious these days)….until I spread it ON. Normally serums are thin and I need that heavy cream to go over them. While the Three Berry Serum is light, it leaves a wonderful moisture barrier that I could feel and is quickly absorbed into the skin.
Over the long run
The truth is that in order to document REAL results I'd need to use the product religiously for a minimum of 6 months. You need to give a product time to actually do it's job – changes do not happen overnight with ANY anti-aging products.  Since I wasn't able to do this, I can tell you that I liked the way it left my skin feeling after just a few weeks of usage. Because the serum it's rich in Vitamin C – one of the CORNERSTONES of anti-aging ingredients, with added organic blueberry, raspberry and cranberry known collectively for having anti-oxidant and antibacterial properties, over time I'm going to assume that my skin will start looking brighter, fresher, and healthier with continued use.
Want to try them for yourself?
We received product to facilitate this post. All opinions are simply our own.