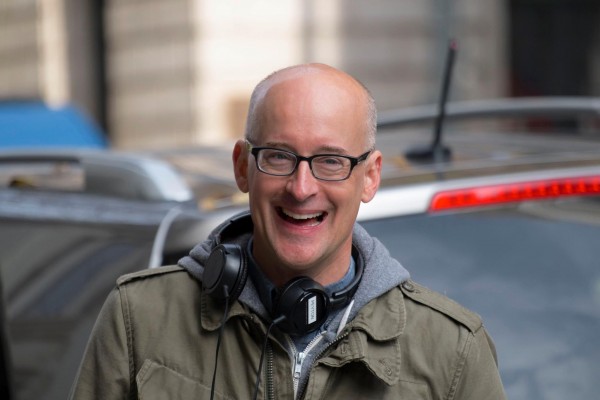 Who better to get the scoop from than the director of Ant Man himself…Peyton Reed. There's something very childlike about him, and it was easy to get swept away in the magic as he excitedly answered our questions. As we sat shivering in front of space heaters on a VERY cold November day, the man behind the newest of the Marvel movies gave us a little insight into what his vision was and how he came to direct it.
Here's what I learned…
As a child he was a Marvel Comics nerd from a very young age, and Ant Man was one of his favorites.
Why?
He was a bit of an outsider character in the comic book world. He never had his own comic book, he was an Avenger, he was in Tales to Astonish. His character was a little schizophrenic – he was Ant Man, Giant Man, etc.
It's the kind of movie he's wanted to direct for a long time.
What makes this different?
The story is one of the great things.  Both, Paul and Michael are very flawed characters who have things to learn about parenting and about being there for your kids.  I think is a different thing from, from a lot of the other Marvel movies.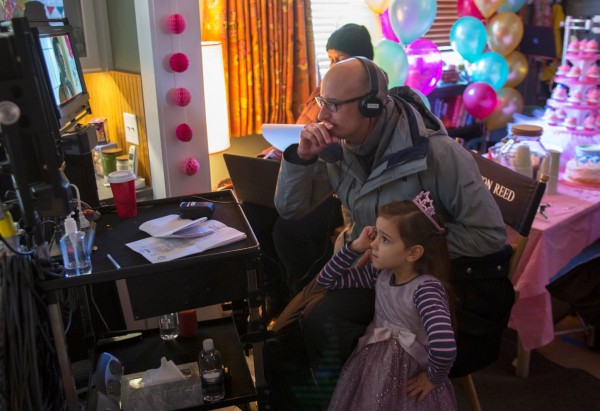 With so many Marvel films, how do you stand out?
There's all this talk about super hero fatigue and I think no one is more aware of that than Kevin Feige and the people at Marvel. You've gotta' stay 5 steps ahead of the audience 'cause ultimately the audience wants to be surprised and entertained, not bored. One of the things about Ant Man that I love is that the powers are really different and  the style of story's very different.  He's very grounded.
The DNA of the movie
This movie really kinda' has the DNA of a heist movie. The way that it was written, and the way that we're shooting it's got a real sort of rhythm.
Ant Man opens in theaters on July 17th
For  more info