Here at the mansion, we're ALWAYS on the lookout for the hottest styles, and that includes clothing, makeup and yes HAIR, which is why we got SO excited when famed colorist Louis Licari whispered the newest trend into our ear. He gave us the 411 on what we'll see this coming Spring and Summer both on the runway and the streets of the city.
TEXTURE BLOCKING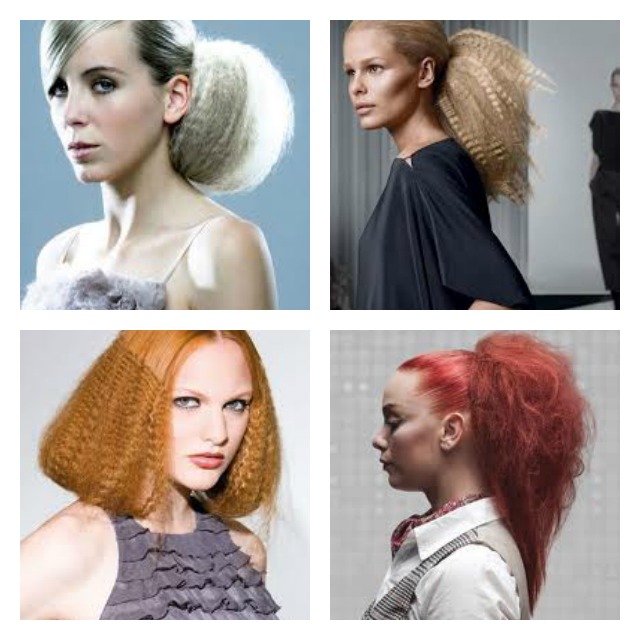 Leave it to the oh-so-fab Mr. Licari to create these combed out roots with crazy curls on the bottom, a ponytail with a crimped-straight pattern, a ponytail with a braid-straight pattern and a huge teased low bun, and check out the amazing color on those models.
The next time I'm in NYC, I'm going to have to stop in to the salon and see what this celebrity hairdresser can do for my short locks.
The Louis Licari Salon is located at 
693 5th Ave., New York, NY
Call for an appointment: 212-758-2090